Zimi special fast filling silica gel data cable, 18 months warranty, only replace not repair, 1 meter long, durable and practical
Data cable as our daily high-frequency use accessories, apple mobile phones are inseparable from the data cable of lightning interface. Today, I bring you a purple rice type-C to lightning silica gel data cable. The evaluation in this issue will be a reference for you to purchase.
Zimi this apple quick filling silica gel data cable currently has two colors, black and red. I started with red. Black and red color matching give your mobile phone a more collocation, give you a more choice, give you where are very eye-catching.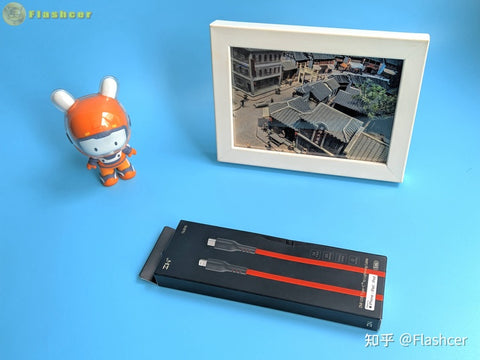 On the outer package, the product uses black packaging box, with color drawing on the front, and the lower left corner marks the exclusive iphone/ipad/ipod charging and data transmission. The lower right corner is the selling point of the product, such as "3A high current, data transmission, 30000 times bending resistance, soft silica gel", and the word "1m" indicates that the wire length is 1 m.
It is reported that the data cable surface adopts the "skin grade" hand coating process, which makes the touch soft as baby skin and can protect the environment from hurting the hands. In addition, this data cable is made of food grade liquid silica gel, and it is full of texture and good-looking.
This data cable comes with a bundle of cable, which can be attached at will for convenient storage. The wire body is protected by elastic soft silica gel, which is reported to resist 30000 bending tests. It is worth mentioning that this data cable also provides 18 month warranty. If there is any problem, it is only for replacement or repair, which is the added item of the product.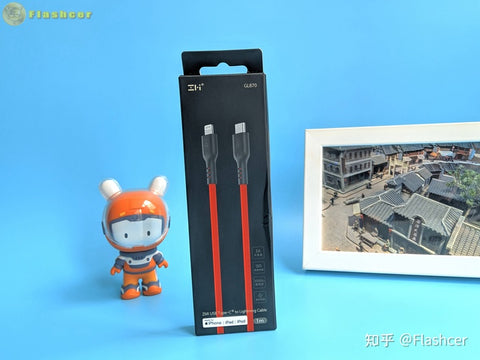 When the harness is untied, the wire body is 1 m long, it can be filled and played while charging, and can also charge for a long distance. It is very convenient to take the mobile phone, and say goodbye to the embarrassment of short line.
In terms of interface, this data cable adopts USB type-C and lightning interface, both of which are not positive or negative, and can be plug and plug at will, which is undoubtedly the added item of the product. It is worth noting that lightning interface adopts original c94 terminal of apple, which is certified by MFI, and is safe and reliable.
In the actual test, I tried to pull several times, and found that the wire body is very tenacious and there is no fracture. Therefore, 30000 bending tests are still reliable, which ensures the durability of the wire body and effectively avoids the damage of the wire rod.
In terms of charging, it is reported that the data cable, combined with zmiusb type-C fast charger (20W), can provide 20wmax fast charging for the iPhone 12, 60% in 30 minutes, and three times faster charging without waiting. In the actual test, I used the battery and this data cable to charge my early iPhone 5. Although fast charging is not supported, the charging process is faster than the original data cable, and the charge is increased by 2% in one minute (from 3:38 to 3:39, the power consumption increases from 73% to 75%)
Zimi, the apple fast charging data cable, also supports PD fast charging. It adopts the same standard as apple original, and can carry up to 3A large current. Thus, it can provide PD fast charging for IOS devices and say goodbye to Apple slow charging. In practice, we can start the 33W Gan charger of purple rice, which is compact and portable, and supports the rapid charging of PD. It can be said that it is an important partner of apple to charge PD 20W.
Finally, I summarize the experience of Zimi special quick filling silicone data cable. First, from the perspective of workmanship, I think it can afford this price. In addition, in terms of convenient carrying and multi scene demand, it is convenient. Finally, the favorite friends can try it.