Zikko introduces 20W dual port folding charger, iPhone 12 travel companion
How to choose a lot of 20W chargers recently? Some of them are small in size but use fixed pins, some use folding pins but only have one output port, and some of them are large in size, so it is difficult to take into account all of them. Recently, zikko immediately launched a 20W
charger
, which meets the three hard indicators of small size, folding feet and dual output, and is very practical.
Zikko 20W PD charger adopts dual port output configuration, usb-c PD fast charging + usb-a QC fast charging, which is commonly known as wanjinyou 1a1c. It also supports dual port simultaneous output, which can
charge
two devices at the same time, and can deal with different wires and digital products calmly.
In terms of appearance, zikko 20W PD
charger
belongs to square structure, with the three circumference dimensions of 36.2mm * 32.03mm * 45.89mm respectively. The volume is close to that of Apple 20W charger, and zikko 20W PD
charger
also has double output outlet, and adopts folding mechanism occupying the internal space. This volume control is very difficult.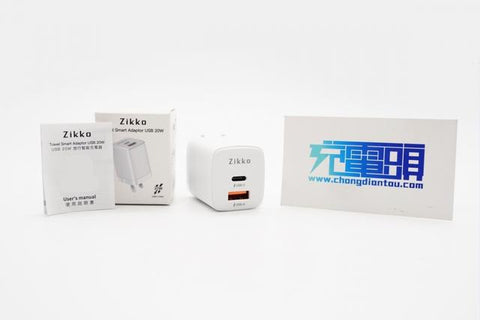 The chargers that pursue small volume on the market adopt fixed pin structure. Zikko 20W PD
charger
adopts foldable pin design on the premise of keeping small volume. Although the volume of "shell" will increase, the pin will be smaller than the fixed pin after receiving when out of office, and will not scratch other items.
Apple Charger Cable
The bottom part is the parameter part of the nameplate.
Product Name: USB 20W travel intelligent
charger
Model: c-20w2
Input: 100-240V 50/60hz 1A Max
Total power output: 20W
iPhone 12 charger
Usb-c output: 3.3-11v2a / 5v3a / 9v2.22a / 12v1.67a (20W max)
Usb-a output: 5v3a / 9v2a / 12v1.5a (18W max)
Usb-c + usb-a output: 5v3a (15W max)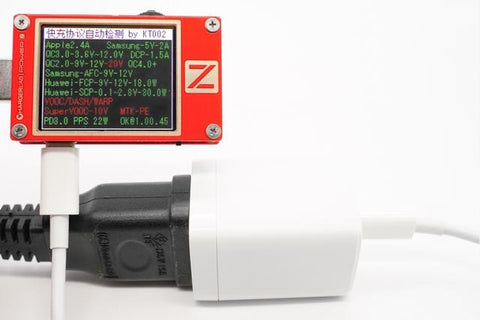 Manufacturer: instant (China) Co., Ltd
Manufacturer: Shenzhen juyinhai Technology Co., Ltd
Apple Charger Cable
The product has been certified by 3C.
After reading PDO message of zikko 20W PD
charger
by power-z kt002 USB tester, it is found that there are three fixed voltage output files, 5v3a / 9v2.22a / 12v1.67a, and a set of PPS voltage subsets of 3.3-11v2a, which can be used by more equipment.
In addition to supporting USB PD fast charging standard, zikko 20W PD
charger
also has common fast charging protocols such as apple2.4a, qc3.0, qc2.0, qc4+, AFC, FCP, SCP, etc., which can be used for handshaking and fast charging of most mobile phones in the market.