Xiaomi's a wireless charger face apple? Fruit powder: after waiting for 4 years, it's finally here!
On the evening of the 29th, Xiaomi officially released Xiaomi 11 pro and Xiaomi 11 Ultra. A significant upgrade of two products is to support 67W
wireless fast charging.
Xiaomi official said that 67W wireless fast charging and 67W wired fast charging can be fully charged in 36 minutes.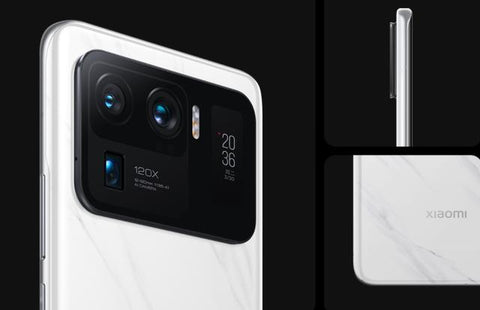 In order to match these two flagship brands, Xiaomi has also launched a number of
chargers
, among which the upgrade of
wireless charger
has been strengthened. For example, this wireless charger, which supports up to 80W, looks more like two diagonal triangles, taking into account the sense of art and design. It's very good. Of course, the price is slightly higher, which is 499 yuan.
Lei Jun mentioned that this charging stand not only supports vertical charging of mobile phone, but also can charge the mobile phone horizontally. The implementation method is very simple, that is, making an extra coil. Starting from this idea, Lei Jun introduced another product: multi coil wireless fast charging board.
Seeing this, I believe many people have the same reaction as me. Isn't this airpower?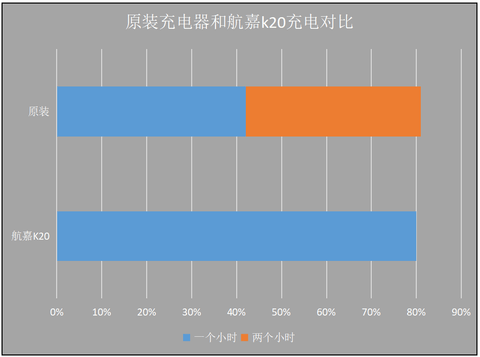 History is always amazing similar. The multi coil wireless fast charging version of millet supports 20W and three devices output charging, which costs 599 yuan. It looks innovative enough, but it is not high cost-effective. After all, 599 yuan corresponds to only 20W. In the face of the root pressure of Xiaomi flagship phone, it is a tearful one for iPhone users.
"After four years, you're finally here"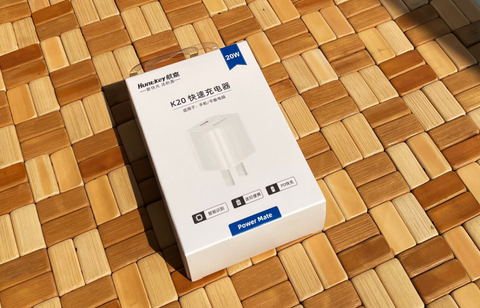 Before that, we talked about airpower. At the apple conference in 2017, apple showed airpower, which has exclusive charging animation, which can charge the whole apple family bucket at the same time. However, this product has not been sold yet. It is said that the abortion is caused by Apple's high requirements design + heating problem. Today, the MagSafe bucket accessories may make up for the regret a little:
And the multi coil
wireless fast charging
board released by Xiaomi is an alternative to airpower. Wireless charging outside of this is often criticized for its hard alignment. Therefore, the vertical
wireless charging
base has been popular these years, which can better fix the mobile phone position and help align the coil. Xiaomi released a product called tracking
wireless charging
board last year, which uses technical means to locate charging equipment, so that it can be charged without putting it in a fixed position, but only one device can be charged at the same time, and the price is high (499 yuan).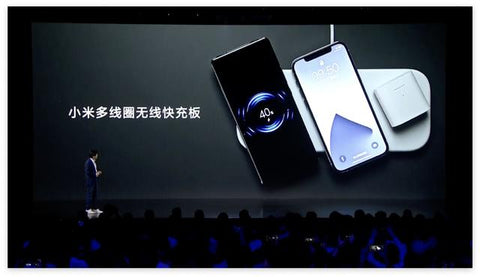 This time, the multi coil wireless fast charging board is a new idea. Millet has 19 coils in it, which wins by quantity. So you can charge your mobile phone wherever it is placed, and it will not be affected by the coil alignment. Of course, the number of coils has come up, which means that the cost increases and the heat dissipation problem is serious. Therefore, we can see that the product can charge three devices at the same time, with the highest output of 20W and the price of 599 yuan.
But the product is more suitable for iPhone users, especially Apple watch, in terms of power and price. Apple did not solve the heat dissipation problem, this time was finally solved by millet!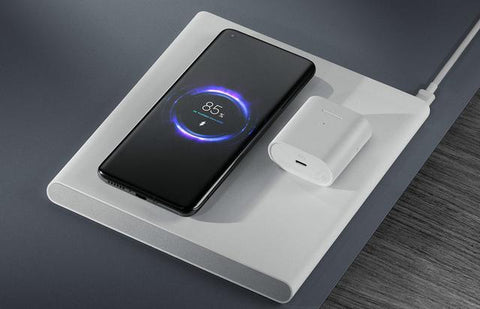 But apple is not more than doing research on this aspect. After all, the iPhone only supports traditional 7.5W Qi wireless charging, that is to say, the highest output power of the above products is 20W, and it is only 7.5W on the iPhone. In fact, Apple has long thought about a good way for iPhone users, that is MagSafe mentioned earlier.
This is the MagSafe
charger
mentioned earlier, which relies on magnets to be attached to the iPhone 12 (currently only iPhone is supported 12 Series) back, according to the magnet to determine the coil position, so as to solve the problems mentioned above, the cost is lower and more suitable for the mass consumers; in addition, MagSafe charging supports up to 15W fast charging. Although it is not worth mentioning compared with Android, it is very good for Apple to charge 20W cable; in addition, MagSafe charger has the characteristics of easy to carry, which is also a good way to carry It's something other Android
wireless chargers
can't match.
So for iPhone 12 users, I would like to suggest that you experience MagSafe charging, especially when playing games on the screen, we can also promote the charger angle without affecting the operation. This
charger
is sold at 329 yuan on Apple official website. If it is practical, I would like to suggest you start a third-party version, such as WOSR, which is also my own use. In addition to the same design and workmanship control, the WOSR MagSafe charger also supports 15W wireless charging and MagSafe exclusive charging animation.
The magnetic force is still strong. According to the actual test, the drag wire cell phone will not fall. The key is that only one third of the official price is required, and the quick charging head (official no quick charge) is also given, which is more cost-effective. Interested partners can pay attention to it.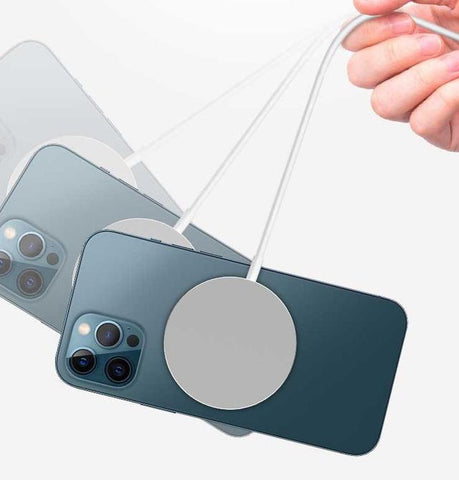 Although Xiaomi finished apple did not complete, but because of the iPhone restrictions, 7.5W wireless charging power is too chicken ribs, but, this also precisely shows that the domestic mobile phone brand research and development strength is really stronger and stronger!