Xiaomi wireless charger has a new product: it is not only a vertical wireless charger, but also a wireless / wired power bank
Now when it comes to
wireless chargers
, everyone is familiar with them. Many of them are disc-shaped in appearance. However, in terms of experience, I recommend the vertical one. When you come to the message, you can turn your head and glance at it. Even if you don't leave the charger, it's very convenient to reply to the message.
Perhaps because of this, there are more and more vertical
wireless chargers
on the market, such as Xiaomi. I recently experienced a new product - Xiaomi wireless power bank 30W 10000mah, which is not only a vertical
wireless charger
, but also a wireless / wired power bank, to meet the dual needs of desktop and outdoor use.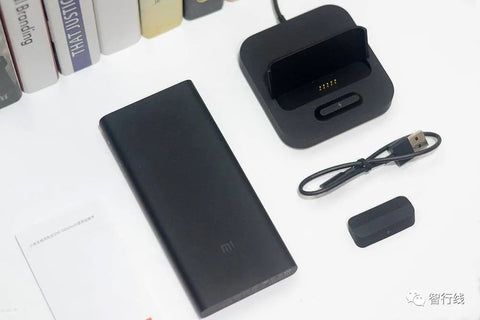 Let's take you to know this product
Let's start with simple unpacking, because the accessories of Xiaomi wireless power bank 30W are equipped with a small silicone pad in addition to the conventional wireless power bank host, charging base, data cable and manual.
The function of the silicone pad is to raise the height of the mobile phone, because considering that the
wireless charging
coil of some mobile phones may be relatively low, such as Xiaomi 10 supreme version, there is a certain height difference with the charging coil in the wireless power bank, so matching the silicone pad can improve the charging speed and have a better sense of experience.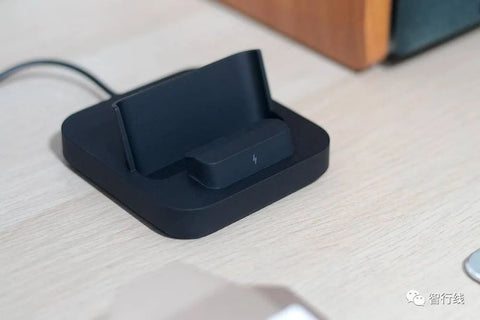 The biggest highlight of Xiaomi wireless power bank 30W is the separation design of the wireless power bank and the base, which makes the application of Xiaomi wireless power bank 30W more extensive. It is a vertical wireless charger supporting 30W fast charging at home or in office; When you go out, you can easily take it and turn it into a wireless power bank in seconds. You don't have to worry about whether the power bank has electricity or not, because when it's on the base, it's always self charging.
When used as a mobile power supply, its built-in 10000 MAH lithium-ion polymer battery can fully meet the needs of most users throughout the day. In addition, the rated capacity of 5600mAh and the battery energy of 37W are lower than the requirement of 100wh for civil aviation, which supports carrying boarding.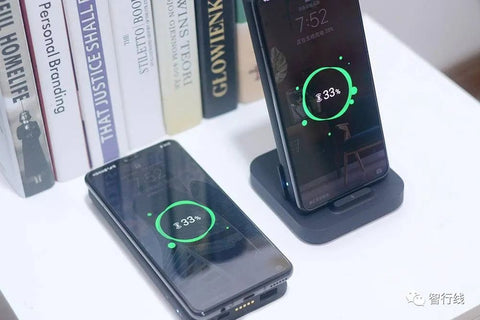 In terms of color matching, both the base and the fuselage are designed in pure black. Through the official website, it seems that there is only one color matching, which is stable on the desktop. However, I hope to have a little more color to meet different user preferences or use environment.
The black shell here is made of ROHS environmental protection material, which is safe and durable, not easy to leave scratches, and very comfortable to handle.
From the left side, you can see the golden visual elevation design of Xiaomi wireless power bank 30W, and you can see the mobile phone desktop from multiple angles; The second is the design of multiple LED indicator lights at the bottom (4 white power indicator lights + 1 Blue function indicator light), all kinds of working states are clear at a glance.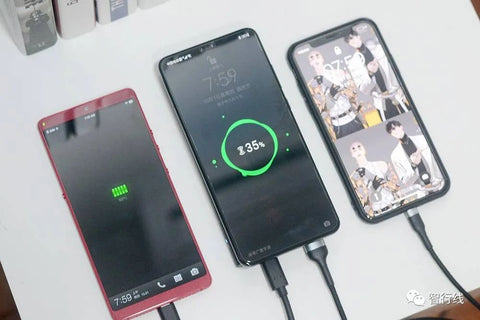 All interfaces and buttons are set at the bottom, from left to right are usb-a output interface, pogo pin charging contact, usb-c PD bidirectional fast charging interface and power check button.
Through the detailed parameter introduction at the top, we can understand that Xiaomi wireless power bank 30W supports the maximum 18W input power and can complete self charging in 4 hours; Usb-a port supports 5V 3A / 9V 3A / 12V 2.25A output; Usb-c PD bidirectional fast charging interface supports 5V 3A / 9V 3A / 10V 3A / 12V 2.25A multiple outputs; Both wired and wireless support 30W max output
Thanks to the multi interface design and wireless charging, even if there are charging needs for many people on the way out, Xiaomi wireless power bank 30W can easily cope with it. It can support three devices to charge at the same time at a time, and no longer have to worry about using the power bank in turn. Of course, in the dual output, it will be divided into 5V 3a.
For the 30W wireless fast charging function, it needs the support of certain protocols, so not all mobile phones can experience the wireless fast charging function, but the compatibility is still wide. In addition to the top version of Xiaomi 10, Xiaomi 10 pro, Xiaomi 9 pro, mainstream mobile phones such as iPhone 11 pro and Samsung S20 support it. Take the top version of Xiaomi 10 as an example. It can charge nearly 50% in one hour, which is comparable to the wired charging speed of most mobile phones.
In use, it is also found that the effective induction of charging reaches 5mm, even with the mobile phone case, it can charge wirelessly.
In addition, another highlight is that Xiaomi wireless power bank 30W also supports small current charging. Double click the power check button to enter the small current charging mode. Low current mode is suitable for charging Bluetooth headset, smart Bracelet / watch and other devices.
Of course, in terms of safety, Xiaomi wireless power bank 30W is also very comprehensive. In addition to supporting intelligent FOD metal foreign body detection and protection, avoiding the danger of power consumption caused by misplaced metal foreign bodies such as keys and coins, there are also temperature protection, output short circuit protection, input / output overvoltage protection, etc., which can easily deal with a variety of abnormal situations.
[experience summary]
All aspects of Xiaomi wireless power bank 30W are based on the user experience, separated design, which greatly meets the convenience needs of use; The performance is also excellent. The output performance of both wired and wireless is 30W, without the previous output short board of
wireless charger
, bringing fast charging experience to users.
Finally, with a netizen's words, it can reflect the super value of Xiaomi wireless power bank 30W: I used to buy a
wireless charger
, but now I have a power bank at the same price.