Xiaomi 11 also has no charger, don't panic, you want charger and power bank Iwalk have!
Maybe before Apple released the iPhone 12, many people didn't expect to buy a mobile phone without a charger. From the function machine, the mobile phone will be attached with charger and headset. If the cancellation of the 3.5mm headphone hole is to give way to the wireless headphones, there is no convincing reason for the cancellation of the charger. What's more, the current mobile phone life anxiety has always existed, and the charger is indispensable. Even so, apple canceled the charger.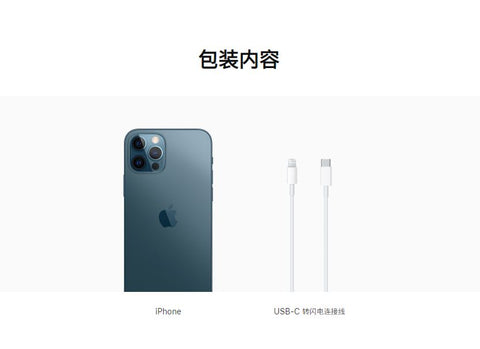 Apple has released its new iPhone 12 series, announcing that it will cancel the included charger for environmental protection, and other models will also cancel the charger. Subsequently, foreign media reported that Samsung's new document submitted to Brazilian regulatory authorities showed that the three devices in the upcoming Galaxy S21 series do not come with power adapters and headphones. Xiaomi, the latest digital flagship, has also cancelled its charger.
Fortunately, Xiaomi did not completely cancel the charger, but gave the choice to the user.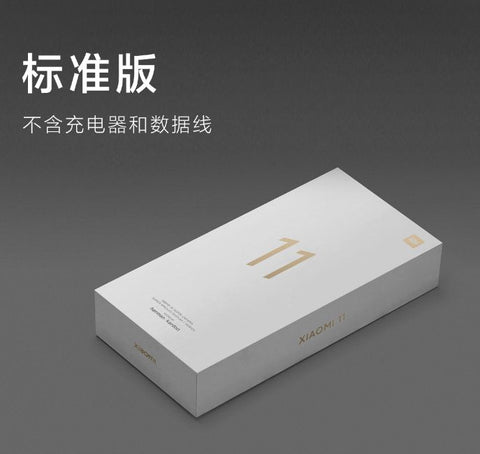 At the press conference, Lei Jun said that Xiaomi 11 will provide two kinds of packaging: Standard Version and package version. The Standard Version mainly focuses on environmental protection, and there is no charger. The package version includes a 55 watt Gan Gan charger with independent packaging, and the prices of both are the same.
Compared with other manufacturers, Xiaomi gives users the choice of "environmental protection".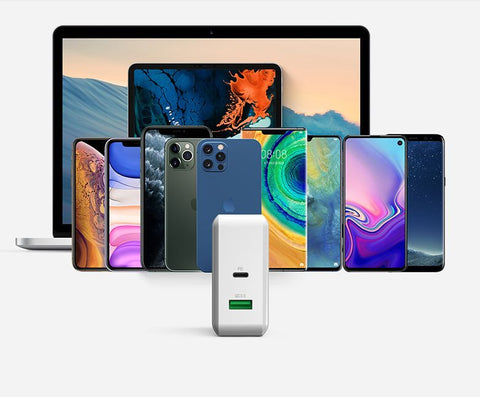 When buying Xiaomi 11 mobile phones, users have two options. When customers place an order, if they support environmental protection, they choose the standard version; if they need a charger, they choose the package version. The prices of the two schemes given by Xiaomi are the same, which is not a forced choice for users. Whether you want a charger or not is entirely up to the user.
Apple began to take the lead, Samsung and Xiaomi took the lead to cancel the charger, and more mobile phone manufacturers are likely to join in in the future. No longer standard charger for mobile phone, will it become the same thing that users can't refuse as canceling headphone hole?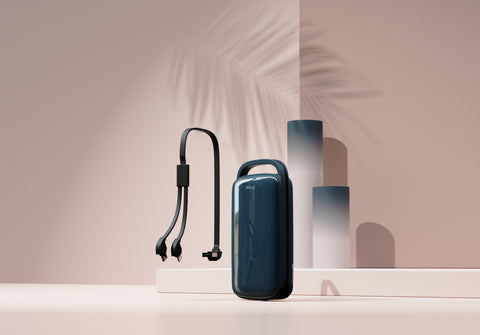 For the first time to buy charger free mobile phone users, how to solve the problem of battery life?
Mobile phone no longer comes with standard charger
Although mobile phone manufacturers cancel chargers because of "environmental protection", it is undeniable that chargers are always one of the most important accessories of mobile phones. It is not advisable to cancel chargers.
Especially for the first time to buy a smart phone users, need to spend more cost and time to solve the problem of mobile phone life. Is there any way to solve the problem of charging life? Yes, choose Iwalk evoque charger and power bank, the price is appropriate, you can choose more, to solve the problem of equipment life.
Charger
Jaguar 20W fast charger
This is a PD charger comparable to Apple's original. Small size, support 20W PD fast charging, with safety certification, charging fast and safe. It can not only achieve the original 20W fast charging power, but also has great advantages in price. The Iwalk Jaguar 20W fast charging charger is highly recommended for users who have purchased the iPhone 12.
Jaguar 60W fast charger
Higher power, faster charging! Iwalk Jaguar charging 60W high-power charger not only supports PD fast charging, but also is compatible with Huawei fast charging, qc3.0 fast charging and Samsung fast charging. It can charge Xiaomi 11, as well as other mainstream flagship mobile phones in the market. Even for tablets and laptops, there's no pressure. More dual output + folding pin + multinational pin replacement, rich functions, powerful performance.
Power bank
If you already have a charger, then choosing a power bank can also guarantee the power demand of the device at any time. Iwalk power bank products, covering a wide range, to meet the needs of various segments.
Iwalk pocket treasure generation 4
Pocket treasure 4 generation power bank, small size, sufficient power, convenient and easy to take, plug-in direct charging. Both c-lightning and Android versions can be used. The 4500ma capacity bonus is equivalent to another battery of the mobile phone, so the battery life is no longer a problem. It also has the functions of interface synchronization and charging while discharging, which can easily cope with multiple scenes.
Little Feixiang power bank
Little Feixiang power bank has a full amount of 20000 Ma, no longer need to worry about mobile phone life. At the same time, the little flying elephant also supports its own dual charging long line, which can seamlessly charge apple and Android; 18W fast charging, PD two-way fast charging + qc3.0 can meet the demand of fast charging. ​
Support four devices charging at the same time, meet the power demand of multiple devices, and truly solve the endurance anxiety. Hook design + detachable long line + high appearance design, small Feixiang power bank is fully balanced.