With the deep dismantling of warp car charger, these protocols are supported, and the car can be charged quickly
This year, Yijia mobile phone is fully upgraded to warp flash charging function, with a maximum charging power of 30W, compatible with oppo's vooc4.0 fast charging protocol. In order to solve the charging problem of the new mobile phone, Yijia also recently launched a 30W fast charging
car charger
, which is small and light, with beautiful appearance design.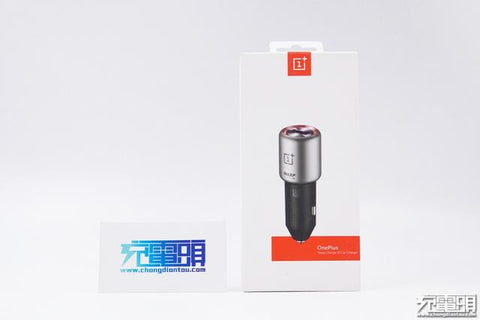 In terms of performance, it can support vooc4 / Dash / warp fast charging protocol, which is suitable for fast charging of mobile phones such as one heater and oppo, and it is equipped with special fast charging line, which is more convenient to use. Next, the charging head network will disassemble the charging head of this car to see how its internal design and workmanship are.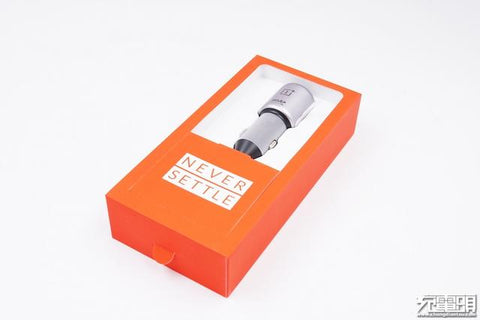 1、 Appearance of one plus 30W flash charging vehicle
There is a hook on the top of the box, which is convenient for product exhibition; the front of the box is printed with the appearance of the car charger, Yijia logo and product name.
The parameter information of the product is printed on the back.
Open the packing box and fix the
car charger
in the groove for protection.
The package contains the
car charger
, usb-a to usb-c data cable and instruction manual.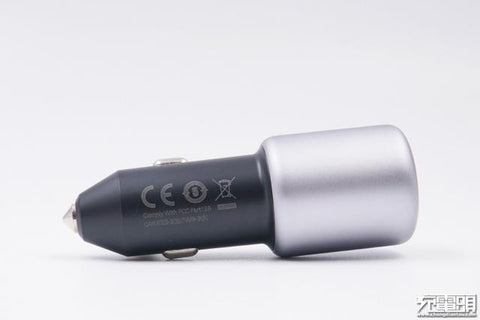 The car is filled with plastic box and metal shell. The metal shell is round in design, anodized on the surface, and printed with the logo and word warp. The plastic shell is marked with the product specification information: model: c102a; input: 12 / 24 V ~ 4.5 A; output (flash charging): 5v6a max; output (standard charging) 5v2a.
On the other hand, we can see that the product has passed CE certification.
The positive thimble is designed as a cone.
The usb-a port has a deep red rubber core and a light guide ring inside the metal shell.
The width of the car charger is slightly smaller than the diameter of a dollar coin.
The output cross section is a little larger than a dollar coin.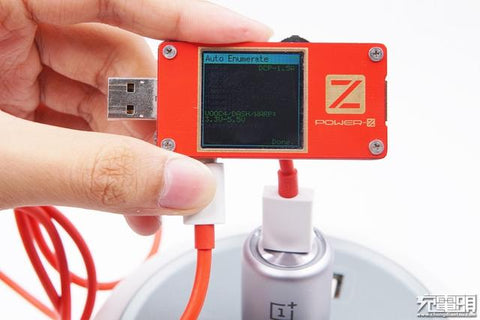 The net weight of the car is about 39G.
Matching data cable to detect the usb-a port output protocol of car charger, chargerlab power-z kt001 detects that it supports DCP and vooc4 / Dash / warp protocols.