Who said that one drag three are fake, Beisi flash series one drag three fast charging data cable detailed experience
1、 How many 3C devices, charging cable incompatibility?
I believe that everyone has encountered this situation. In order to take into account the power supply of many devices, people often need to carry various chargers when going out for a long trip, although the charging protocol has been basically unified to several mainstream standards, such as PD 3.0, QC 4.0, PPS, vooc / dash, and spuercharge.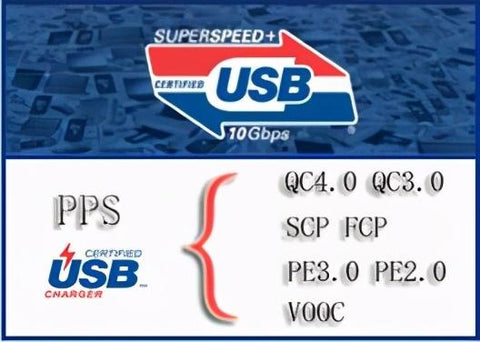 But the charging interface has been seriously divided, Apple's lightning, Android's usb-c and the old device's Micro USB interface. My device is mainly Apple's three piece set, and my sister's is glory mobile phone + glory tablet. When I go out, she often asks me to take it with me. In addition, the cables in the bedroom and office are also in a mess, which can be sorted out by dragging three cables. In order to be a good tool man, I'm focusing on the data cable of one drag three.
However, due to the lack of endorsements from big brands before, I couldn't find a suitable and reliable product. Later, I searched the flash series of beisijia, which has both one-to-two and one to three. Think about what traditional devices you still have to take into account, so you choose the lightning, usb-c, microusb one drag three version, and it also supports fast charging. Today we are going to talk about the convenience and improvement of the data line.
2、 Appearance design of Beisi flash series one drag three fast charging data cable
First of all, in terms of packaging, it looks like the classic Beisi style. The gray background is printed with the product sample, and the 5A high current is specially marked. Huawei / glory users should be very happy.
After opening the package, you can see that the main head and three sub wires are firmly fixed on the plastic packaging structure, and the specific current is marked on each plug with radium carving, which is convenient for you to use. The length of the cable is 1.2 meters, which is enough for daily use, and the bandage is also given for easy storage.
"5A usb-c output": suitable for 40W flash charging, Huawei, Xiaomi and glory mobile phones, supporting 480mbps data transmission
"2.4a lightning output": suitable for iPhone and iPad devices, supporting 480mbps data transmission
"2A microusb output": suitable for all kinds of Android Tablet and old devices
It can be seen that the ends of the three connectors are reinforced, so there is no need to worry about the damage caused by bending. Students who have used the original apple data cable should have a lot of painful memories.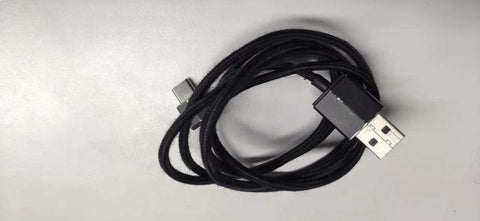 And the cable is nylon pull line style, the outer layer is wrapped with nylon woven net, scratch resistant and wear-resistant; The outer layer is flame retardant PVC, and the inner layer is 6-strand thick tinned copper core (used to increase the conduction area). The outer layer of core wire is environmental PE material, which is relatively solid in workmanship.
Do you see such a large one-to-three converter? In fact, it does not simply play the role of a collection, but also undertakes the responsibility of assigning different currents and voltages to different interfaces. Therefore, the built-in intelligent fast charging identification chip (equipped with bpsi charging technology) can output a safe and efficient fast charging scheme by matching and shaking hands with the terminal charging device chip.
In addition, there is an indicator light under the word "baseus", which appears orange when the status is recognized as fast charging status, and ice blue when the status is recognized as normal charging status.
Finally, let's take a look at the input port. This connector uses the usb-a specification, which is also enhanced and marked with orange. It's different from other competitive products.
3、 The performance of Beisi flash series one drag three fast charging data line
After looking at the appearance of the product, we still have to talk about the performance of beisijia's flash series of one-to-three fast charging data cable, which is matched with beisijia's Gan second generation Lite 65W charger. We will talk about it later.
1⃣ [port quality]:
First of all, let's look at the fast charging protocol. By detecting the fast charging protocol with the USB ammeter of yzxstudio, we can see that most of the protocols of the usb-c ports of the Bess flash series of one drag three fast charging data lines support it.
After testing the power-z ammeter of charging head network home, we can see that Samsung and Huawei protocols support it and are also compatible with QC 3.0.
The most important thing is to support Huawei FCP 5-12v and SCP 3.4-5.5v/5a fast charging protocols, which include 4.5v/5a and 5V / 4.5a two 22.5w high current protocols. If you use Huawei / glory original charger, you should be able to turn on 40W super fast charging.
I also measured the output line resistance of usb-c interface, which is about 77-78m Ω, Generally speaking, it is relatively small, so there is no need to worry about affecting the current.
The fast charging protocol test of microusb interface shows that it can support the specification of 2.1a, which is larger than the 2a of radium carving.
For the lightning interface test, we can see that the iron head is the E75 terminal, with a score of 89, and the performance is acceptable. It should be noted that the multi in one data line can not pass the official MFI certification of apple, and this data line is no exception. The measured iPhone 11 Pro can charge normally, and will not pop up the information of wrong authentication, so you can use it safely.
2⃣ [charging effect]: next, let's take a look at the charging effect of Beisi flash series with three fast charging data cables. Because I have usb-c input as the main force, I only found three devices of oppo find x2 pro (usb-c), pioneer XDP 300r (microusb) and iPhone 11 pro (lightning).
The first is the "microusb" of pioneer XDP 300r. You can see that the charging power is 5V / 0.5A = 2.5W, which may be because the charging power of the lossless player itself is not required. If it is used with that kind of Android Tablet, it should be able to run the 2A current gear.
The second try is "lightning" of iPhone 11 pro, because it supports 5V / 1a by default, so it handshakes directly.
If I use the iPad with lightning interface, I can also open the 5.1V / 2.1a or 5V / 2.4a gear. The ipad Mini 4 I use is the first gear protocol of handshake, as shown in the figure below.
4、 How to evaluate the data line of Beisi flash series
After the evaluation of this article, we will summarize the experience of using the Bess flash series one drag three fast charging data cable. First of all, from the perspective of [product advantages], the combination of one drag three cables can maximally alleviate the mess of the desktop at home and the complexity of the cables outside. At the same time, the Bess cable is still quite solid, Nylon pull line + reinforced structure can guarantee the user experience. The last three cable interfaces correspond to the mainstream fast charging schemes in their respective devices, usb-c / 5A, lighting / 2.4a and microsub / 2A. They are friendly to users of Huawei / Glory / Xiaomi / apple and old interface devices.
If it's worth improving, I think three cables may be the same length. Could you consider lengthening the two edges or shortening the middle, so that the aesthetics will be improved when charging at the same time. In addition, if the input port of the front section can be changed to usb-c, and the fast charging protocol of 20V / 5A (65-100w) in PD 3.0 protocol can be adapted, macbook pro users will be looking forward to it.