Which brand of wireless charger is good? What do you recommend for Apple Wireless charger? The latest recommendation of wireless charger in 2021
I haven't been in touch with wireless charging before. I always think it's a little chicken.
But recently, after a wave of use, I found that this thing is very fragrant. It's really convenient!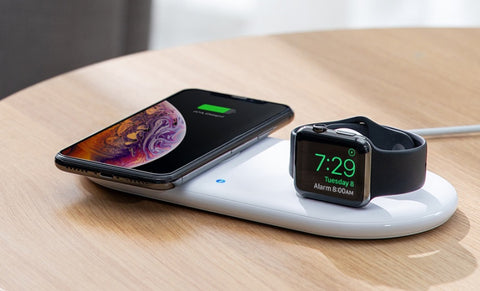 So with this article, I hope to help you who are choosing wireless charger!
Contents of articles
1、 The significance of wireless charger
2、 Classification and respective advantages and disadvantages
3、 Shopping Tips
4、 Recommendation of high quality wireless charger
1、 The significance of wireless charger
At present, the biggest selling point of wireless charger is its convenience.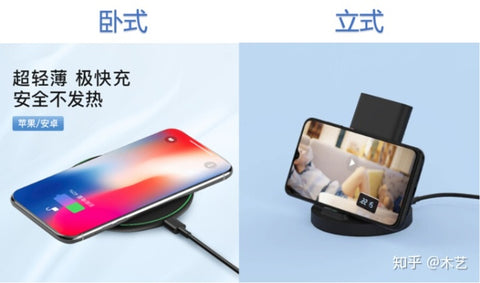 In the past, we always plug the charging connector into the phone and then plug it into the data connector.

The wireless charging can be discharged and charged at the same time, which greatly improves the charging experience and reduces the loss of the charging line.

As for the charging speed, the wireless charging of most mobile phones is still not as good as wired charging (some mobile phones can be charged wirelessly). If you are pursuing charging speed, wireless charger is not a good choice at present.

2、 Classification and respective advantages and disadvantages

According to the mobile phone charging placement, the current wireless charger can be divided into horizontal and vertical
Intuitively, it's not hard to understand. As for which one to choose, we have to start from our own actual use scenarios
horizontal
Horizontal chargers support more intelligent devices than vertical chargers. Mobile phones, wireless headphones and smart watches can be charged as long as they support wireless charging.
If you have more intelligent devices supporting wireless charging, you are recommended to buy horizontal ones.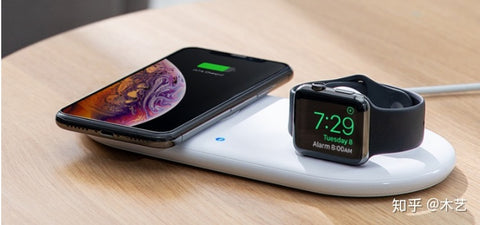 vertical

The vertical one is relatively more suitable for mobile phones, and will be closer to most people's use scenarios

Current vertical chargers generally support horizontal and vertical placement

Vertical charging is very convenient for office users. It's just a glance at any message on the mobile phone, and it's also very convenient to unlock anything (such as face ID). If the heat dissipation is good, you can also play a video with others while charging.

Horizontal charging is more suitable for chasing drama party. At this time, the charger can not only charge, but also act as a mobile phone bracket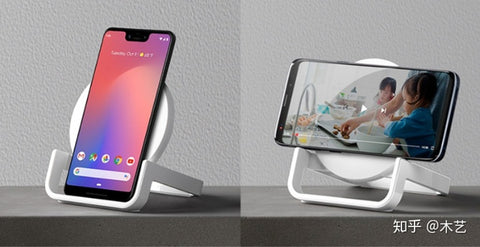 3、 Shopping Tips
Wireless power bank is not complicated to pick up. Unlike mobile phone fast charging, there are many complicated fast charging protocols that dazzle people.
As long as your mobile phone supports wireless fast charging, the wireless charging treasure that supports Qi protocol in the market can charge your mobile phone.
For Apple mobile phones, the iPhone 8 and above support wireless charging, and the power is 7.5W when charging. According to the power, the charging speed is about 25% higher than the original 5v1a charger.
Android mobile phones also support common wireless charging methods. Some chargers are designed for their own mobile phones, such as the wireless chargers of Xiaomi and Huawei, which can realize wireless flash charging.
When choosing, you can mainly look at the following points
Key points of purchasing wireless power bank
1. See how the equipment is placed (horizontal or vertical)
This is also specifically mentioned above. You can choose it according to your own usage scenarios and preferences.
For most people, the vertical one will be more suitable
2. Look at the brand
I personally suggest choosing some reliable brands for wireless chargers. The more expensive ones are Belkin, mophie, Anker and Huawei. The cheaper ones are Xiaomi, lvlian and Netease Zhizao with guaranteed quality.
For some small brands, it may be of good quality and low price. But for most people, the cost of selection is really too high. If something goes wrong, then
3. Design and security
The design mainly depends on whether there is anti-skid design. If not, when the mobile phone is charging, a message comes from the mobile phone, which may be unable to charge or even drop due to the change of location, then it will be a cup.
Security now the basic wireless charger, such as foreign body detection, over temperature protection.
Most people are worried about temperature control. There will be heat in the process of wireless charging. Generally, as long as it is a product of a large factory, the temperature control is good. Some vertical wireless charging also adds the design of fan, so the price will be higher.
4、 Recommendation of high quality wireless charger
Next, we recommend some high-quality wireless chargers, which are suitable for both Android and apple phones, and some also support the Wireless Flash charging of specific models.
Horizontal - quality assurance
Here we mainly recommend some excellent brands in the industry, including Belkin, mophie, Anker and Huawei
mophie
Mophie is Apple's official wireless charging brand certified by Apple store. The design and quality of its products are at the leading level in the industry. Its wireless charger is also the most expensive of these brands recommended.
The front is made of fabric, which feels good and has a good appearance
At the same time, the anti-skid rubber coating is added, and the anti-skid effect is very good
If there are multiple devices supporting wireless charging, you can take a look at this two in one wireless charger
Mobile phones, watches and earphones can be recharged. The materials used are similar to those above. They are all made of cloth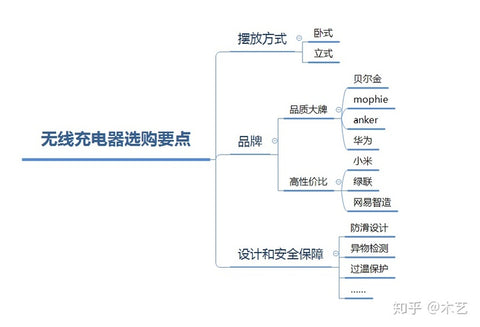 Belkin
Apple's mophie store is more affordable than Belkin's three-year after-sales service. Belkin's after-sales service is also a good one.
Unlike mophie's fabric, Belkin uses a skin like non slip silicone
The texture may be a little worse, but the appearance is still online, and the overall style is more fashionable and simple
Anker
Zhiyou should be relatively familiar with Anker, and its related chargers and mobile power products are highly recommended in Zhihu. It's also Apple's official brand.
Its wireless charger is more affordable than Belkin and mophie recommended above. I personally recommend it.
Compared with the previous two brands, the appearance value is still a little different, but the price is better
You can choose the joint name of Doraemon for those who value their appearance. It's cute!
Similarly, two in one also recommends Anker's model, which is half the price of mophie's two in one model
The bracket on the right side of the charger is also more user-friendly
Huawei
Huawei doesn't need to introduce more
The recommended one is more suitable for Huawei users. It can charge mate30 with 27W Wireless Flash
Wireless convenience + wired speed, it's not too cool
Horizontal - high quality domestic products
Xiaomi, lvlian and Netease Zhizao are recommended here
Netease's cost performance is relatively the highest. The breathing lamp in the outer ring is relatively prominent, and it supports a maximum shell thickness of 6 mm
Xiaomi adopts aluminum alloy shell, and the overall design follows the consistent style of Xiaomi products -- fashion and simplicity
The front of the green link is made of textured silica gel, which has good anti-skid performance and good security performance
How to choose these three models depends on your personal preference
vertical
The specific brand is introduced above. I won't say more here. I will directly recommend the corresponding products
AnkerB2522
If the budget is adequate, we recommend the Anker model
Using centrifugal fan for active cooling, the temperature control is very good
The backing plate is made of skin like material and won't scratch the mobile phone
Belkin f7u083yzwht
Belkin's upright is cheaper than Anker's, and its design is quite interesting. The front looks like a throne
But compared with Anker, it has less active cooling, and its temperature control is not as good as Anker
Huawei cp62
This one is also more suitable for Huawei users. It looks a little thick, but the powerful thing is the charging speed
It supports 40W Wireless Flash charging of Huawei P40, mate30 and other models, and the speed is the same as that of wired chargers
At the same time, the charger also has a fan for cooling
millet
Xiaomi 99 is a relatively affordable vertical style, which is quite good in all aspects
It can flash charge the Xiaomi 9pro and other models for 20W, but it lacks active heat dissipation
If the budget is limited, it is recommended to buy this one
The 199 model adds an active cooling design, while the fan sound is small
If the hand is a millet 10 or pro mobile phone, this is highly recommended!