Which brand of charger is good? 2021 Apple charger Selection Guide
This article will answer how to choose the charging device for many friends who have apple devices (including Anke / apple / Beisi / Zimi / lvjuneng / Niuniu)
The contents of this paper include:
① Many friends for the charging equipment of a variety of small doubts
② Popular Science (little knowledge about fast charging) and fast charging solutions for various models
③ Small problems about charging equipment
④ Recommendation of fast charging equipment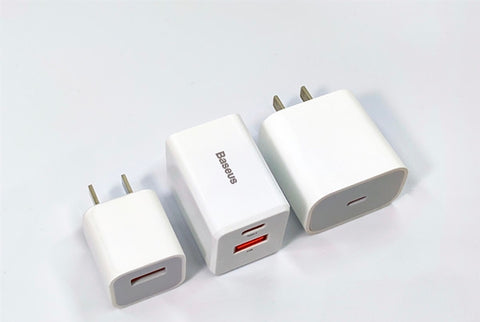 Don't say anything else, let's go straight to the text
① Most of my friends have different degrees of doubts about the purchase of Apple charging head
The original charger is worn out. I don't know how to choose a suitable charger. Must it be original

(

Not necessarily)
There is no original charger, can you choose different brands of charger

(

Yes, just consider compatibility.)
Can I mix Android or iPad chargers at home? Will mixed use cause damage to the equipment? Is it dangerous

(

Yes, charging efficiency at most; can't; (safety)
Don't want to buy the original, think the original is more expensive, want to buy more affordable charging head OK(

(yes



There are many similar problems.
② Let's learn about the iPhone charger. Let's learn more about it
Now the common power of charging head is 5V * 2.4a, that is 12W(IPhone 6 and below are equipped with 5v1a charging head)
Is charging speed related to power? Yes, the higher the power, the faster the charging speed. But you have to choose according to the device you use. For example, the official data of your iPhone shows that it only supports a maximum power of 18W. Even if you choose a 30W charger, its maximum power can only reach 18W, which is not much faster than the original.
With the continuous upgrading of iPhone, the charging speed is also faster and faster. IPhone 6-12 series support 5V * 2.4a charging head, while iPhone 8-12 series support USB PD fast charging protocol, with the highest power of 22W and faster charging speed.
Charging head mixing, in addition to affecting the charging speed, has no effect on the mobile phone. Before you buy, you must first look at the maximum power of your iPhone before you buy it.
(so as long as your iPhone is a product before iPhone 6, you can choose the 5v1a charger. IPhone 6 ~ 8 can choose the 5v2.4a charger, and iPhone 8 ~ 12 can choose the faster 9v2.25a charger.)
③ Small problems about charging equipment
I think most of my friends are very interested in whether a third-party charger can be purchased. The answer is certainly yes.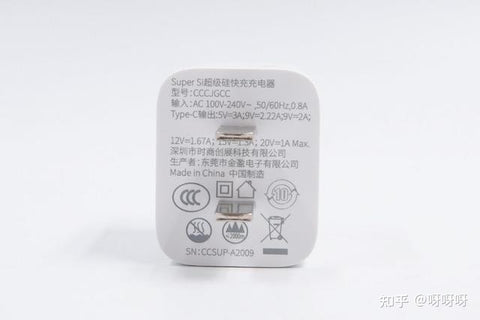 As long as the device is compatible, there is no other impact. If there is an impact, it is the problem of charging efficiency. Friends who want fast charging head also need to recognize PD protocol (fast charging head is matched with type-C data line). Data line, the official advice is to buy the original or MFI certified line.
④ Recommendation of fast charging equipment
If you want to buy, try to buy products with larger brands and third-party guarantee, so that after-sales service is more guaranteed and safety is higher.
If you buy an iPhone 8 or above, you can buy this one directly if you have a data cable but no charging head
Same as above, if you don't have cable or charging head, you can choose this suit below
Just charge the line quickly. Both of them are OK
The price performance of the original product is lower than that of the third party. It's more expensive
The following one is Beisi, cost-effective, compact, easy to carry out
The thickness of Beisi is 27.57mm and the width is 33.58mm.
The compatibility of this charger is very good, the stability of charging full load for a long time is also very good, there is no abnormal fluctuation. This is not only for apple, but also for Android that supports the fast charging protocol.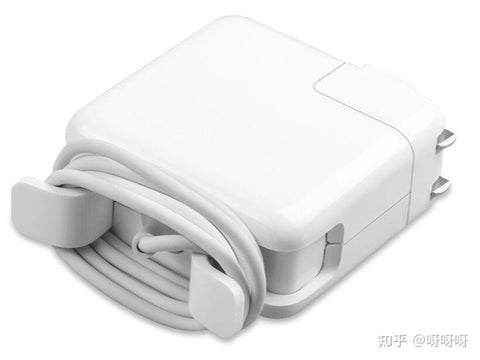 In addition, Beisi's products also have on-board charging head, which can be used by both the driver and the copier. Of course, the power of the mobile phone when going out must be guaranteed.
If the economic budget is really not so much, choose the cheapest purple rice green link is OK
If you have a lot of Apple devices at home, you can choose the following Luc's 4C products ↓
If you go out to play, full protocol fast charging mobile power supply is also essential, the following two are recommended
During this period, good products will be constantly updated
The charger for mobile devices is finished. By the way, please write about the charger for apple notebook (or general) PD fast charging
The contents include:
① Introduction of apple notebook fast charging
② About Apple notebook power adapter specifications
③ Must the original factory be used?
④ Shopping guide for fast charging equipment
Go straight to the text
① Introduction of apple notebook fast charging
I believe you still have a certain understanding of this. The promotion of USB PD fast charging protocol is faster and faster, and it is more and more popular. With the launch of this protocol, most devices that support USB PD protocol on the market can charge quickly.
② About Apple notebook power adapter specifications
The power adapter of Apple laptop has eight power specifications: 29w, 30W, 45W, 60W, 61W, 85W, 87W and 96w. Of course, it depends on your notebook.
③ Must be original?
The answer to this question is no, as long as the voltage and current are the same as those of the original device. However, when choosing a third-party charger, it is also necessary to identify a well-known third-party brand. If the charger of unknown brand does not meet the quality standard, there is a great chance to damage the battery of notebook.
④ Quick charging equipment guide
I'll insert a little knowledge here: before buying charger
There are two ways to find your laptop model first. First, you can find it on the box where you bought it. 2、 If the box is gone, you can ask the customer service.
Then find out the applicable notebook model and the applicable production date and model size. The following is the comparison of model and size
A1466
A1436
A1465
MacBook Air (11 inches, early 2015) MacBook Air (13 inches, early 2015)
Macbook Air (11 inches, early 2014) MacBook Air (13 inches, early 2014)
MacBook Air (11 inches, mid-2013) MacBook Air (13 inches, mid-2013)
MacBook Air (11 inches, mid-2012) MacBook Air (13 inches, mid-2012)
I don't recommend the original one. Let's recommend a cheaper one
This charger is one-piece, with eight layers of protection, (over-current protection, high temperature protection, short circuit protection, overcharge protection, high voltage protection, wet electromagnetic wave protection) safety is definitely our first choice, the size is similar to the original size, the line is thinner, with a small charging line storage design, express delivery speed is also very good, There is bubble paper in the packing box to protect the charger from damage in case of little chance on the way, so as to avoid unpleasant shopping.
In the link, you can choose the appropriate adapter. If you order, you should pay attention to the model of the power supply
The following bull's data shows that MacBook 13 (2017) / 16 (2019) is available and lighter than green giant energy. It has five protections (surge protection, electrostatic protection, short-circuit protection, overvoltage protection, and overcurrent protection). It also has good heat dissipation ability. It has a large area of copper to balance heat dissipation. It can charge with the mobile phone at the same time. It is also very convenient. It will automatically power off when it is full, It's quite convenient.