When the iPhone lightning data cable becomes a consumable, what are the ways to improve the service life or bring the dying back to life
If I use an iPhone data cable well, there will be no problem for more than 2 years. This "good use" includes:
Put a single data cable at a fixed charging position; Such as the office, bedside, living room, try not to bring it in the bag
Circle it like this when storing it; Do not force to wrap the power bank or mobile phone. When you bring the power bank, the data cable will be separately stored:) 3. See the mark on the data cable in the picture above? This is the data cable I put in the office, which has been used for more than one and a half years; Office this kind of public place, you should pay attention to keep your data cable, such as making a unique mark... When you disappear, you can come back with a roar, as time goes by, we all know that this is yours. Avoid unnecessary loss!
There are many small partners around who like to eat data cables. They often take out a rotten data cable. If they don't want to buy a new one, they can suggest buying a universal adhesive to repair it: if they think the data cable is too dirty, they can wipe it with a cotton pad and medical alcohol. Alcohol is also suitable for wiping earphone, handset and microphone, where dirt is easy to accumulate.
My iPad 2 has been used for 12 years. Now it has been used for 7 years, and it is still in use. Even the data cable is good. The life of digital products still has a lot to do with personal habits( Serious face
In fact, Apple's official data cable is easy to age and crack for a reason. According to the official statement, it is for environmental protection.
Apple uses halogen-free TPE (thermoplastic elastomer) material instead of PVC material commonly used by other mobile phone manufacturers as data cable insulation protection, which is lighter and softer, but not resistant to dirt and aging.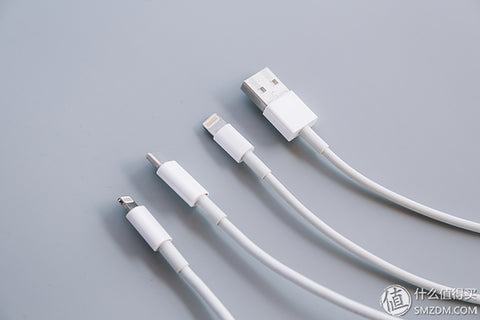 So if you want to be durable, it is recommended to buy a third-party MFI certified line. Some are made of woven materials, which are more durable and convenient to store.
If you insist on using the original line, use the heat shrinkable tube to reinforce the end of the line. A treasure has been searched, which is probably this ⬇️