What are the good Apple Wireless chargers on the market?
There are three wireless chargers available on the market
vertical
Lying flat
Magnetic suction
Three suitable for the population
Vertical, more suitable for the desk, office table, can be used as a mobile phone bracket. When you come to the message, you can reply directly without taking it up
Lying down is more casual than vertical use. It is suitable for bed, tea table and other places.
Magnetic absorption, is only supported by the iPhone 12, suitable for users who need to charge and use the phone.
In terms of brand, millet, green link and Anker are cost-effective, bell metal is in high-end.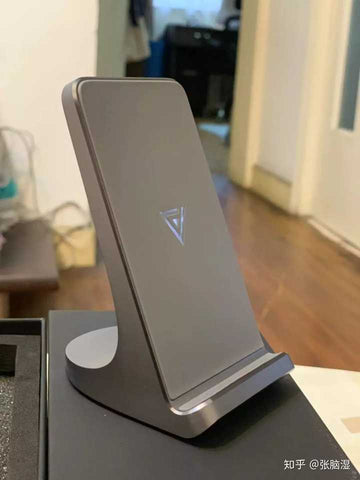 If the specific model is selected, you can read the article. I used the vertical wireless charge to write to the article before. I feel that it is the best combination of good-looking and practical
Wireless charging is mainly a convenient problem, especially in office such use scenarios is very useful, easy to put in the past can be charged, to avoid frequent plug-in and out of trouble. I used to use flat wireless charging, which is more convenient for vertical wireless charging. It is also more convenient to match face ID. when there is a message, the screen will be automatically displayed. You can unlock the message content at a glance at your mobile phone. It is just the gospel of lazy people. Once used, I really love this feeling.
To tell whether love S1 itself, this charger is the best product for the comprehensive consideration of good appearance and practicability in my eyes. The workmanship is really excellent, and it has a high-level feeling, which is better than all other vertical chargers. The integral aluminum alloy body makes the whole product feel full, and it has a heavy feeling in the hand. The chamfering of the cutting edge is very fine. The design of double-wire ring makes it rechargeable when it is upright and horizontal. The tilt angle is right. It is also suitable as a mobile phone bracket. There are protective rubber in contact with mobile phones, which can avoid the scratches of the body. Charging with the shell is basically a charger. It is natural to say no. S1.
The biggest advantage is still good-looking, excellent workmanship, a little expensive price, but really like!! You don't buy this kind of thing if you think it is expensive. If you want to buy it, it is not just necessary. It is better than others. It should be more expensive than others. It is still very fragrant. Considering that all Apple phones support PD fast charging, this article mainly recommends the wireless charging series that supports PD fast charging.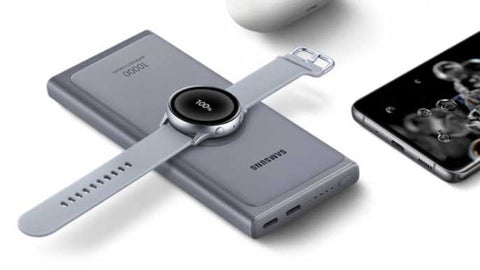 The capacity is generally not more than 10000 Ma, because the current wireless mobile power supply is basically 10000 Ma best.
Here are some wireless charging treasures that are more suitable for Apple mobile phone. Please refer to the following:
Nank South card wireless charging treasure pow2
Reference price: 169
Highlight: self-contained 45 degree invisible bracket, small and light
The capacity of the wireless charging treasure pow2 of Nank South card is 10000 Ma, which supports 18W wired bidirectional fast charging and 10W wireless fast charging. The type-C interface is charged faster, and it also supports three mobile phones charging simultaneously. The self-contained 45 degree invisible bracket can be used while charging and chasing the play. Watching live broadcast is also the same as the artifact.
Samsung eb-u3300 wireless charging treasure
Reference price: 399
Highlight: wireless charging for smart watches
This is Samsung 2020's new wireless mobile power supply, with a capacity of 10000 ma. It can support 25W wired charging and 7.5W wireless charging, which is convenient for wireless and wired charging. But when multiple devices are charging at the same time, it can not use the 25W fast charging function.
Purple rice wpb100 wireless charging treasure
Reference price: 229
Highlight: the standard lighting data line and the interface of purple meter wpb100 wireless mobile power supply are still relatively follow up with the times. Firstly, the traditional micro USB interface is cancelled, and then it is changed to lightning interface and type-C interface, which will greatly improve the efficiency of charging treasure. And focus on the charging treasure body, have to say, this charge treasure texture is really good, the integrated shape of the grinding metal body, look, touch very good grade.
Xiaomi wireless charging treasure
Reference price: 149
Highlight: there are two color options for back-to-back
Xiaomi wireless mobile power supply supports qc3.0 fast charging protocol, can conduct 18W fast charging of wired and 10W wireless charging, and support the standard of Qi wireless charging, compatible with smart phones such as apple and Samsung. It has only one power output port, and wireless charging can charge up to two mobile phones.