Weekly report of charging head network: aohi introduces 30W Gan charger, uibi introduces fine porcelain golden 30W dual port car charger
It's almost mid April. Xiaobian found that many new products are quite interesting when sorting out this week's new products. Aohi launched an apple 5W
charger
, but it supports 30W output power Gan charger. Uibi, a familiar brand, launched a car charger with super high color value. Savior's mobile phone 2pro even has two
charging
interfaces. Now let's take a look. The time span of this weekly report is from April 5 to April 11.
new arrival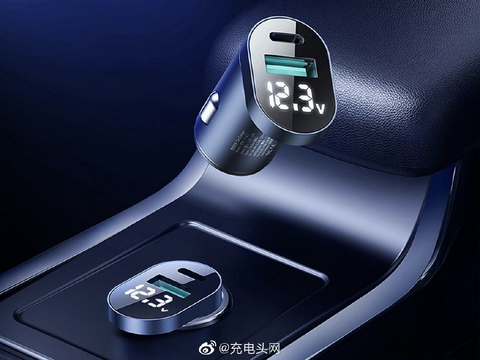 1. Jilotang launched 42.5w 1a1c digital display
car charger
, supporting dual port simultaneous fast charging
The detailed model c-a17 of jiletang dual port digital display car charger has a very unique ID design, which is different from the appearance of traditional
car charger
. The plug panel of jiletang dual port digital display
car charger
is widened, so that the
car charger
has extra space to place super large multi-function nixie tube. In terms of interface configuration, wanjinyou's 1a1c design supports dual channel fast charging at the same time, with a maximum output power of 42.5w.
Jiletang dual port digital display
car charger
has a usb-c output port, which is developed based on USB PD fast charging standard. The PD version is pd3.0, which supports three fixed voltage outputs of 5v3a, 9v2.22a and 12v1.5a, with a maximum output power of 20W. It can provide 20W PD fast charging for iPhone 12, and also supports most digital products on the market. Usb-a supports 5v4.5a, 4.5v5a, 9v2a, 12v1.5a, including SCP, FCP, qc3.0, AFC and other common fast charging protocols. It can fast charge Huawei, Xiaomi, Samsung and other devices with a maximum output power of 22.5w.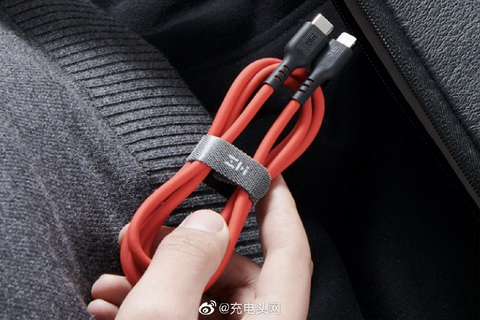 2. Zimi introduces iPhone quick charging silicone cable, which is certified by c94 MFI. The detailed name of Zimi quick charging silicone cable is zMi usb-c to lightning cable 1m, the model is gl870, the length is 1m, the cable is available in red / black, and the magic strap is provided to facilitate the storage and carrying of users. At present, the common skin materials on the cable can be divided into TPE and braiding. The purple rice silica gel wire is made of special food contact grade liquid silica gel, and has obtained the FDA food grade test report. Compared with ordinary TPE cable, Zimi silica gel cable is softer, has automatic resilience, and can be stored without winding. The surface is coated with skin friendly handle coating, which makes it feel soft and tender.
MFI certification is the certification standard launched by apple for accessories, which is the abbreviation of "made for IOS". MFI certified accessories have the same compatibility with original accessories, which is the guarantee for users to purchase at ease. As a data cable, it also needs to obtain MFI certification. Zimi fast charging silicone cable has passed the official MFI certification. It adopts the original c94 terminal of apple, and has the same compatibility as the original cable, providing users with stable and reliable fast
charging
experience.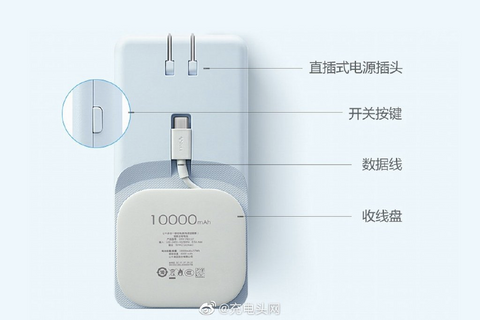 3. Bull launched a multi-in-one mobile power supply with integrated charger,
data cable
and power bank. The detailed model of bull multi-in-one mobile power supply is gnv-pb310t, and the surface is made by imitating fabric texture technology. The color matching of the product is Coral Orange and muxue gray, and its own cable has two specifications of microusb and type-c, The battery capacity is 10000mah, which can meet the needs of mobile phone users for a whole day.
Travel out need to bring charger, data cable, power bank, storage up trouble, the number of complex, added a lot of burden for the journey. Bull multi in one mobile power only need to bring it, data cable, charger, power bank, easy to go out without pressure. Bull multi in one mobile power supply has a built-in lithium battery capacity of 10000mah (37wh), which is in line with the CAAC's regulation that the direct boarding of power bank is not more than 100wh. It can board directly with the user without additional approval.
In addition to the function of mobile power supply, bull multi in one mobile power supply is transformed into a charger by pulling out the folding pin, which supports the use of 100-240V ~ 50 / 60Hz 0.5A global power grid, charging the internal lithium battery and the external equipment directly through the cable.
4. Aohai, a listed company, entered the mini charger Market and launched 30W Gan square charger
Aohi's 30W Mini
charger
is officially called aohi magcube30w. As aohi's first heavyweight product, it is made of Gan power devices, three-dimensional layout design, micro carving process, fast charging indicator light and other black technologies. It has a 30W high-power heart in the volume of Wufu Yian, and rarely supports 15V and 20V high-voltage output, not only mobile phones, Even in the face of tablet and notebook, we can easily provide fast charging service.
Aohai designs and manufactures original chargers for many mobile phone brands, and has strong R & D strength. Aohi magcube30w Mini charger integrates a number of black technologies, forming a dimension reduction attack on traditional chargers. Aohi magcube30w Mini charger is only 28mm x 28mm x 32mm in size and 25.088cm in volume ³, According to the rated output power of 30W, the power density is up to 1.195w/cm ³, Break through the industry barrier of 1 watt per cubic centimeter.
Apple Charger Cable
Aohi magcube30w supports pd3.0 standard, with five fixed voltage output files of 5v3a, 9v2.22a, 9v2.77a, 15v2a, 20v1.5a, and a set of PPS voltage subset of 3.3-11v3a. In addition to USB PD fast charging standard, aohi magcube30w Mini charger also has common fast charging protocols, such as apple2.4a, samsun5v2a, qc3.0, qc2.0, qc4 +, AFC, FCP, SCP, DCP, etc. new and old devices can provide good fast charging compatibility.