The world's largest Android mobile phone doesn't have a charger. Are you ready?
2020 is destined to be an extraordinary year for the fast charging industry.
For the sake of environmental protection, Apple announced that all iPhones on sale will no longer come with random chargers. Later, Xiaomi official announced to join the call. Xiaomi 11, which will be released on December 28, will no longer come with chargers. Samsung will soon release its annual flagship machine Galaxy 21 in January 2021. According to data from many media and institutions, Samsung does not plan to add a
charger
this time.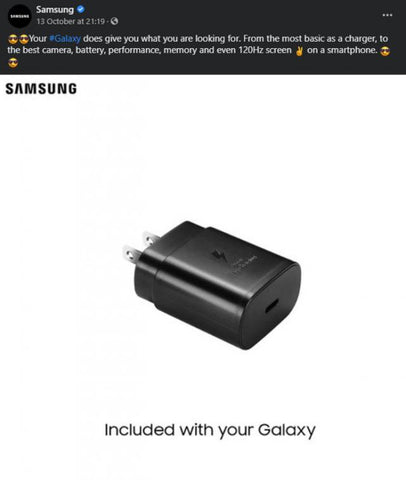 It should be noted that Samsung is still the player with the largest mobile phone shipment in the world so far, especially in the Android camp.
As a result, apple, Samsung and Xiaomi, the three mobile phone manufacturers, have delivered about 500 million mobile phones, accounting for more than half of the global mobile phone market. Mobile phone manufacturers do not distribute chargers, which will become the wind vane in 2021.
Since mobile phone manufacturers do not distribute
chargers
, how can they seize this opportunity as
chargers
factories and third-party brands? Next, we will introduce the charging head network.
1、 Samsung S21 without
charger
expected
When Apple released the iPhone 12 Series in October, it created for the first time that it no longer had standard
chargers
and other accessories. Officials said it was for the sake of environmental protection, but people didn't agree that Apple was just saving money.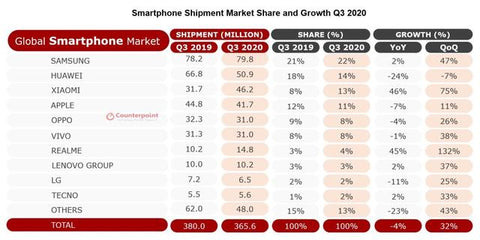 After Apple's launch, Samsung released a picture of the power adapter on overseas social platforms, which read: "your galaxy phone has a charger. Your Samsung Galaxy smartphone gives you what you want. From the most basic charger to the best camera, battery, performance, memory, even the 120Hz screen. "
Samsung ridicules apple for not sending
charger
on social platform
After Apple pioneered in environmental protection, many mobile phone brands often teased Apple about it. Whether it's social media or press conference, Apple's friends have to take the opportunity to make fun of it, including Samsung.
However, this information has now been deleted, it is not sure when it was deleted, and the reason for deletion is not clear.
But one thing is certain. With apple setting a precedent, other manufacturers will follow suit one after another. Samsung will cancel the charger in the packaging box on the galaxy S21 series as soon as early next year. In addition to the mandatory requirements of individual countries, most markets will cancel the charger in the future and let consumers buy the original or third-party brand
chargers
by themselves.
Spy photo of Samsung Galaxy S21
Of course, Samsung will not be the only one. Most of the mobile phone manufacturers who have made fun of apple are expected to follow up in the future. Canceling the standard
charger
is like canceling the 3.5mm headphone hole at the beginning. No matter how unhappy consumers are, they will have no choice in the future. This environmental protection initiative will become the general trend.
Samsung is also very active in promoting fast charging, which can be traced back to 2015. Usb-a traditional charger, we just introduce more, here mainly introduces Samsung usb-c interface fast charging. At present, there are two important models of Samsung's official mobile phone fast charging, which are 25W power ep-ta800 and 45W power ep-ta845.
In addition, the galaxy Club Community in South Korea leaked information about Samsung's next-generation charger. This ep-ta865 charger has a high power output of 65W, which means that Samsung's fast charging power will continue to improve in the future.
2、 Samsung cancels standard
charger
According to a number of 2020 mobile phone shipment data, charging head network found that although Samsung's market share in China declined, its global market share remained in the top three. In Q3 of 2020, Samsung's mobile phone shipment is about 80 million. Based on this judgment, the reason is that domestic Samsung charger sales are not high, but overseas sales will be shared by multiple countries and regions.
The industry of charging head network has learned that mobile phone channel providers in South Korea have been looking for Samsung's fast charging supply resources in Shenzhen. The single order given is hundreds of thousands of sets, and urgent delivery is needed before the Spring Festival. Many charging agents and brands in Guangdong, Hong Kong and Macao have also confirmed this news.
According to the statistics of the charging head network, through the analysis of the data collected from 80 mainstream USB PD fast charging factories in the current market, it is concluded that more than 80% of the factories are located in Guangdong, Hong Kong and Macao Bay area, concentrated in Shenzhen, Dongguan, Huizhou, Guangzhou and Zhuhai. It can be seen that more than half of the chargers in the world come from here.
According to the information obtained by charging head network from the supply chain, the world's major consumer power plants will set up research and development center, procurement center, operation center and other important departments in Shenzhen, so as to make better use of the Bay Area's perfect industrial chain resources, as well as rich human resources and information flow resources. Dawan district has become a global consumer power application center, which can be called the power capital of the world.
In addition, USB PD
charger
manufacturers are also distributed in Suzhou, Xiamen, Beihai, Heyuan, Longchuan, Weihai, Ji'an and other cities. It is worth mentioning that some product cases of these mainstream fast charging factories can be found on the charging head website.
As the charger exported to South Korea market needs KC certification, and the charger plug is different from other countries, many charger manufacturers are unprepared. As the Spring Festival draws near, factory workers will go home one after another. Coupled with the shortage of upstream fast charging protocol chips, Samsung's sudden decision not to be equipped with chargers has made several enterprises receiving orders happy and worried.
Samsung mobile phone manufacturers canceled the standard
charger
, which has a significant impact on the market. There are both advantages and worries.
On the whole, the positive will continue, and the market dividend will create many new opportunities. According to the report from the charging head network industry, the industry chain currently entering the fast charging market includes 22 power chip manufacturers, 37 fast charging protocol chip manufacturers, 80 charger factories, and many brands.
Samsung mobile phone cancels the standard
charger,
a large part of the market demand will be transferred to the third-party accessory market. Based on Samsung's worldwide sales data, the market demand for third-party fast charging accessories will usher in a new round of outbreak, which will bring great benefits to the development of the fast charging industry chain.
At present, there is no charger attached to Apple's iPhone 12, which has formed a major chain reaction in the industry. First of all, there is a strong demand from brands. The sales of third-party brand chargers have skyrocketed. Many e-commerce platforms sell 100000 chargers a month. However, in terms of chip supply and demand, due to the shortage of production capacity of the wafer factory, there is a shortage of chips; charger manufacturers also have no stable chip supply, and the order delivery time has been extended to 45-60 days.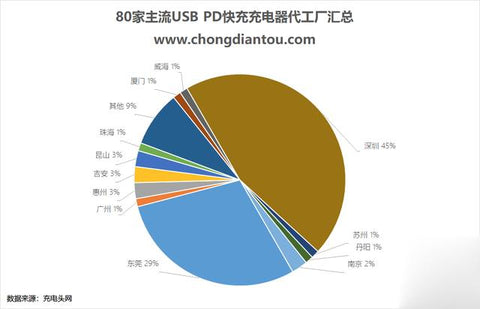 It can be predicted that if Samsung does not implement the strategy of standard charger, its industry influence will be no less than apple. Take Samsung 25W PD fast charging
charger
for example, it uses pd3.0 PPS fast charging protocol, which also puts forward higher requirements for fast charging protocol chip. The traditional chips that have solidified fast charging protocol will be screened out, and only some protocol chips that support firmware upgrade can be adapted, which undoubtedly makes the fast charging chip market which is out of stock worse.
报错 笔记
双语对照