The third selling point of the iPhone charger worth starting with is that the government is not competitive?
In the matter of charging, apple, which was not dominant in the past, cancelled the charging head on the iPhone 12 and replaced it with the upgraded type-c To lightning charging line, this operation makes many friends don't know how to start choosing
chargers.
Facing the complicated third-party
chargers
on the market, they don't know how to start. This article takes you to recommend three
chargers
. Starting from practicality, only choose the right ones, not the expensive ones.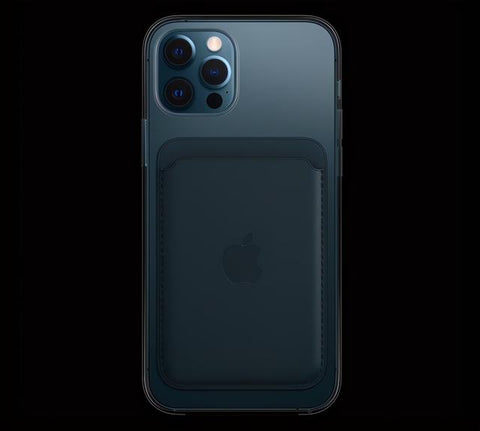 Let's talk about the official fast charging head, type-C socket, which supports up to 20W fast charging. The product is simple and generous, and has no other shortcomings. The biggest disadvantage is that it is expensive. You can start a third-party charging set at 149 yuan.
These three products represent three styles of third-party accessories.
Affordable: Xiaomi original 20W type-C charger fast charging version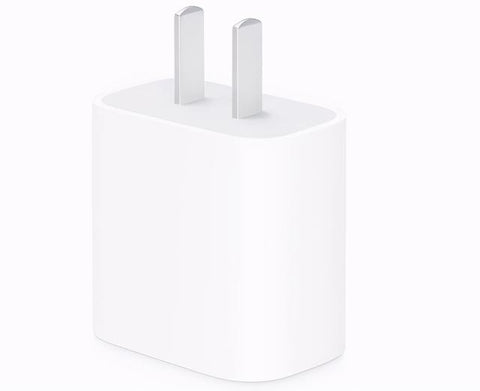 Xiaomi, a good friend company, launched a 20W fast charging head for iPhone users. Originally, Xiaomi launched a 18W fast charging head. Later, after the release of iPhone 12, many users were worried that there was no standard charger. Xiaomi specially launched an upgrade. This charging head can play a maximum 20W charging power with the standard charging cable of iPhone 12.
As a low-cost Apple accessory, it's natural to start with brand products. Xiaomi's quick charging head is practical, without special black technology or design. What it pursues is cost performance. The price of 39 yuan is only 1 / 3 of the official price, which is the best choice for the practical party.
Technology: Gan charging head
Gan
charger
is a kind of rising in recent years. Compared with ordinary charger, Gan
charger
has smaller volume, better heating control, higher charging efficiency and higher price.
Among them, the best one is the nano pd20w Apple fast
charger
launched by Anker. Many people know Anker as a brand, and it is one of the most famous apple accessories. Its size is similar to that of apple 5v1a, and its cross section is only about the size of a dollar coin, but it can realize 20W fast charging. What is the concept of 20W fast charging? Charging the iPhone 11 with a 5W
charger
takes 94 minutes to charge 50%, while charging the iPhone 11 with a 20W
charger
takes only half an hour.
This charger costs 79 yuan, but the price is good. After all, the official non Gan model costs 149 yuan. You can also start with Anker's charging package.
Trendy: MagSafe
charger
A major upgrade of the iPhone 12 series is to support MagSafe magnetic absorption fast charging, which can automatically absorb and charge wirelessly by using MagSafe charger just close to it. Unlike Qi wireless charging, which is supported by products before iPhone 12, MagSafe can charge up to 15W, twice as much as traditional Qi wireless charging.
MagSafe magnetic suction charging power is higher, and more convenient to use, has the convenience of wireless charging, but also solves the problem of traditional wireless charging is not easy to align the coil. Apple's official MagSafe charger costs 329 yuan, while the third-party MagSafe
charger
on the market now costs about 100 yuan. Take the WOSR apple MagSafe
charger
that I have been using as an example, the price is only about 1 / 3 of the official price.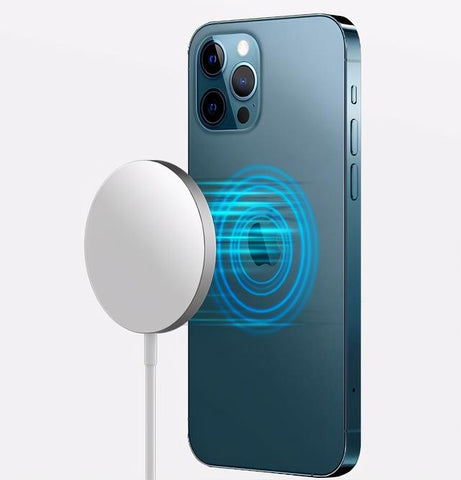 This MagSafe charger has strong magnetic attraction to ensure the charging experience. Play the game can also change direction, and cable charging will not affect your finger position. Now start to send 20W fast charge head, really sincere.
From the perspective of practicability, our ordinary consumers are more suitable for third-party
chargers.
The price is cheap, and in some aspects, they do better than the official ones. In contrast, the official ones are not competitive. Of course, no matter what type of products, or according to the personal budget to choose.