The galaxy S21 series will no longer offer chargers: Samsung's previously derisive tweets about Apple have been removed
Shortly after the release of Apple's iPhone 12 series, many manufacturers ridiculed the way that Apple no longer equipped with mobile phone charger for environmental reasons. Samsung even ridiculed Apple's move not to use standard charger directly through social platform.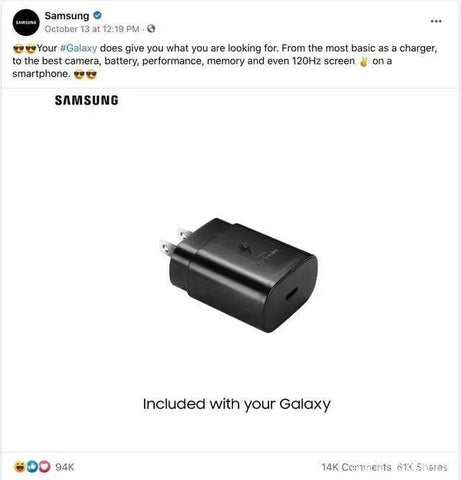 But soon after that, it was revealed that Samsung was considering implementing measures not to provide chargers. Roland Quandt, a well-known whistleblower, announced shortly after he released the rendering of the galaxy S21 and S21 + phones that Samsung would follow in the footsteps of Apple's iPhone and no longer provide chargers and headphones for new phones.


In fact, just a few weeks ago, several sources confirmed that the Samsung S21 series would be delivered without a charger, but there is no more exact evidence. However, it has recently been found that Samsung has deleted the twitter that mocks the iPhone 12 for not having a charger.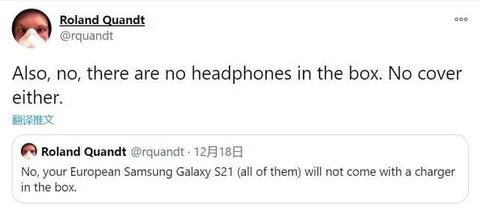 In addition, Samsung has already submitted new documents to Brazilian regulators, which show that all three devices in Samsung's upcoming Galaxy S21 series do not come with chargers and headphones. The fact that the galaxy S21 series doesn't have a standard charger may be a global behavior, and it's unclear whether Samsung's reason for doing so is environmental protection.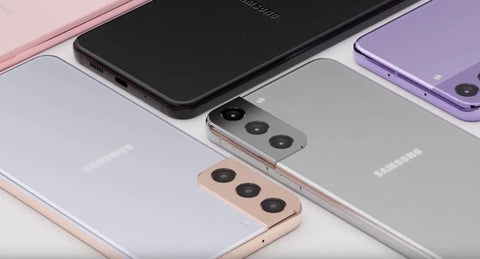 Samsung's Galaxy S21 series will still include Galaxy S21, Galaxy S21 + and Galaxy S21 Ultra. The screen will adopt a full screen design with central opening. Unlike the straight screen design of S21 and S21 +, the S21 ultra will have a curved screen body. The processor has two versions of snapdragon 888 and exynos 2100. S21 ultra is expected to support 2K resolution and 120Hz high refresh rate at the same time. The overall performance of the screen will also reach a new height. The imaging system will be equipped with a new 108 megapixel HM3 sensor and s-pen stylus.