Tablet notebook 30W fast charging Rebecca pa30 fast charging charger launched-Mobile phone charger-Game hardware keyboard and mouse peripherals
The original Notebook
Charger
often has a huge power adapter, which is very inconvenient to carry on business. Recently, rapoo rapoo, a leading domestic peripherals brand and powerful listed company, has launched pa30 fast charging
charger
, which has 30W high power output and is widely suitable for the charging of light notebook such as apple MacBook, Huawei matebook and Xiaomi notebook. With the support of multi fast charging protocol, apple 8-12 series PD fast charging, 6-fold safety protection, refractory material and 90 ° foldable pin, it is now on the market Italian price is only 79 yuan, so that you have instant experience, full of energy.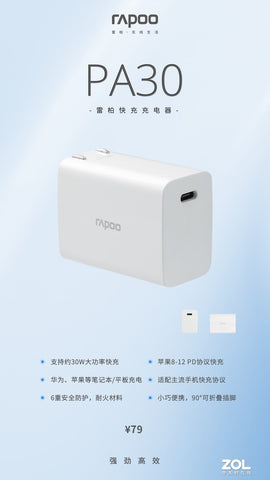 30W high power, suitable for mainstream tablet and notebook
Pa30 has a 30W high-power charging capacity and a maximum output power of 20V / which is widely used for charging mainstream light notebook computers in the market, such as apple MacBook, Huawei matebook, Xiaomi notebook, etc., and the current required for intelligent identification devices. The compact body size, palm can hold, compared with the original charger to enhance a lot of portability, more suitable for mobile office, travel use.
Apple 8-12 series PD fast charging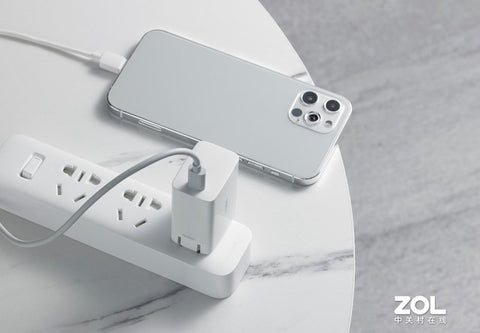 Apple products make complaints about consumers' eyesight. If you want to Tucao, it may be the original 5V/1A charger that has been unchanged for thousands of years. Even if Apple comes directly to the
charger
, it will cost 12. Pa30 adopts usb-c port connection and supports fast charging for Apple 8-12 series mobile phone protocol. Apple 12 can achieve 20W power, which greatly improves the charging experience compared with the original 5W
charger
of apple.
Multi fast charging protocol support
Pa30 supports most of the fast charging protocols such as / qc3.0/scp/afc/apple 2.4, covering mainstream brand mobile phones, headphones and electronic products. Multiple devices can only use one
charger.
6 times safety protection, faster and safer
For
chargers
, in addition to fast charging, we are also very concerned about charging safety. Pa30 dual port built-in multiple sensors, with lightning protection, short circuit protection, over-current protection, over-voltage protection, over temperature protection, under voltage protection six phase safety protection mechanism, for your charging process escort, ensure the safety of equipment
charging.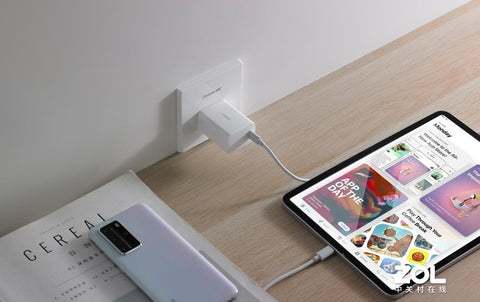 The shell is made of refractory material to further improve the charging safety. The plug adopts 90 ° foldable pin, which can be stored in the bag when not in use to avoid scratching other electronic products.
Pa30 fast charging
charger
is the sincere masterpiece of Raptor PA charger series. It has 30W fast charging power, usb-c interface, supports Apple 8-12 series fast charging, 6-fold safety protection, refractory material, 90 ° foldable pin, compact size and convenient storage. It is very suitable for business travel and home business. Now the sincere price is only 79 yuan. Do not miss it if you are interested.