Start a very small 30W USB PD charging head
Since gallium nitride technology goes to ordinary consumers, the charging head products using this technology will maintain the same power, while the volume will be significantly reduced, and the portability will be greatly improved. Recently, aohi launched a magcube 30W PD Mini charger with Gan + (GAN) technology, which we have recently obtained. For specific performance, please see the following experience content.
Design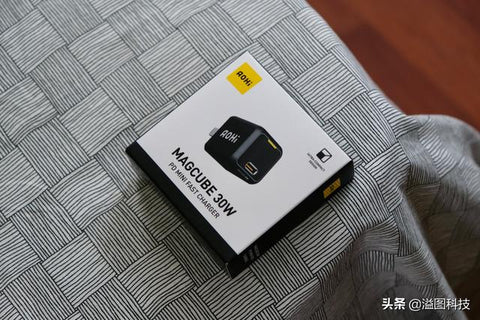 The charging head packing box is simple and clear. If you are an Apple user, when you take out the charger for the first time, you will probably think of the classic Wufu Yian charger. At present, Apple's official website still sells it for more than 100 yuan. There's really no big difference in volume between the two. Aohi's 30W is only a little bigger than Apple's, and I think it's more designed than Apple's in texture.
The charging head adopts black treatment, with a striking white aohi logo on one side. In addition to the pin side, other sides also use arc treatment on the transition edge to improve the hand feel.
The design of C port is also careful. The outer layer is chrome plated and bright silver, and the interior is decorated with eye-catching yellow. In addition, this side is also treated with three-dimensional micro carving diamond pattern, which makes it very designed. Aohi has done a good job in recognition and delicacy.
The protocol supports pd2.0, pd3.0, qc2.0, qc3.0, qc4.0 +, PPS, apple 2.4 and bc1.2, which is very comprehensive. There are 5V, 9V, 11V, 15V and 20V multi-level voltages. The official said that the peak power can actually reach 33W. Moreover, the chip of American power integration company, which is the original charger supplier of apple, is used to ensure the safety and stability.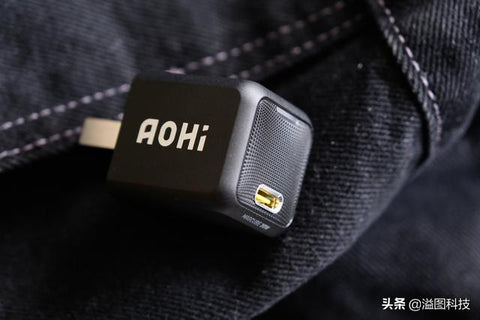 The specific circumference data of the charging head is 28x28x32mm, and the measured weight is less than 40g.
On the left and right are Anker's 20W and 30W chargers respectively. By comparison, you can see how small aohi's 30W is. A few years ago, the 30W charger was about the same size as the 65W Gan charger.
After the plug-in, I found that the original charger also designed a more secret LED status indicator. There are three colors in total, green and long bright for micro current charging state indication, blue and long bright for ordinary charging state indication, and yellow and flashing for fast charging state indication. It is more intuitive, and the brightness is not high, so there is no need to worry about dazzling at night.
Charging test
Such a small and powerful charger is necessary in actual measurement. The measured peak power of Nintendo switch game console is about 17w, triggering 15V voltage and PD fast charging.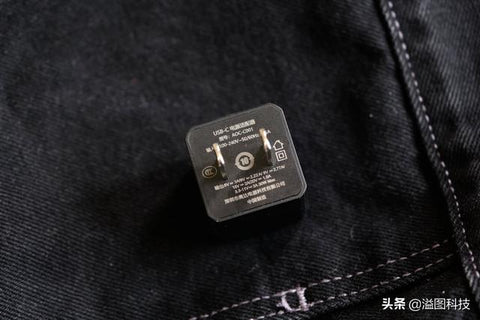 Huawei mate 40 pro, which can only charge quickly with private protocol, can trigger PD fast charge here, and the measured 13W power is less than the peak power.
Next, take a look at Apple's three piece set. The peak power of iPhone 12 Pro Max is close to 20W, triggering 9V PD fast charging.
The measured peak power of iPad Pro is more than 27W, triggering 15V PD fast charging.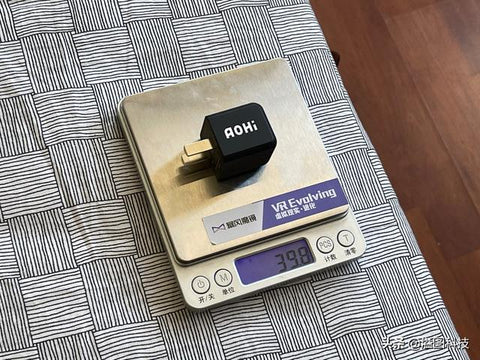 Finally, Apple's MacBook Pro 16 directly triggers the 20V PD fast charging, and the power is more than 28w. If you are an apple M1 user, I think the 30W fast charging head can meet the daily charging needs, because the power consumption of M1 chip is very low, so you don't have to worry too much about the battery power failure when charging. It can be seen from the test that aohi Gan + 30W fast charging head is most suitable for Apple Family bucket users, and it can also meet the charging demand of switch.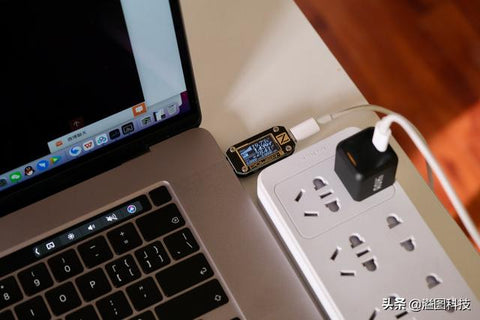 Conclusion:
Aohi Gan + magcube 30W PD Mini charging head performs very well in all aspects. It is small enough and portable. It has complete protocol support. It can charge many laptops in 20V gear. The official price of 128 yuan is reasonable. Now it has been put on tmall. This product is suitable for some digital enthusiasts. It's also a good choice to buy it for relatives and friends, especially for those who are still using the apple Wufu Yian charger, so that they can intuitively feel the progress of science and technology. ​​​​