Stand up and charge your mobile phone: a guide to vertical wireless charger
Lei Jun's 10th anniversary speech will surely be remembered by all of us. We will not mention the cool things hanging in the sky, but only the part of wireless charger which is most closely related to this article. Rebus mentioned that it's easy for those wireless charging boards to be put incorrectly, which can lead to the failure of charging all night. I do often encounter this problem, so I use a vertical wireless charger on my desk. Whether it's charging, cooling, or watching news and videos by the way, it has been greatly improved. Today, I would like to share with you the vertical wireless charging products on the market.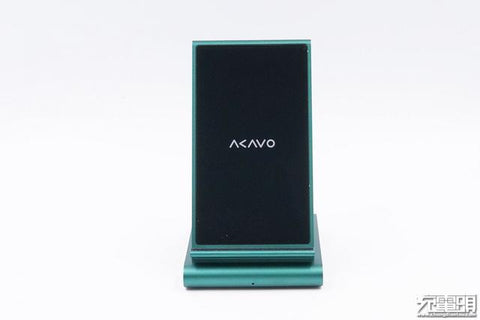 Q & a warm up

A: Wireless charger in the end to choose vertical or flat?

Q: It's only children who make choices. Adults say they all want to use the wireless charger, which can be used horizontally and vertically. If you are interested, let's write another wireless charging guide later, which can be used horizontally and vertically.

A: Can you try one plus 8pro plus Xiaomi 20W vertical wireless charging power

Q: Yes, but it's not necessary. Hahaha

A: Does Xiaomi vertical wireless charging have 7.5W iPhone charging with the latest system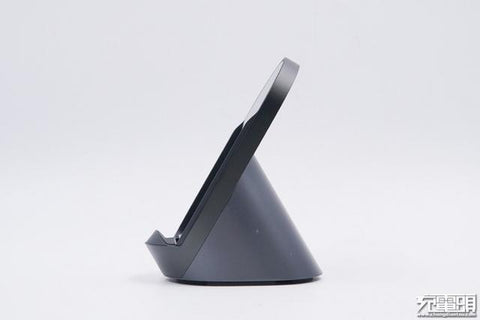 Q: Theoretically, there are. It's OK to compare the output and input. But to be more precise, we still need to talk about it after the actual test.

Does akavo like to open things

Aifukaiwu vertical wireless charger (df-41a) reference price: 269

It is made of all aluminum body material, and the product appearance is the combination of dark night green fuselage + black mirror panel. The product adopts high efficiency heat dissipation design, and transmits part of the circuit heat to the surface of metal body through high-performance thermal conductivity silica gel, which can effectively reduce the temperature of the fast charging.

65 ° Vertical angle design, follow the three-dimensional interactive logic and ergonomic design. Without picking up the phone, you can unlock your face easily and view the notification information. On the right side of the base is a 10W usb-a output interface to connect other charging cables or devices. The rear position of the base is usb-c input interface.

Input power adapter supporting QC and USB PD fast charging protocol, and wireless charging output supports 5w/7.5w/10w modes. When the phone is on, the LED lights up and projects on the desktop to indicate the wireless charging status. Whether the wireless charging supports the mobile phone that meets the Qi standard and is compatible with the market wireless charging mobile phone.

Wireless charging output: 5w/7.5w/10w

Editorial comments: the aiyekai vertical wireless charger is made of aluminum alloy hollow processing and manufacturing, which is very texture, and adopts new color matching, with higher recognition. It supports a variety of wireless charging specifications, can provide up to 10W output, and has a usb-a socket on the side, 5V output, which is convenient for connecting other devices.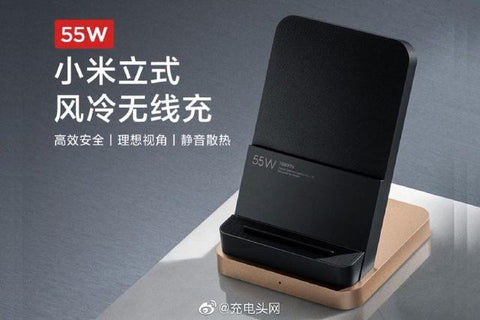 Huawei

Huawei 40W super fast charging vertical wireless charger cp62 reference price: 299 yuan

The selling point of this product is to support Huawei P40 pro+ Maximum Power 40W wireless fast charging, has intelligent double coil induction, and has passed the German Rhine security fast charging certification. Huawei 40W super fast charging vertical wireless charger body is mainly composed of two parts. The main part is made of aluminum alloy, anodized and sandblasted, with extremely delicate handle. The front is equipped with high gloss glass, which is integrated with aluminum finance. The base is made of PC.

The front bottom is used to support the mobile phone with an arc groove, and is pasted with a silicone anti-skid pad to protect the mobile phone. Between the glass and the arc groove is a heat dissipation air outlet.

Both sides of the high gloss glass have raised frame design, and the bottom fan blow air flows between the back shell of the mobile phone and the glass panel to take away heat. There are also large-area openings at the bottom. Four silica gel antiskid pads at the edge are used to cushion them up, which is convenient for absorbing the outside cold air and enhancing the heat dissipation effect.

Wireless charging output: 5w/7.5w/10w/27w/40w

Editorial comments: in terms of appearance, Huawei 40W super fast charging vertical wireless charger adopts a new design, which combines metal material, PC material and high-light glass perfectly, and exudes a full sense of technology. The internal design is double coil, and the PCB design is very simple.

In order to solve the problem of wireless charging and cell phone heating when working at high power, the wireless charger is equipped with active cooling system. The air convection between the coil and the mobile phone is strengthened by fan, which plays a cooling role. The whole product is featured with materials and reasonable design.

Mi millet

Reference price: 199 yuan is designed by the ID of Xiaomi 30W vertical air-cooled wireless charger. The vertical panel is slightly inclined to make the mobile phone screen face the user when charging, so as to facilitate the use scene of charging and using. The panel adopts double-layer steps. The air outlet is equipped with turbine fan at the step, and the heat is taken away for Wireless charger and mobile phone, so that the ultra power wireless charging can run stably for a long time.

The 55W vertical air cooling wireless charger has built in multiple intelligent protection mechanisms, including over-voltage protection, over-current protection, over temperature protection, under voltage protection, foreign matter inspection and static protection, so that users can enjoy super power wireless fast charging without safety concerns.

In addition to being the best partner of the top 10 commemorative version of Xiaomi, the 55W vertical air cooled wireless charger supports all Xiaomi's own mobile phones, and other EPP protocol mobile phones. After removing the tray, the coil position becomes the center alignment height, so it can be compatible with other mobile phone wireless charging.

Wireless charging output: 55W Max

Editor comments: this wireless charger can be regarded as a fighter with wireless charging parameters and appearance. As far as the millet family is concerned, it is also the top configuration for other brands. We will make further evaluation after we arrive.

Native Union

Reference price of National Union wireless charging bracket: 528 yuan

The National Union wireless charging bracket panel is designed with simple geometric design, with pure Italian leather and unique craftsmanship, and fashionable and beautiful appearance. Plug in metal bracket to change into vertical wireless charging bracket, which can be disassembled and designed for easy storage.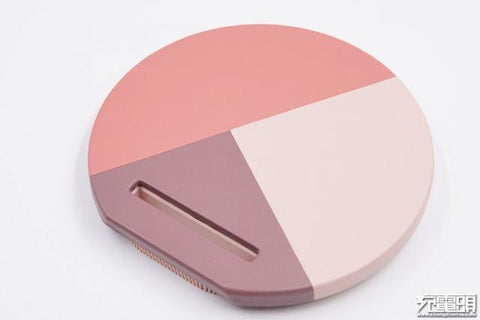 Back of the gear shape cooling hole, very design. There is a usb-c interface in the back center. A pink charging line is attached, with a length of 2m, and nylon woven material body, which is wear-resistant and tensile, and is not easy to be tangled and knotted. The interface type is usb-a to usb-c, and the interface position is printed with brand logo. Leather strap is attached to help keep it in order.

The metal bracket is a rectangular iron plate, which has a large weight and the surface presents a pink color matching with the whole. The contact parts with mobile phone and desktop have anti-skid rubber pad, which can prevent the sliding and wear, and it is considered carefully. The angle of the bracket can be formed by about 70 degrees after the installation. The mobile phone can be placed in two directions, longitudinal and horizontal.

Wireless charging output: 5w/7.5w

Editorial comments: the National Union wireless charging bracket is full of design, colorful colors are placed on the desktop, which can be a conspicuous decoration. Wireless charging supports the phone to put vertically, horizontally and angle properly. It can support various use scenarios such as face unlocking and drama chasing.