Pitaka mobile phone case + car magnetic wireless charging bracket
A few days ago, all kinds of products bought by 618 started to arrive one after another. In the daily unpacking process after receiving the goods, two products I didn't buy were suddenly removed: a mobile phone case and a car mounted magnetic wireless charging bracket. After careful inquiry of my wife, she found out that the original mobile phone case was too thick, which affected the wireless charging of iPhone 8 plus, In addition, the bracket on my car has no charging function. I used to plug it in with a cable. It's very inconvenient to take it out and put it out when I drive. So I want to send me a new mobile phone case and car magnetic wireless charging bracket in the name of father's day. But when I placed the order, I cut my eyes red, and completely forgot to modify the recipient's business (I am usually the recipient in my family). As a result, I easily removed it. Now that I have found it, I think it's a surprise to arrive ahead of time. In a few days' use, I feel that my wife has done a lot of homework in choosing to send me this product. By the way, I'll make a list to let you know about these two products. If you have similar needs, you can also consider it.

1、 Product unpacking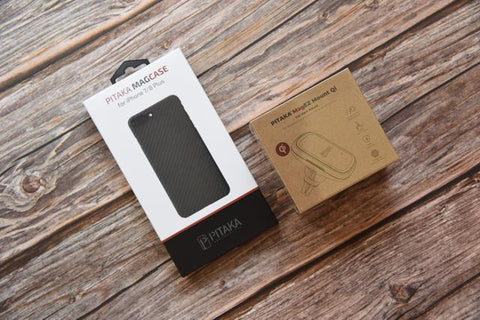 To tell you the truth, I didn't find anything special about these two products when I just got them. However, I was surprised when I asked my wife about the purchase price. I swallowed the four words "black sheep daughter-in-law" and didn't say it. However, with the gradual understanding of these two products, I think there is a reason for this price

【MagEZ Case】
iPhone Charger Cable
First, take a look at the outer package. The model, appearance, pattern and color of the mobile phone case are clearly printed on the package. Although the design of this product is simple, there are still many optional appearances. If you are interested, you can go to the product link to have a look. My wife chooses the black and gray twill pattern, so I know my preferences very well; At the bottom is the brand of the product: pitaka;

It is said that this product has been mainly for external sales before, so the whole package is in English, and a Chinese label is pasted below. Here is a message. In the material column, aramid fiber is written, which is the biggest feature of this mobile phone case;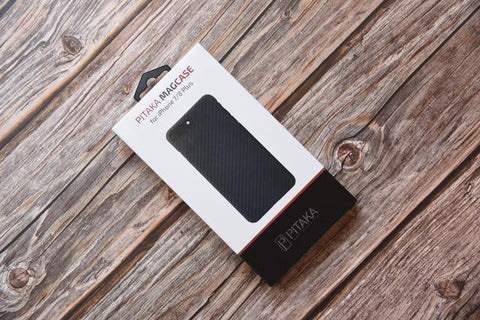 Of course, we need to consider the issue of anti-counterfeiting at this price. There is an anti-counterfeiting sticker on the side. You can check it when you get it;


After unpacking, there is a paper material, a toughened film and the mobile phone shell body. This purchase series is magez case, which adopts 1500d aramid fiber and is wrapped in half package;

【MagEZ Mount Qi】

The car magnetic wireless charging bracket is packaged in kraft paper shell, which is also in English;

From left to right: paper description, wireless charging, air outlet bracket, pasting bracket and data cable;

2、 Product details

As mentioned above, aramid fiber is on both products, especially the mobile phone case, which is made entirely of this fiber. So what is aramid fiber?
iPhone 12 charger cable

In terms of application fields, aramid fiber is a new type of high-tech synthetic fiber with ultra-high strength, high modulus, high temperature resistance, acid and alkali resistance. It is widely used in aerospace, military industry and other fields, and is the main material of bulletproof clothing at present;

Of course, it doesn't seem to have much to do with our daily necessities, but aramid fiber's unique characteristics are very practical when applied to mobile phone case. It has super high strength, scratch resistance, wear resistance and corrosion resistance, and it is also an insulator. The most important thing is the first-class feel;

In fact, this is my first contact with aramid fiber (hereinafter referred to as aramid fiber). The most impressive impression I get is the handle and weight. The handle of aramid fiber is similar to that of skin, but it is much more comfortable than that of conventional skin materials. The friction force is just right. At the same time, it is light and firm, and the texture of holding it on the hand is super good. In fact, friction is very important for mobile phones. A long time ago, when I used the smartisan T1, I didn't use the case. Because the back of the case was too slippery, I fell many times. At present, many iPhones with glass back cover also have this problem;
iPhone 12 charger cable

In addition, it is light. The weight of this shell is far lower than the weight I estimated at the beginning. It is only 16g; The camera position is a little higher to protect the lens; In order to form a magnetic ecological interaction with other magez series products of pitaka, two pieces of steel are built into the mobile phone case, but the thickness of the case is only 0.85mm. It can maintain the ultimate lightweight after installation, which is similar to bare metal feel. A close look also makes me feel that it's still a dime and a dime. This mobile phone case is integrated, without any burr, and the radian position processing is very smooth;