Oppo officially authorized the use of more stable, Beisi 30W vooc car charger launched
Beisi, as a partner of oppo, obtained the certification and authorization of oppo vooc accessories last year. Recently, Beisi vooc authorized products have been put on sale one after another. The first product to be sold is a vooc authorized car charger. The product name is "Beisi round metal PPS intelligent fast charging car charger". The maximum power of 1a1c interface configuration is 30W, in addition to supporting oppo Vooc fast charging protocol also supports other common protocols, PD and PPS are also essential.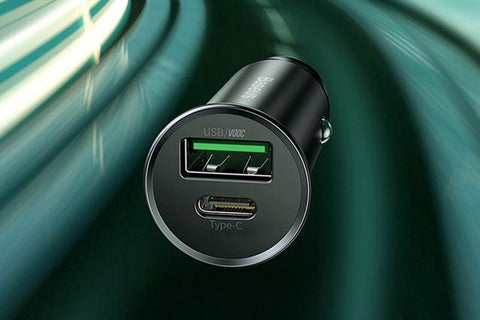 Beisi round metal PPS intelligent fast charging car charger has one usb-c output port and one usb-a output port. The usb-c interface supports PPS, pd3.0, pd2.0, qc4 + and other fast charging protocols, and the usb-a interface supports vooc, qc3.0, qc3.0, SCP, AFC, PE and other protocols.
Thanks to the support of super fast charging protocol, it only takes 30 minutes to charge oppo mobile phone 50% and apple 11 mobile phone 50%. The car can recover most of the power in a short time to meet the demand of the whole day.
The working scene of on-board charger is complex, and the vibration caused by poor pavement is very common. Therefore, Beisi vooc on-board charger uses the design of lengthened anti-skid shrapnel. Even in bumpy road conditions, the on-board charger can work stably in the cigarette lighter interface, and the charging will not be interrupted due to bumpy pop-up, so as to ensure the continuous power supply of the equipment.
In order to better serve oppo vooc high current fast charging, the usb-a uses a green high current base, the shell adopts aluminum alloy CNC integrated molding, aluminum alloy sandblasting, and the shell is all metal to enhance the heat dissipation capacity. In terms of color matching, silver and black are available, and users can choose according to their own car decoration atmosphere.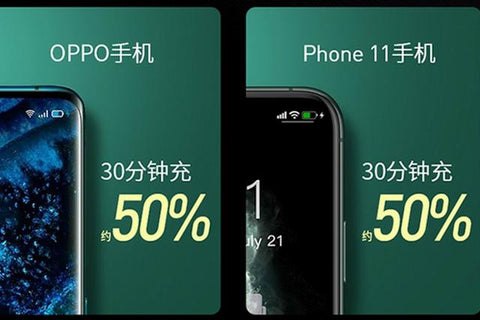 In terms of size, the car charger is 48mm in length and 25mm in diameter. Only a small point of the head is exposed when it is inserted into the socket of the cigarette lighter, so it does not occupy extra space.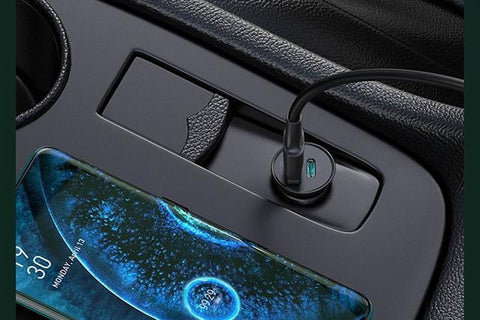 There is a hidden blue indicator light in the car charger, which is convenient for drivers and passengers to use at night. The light is soft and not dazzling. It can also quickly find the charging interface at night, which is convenient for wire positioning and insertion.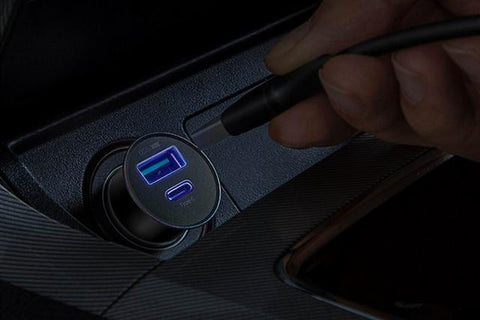 Beisi vooc car charger is the first metal vooc certified car charger, which enriches the vooc car peripheral accessories and provides more choices for users. At the same time, 1a1c dual interface configuration is compatible with PD, qc4 + and other fast charging protocols, which is also suitable for the majority of consumers.