Non iPhone 12 users are cautious about buying Apple Wireless chargers, which are very slow
Rate of magnetic
wireless charger
After Apple launched the iPhone 12, it also launched MagSafe, a
wireless charger
with magnetic suction function. The principle of MagSafe is the same as that of Apple watch, but the current is as high as 15W.
And this MagSafe charger is Apple's first
wireless charger
to support iPhone. Apple has not officially launched any iPhone
wireless charger
before.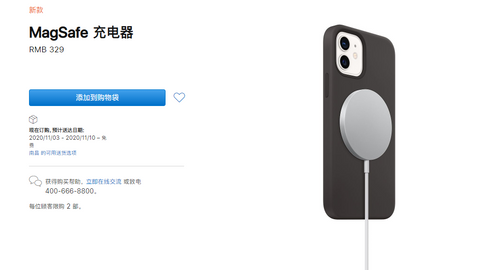 According to the official website, this MagSafe charger not only supports the iPhone 12 series, but also supports other chargers such as iPhone 8, iPhone XS and iPhone 11, which can also be applied to wireless charging.
However, according to the actual measurement of foreign media, although Apple said that the maximum power of the
wireless charger
can reach 15 watts, it is extremely slow to use the iPhone 11 Pro max for testing.
In the test, the iPhone 11 Pro Max used this charger to start charging from zero, charging only 13% in half an hour, and charging only 14% in the second test, which was far slower than its own wired charging.
It can't even compare with the 7.5W
wireless charger
purchased by a third party, which can charge 28% of the power in 30 minutes.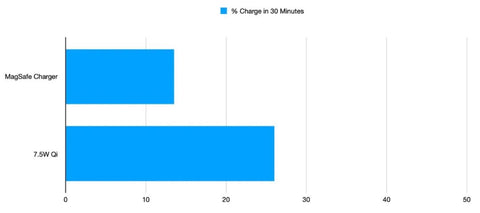 We can only know from the details of the ultra small words marked by apple that the maximum power of the original MagSafe charger is 15W, which is only limited to the use of the iPhone 12 device. Other devices can only be used, but can not reach the marked speed at all.