New trend of PD fast charging, usb-c to lightning data cable
Nowadays, with the rapid popularization of PD charging and Apple's open PD protocol, all kinds of PD devices are increasing. As the most commonly used Apple data cable, it has also become a PD data cable, which is used to connect PD power bank or charging head. Apple mobile phone fast charging is essential. Apple's 11 series mobile phones released last year also support the PD fast charging protocol, which can charge 50% of the power in 30 minutes. However, apple 11 mobile phone is equipped with original charging cable as standard, so if you want to experience fast charging, you must configure a usb-c to lightning data cable.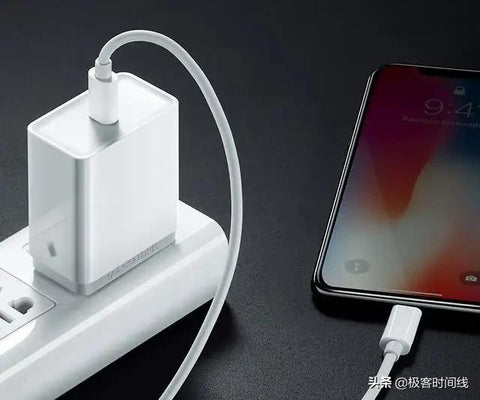 Apple's PD data cable is a way to directly connect the usb-c interface to the lighting interface to charge Apple's mobile phone, most of which are connected to the charging head and power bank, etc. the maximum 18W Apple fast charging can be achieved by using the PD device to charge, which greatly saves the charging time. Next, I'd like to recommend some practical usb-c interface to lighting fast charging data cable. Let's see if there are any styles you need.
Apple MFI certification green link PD fast charging data cable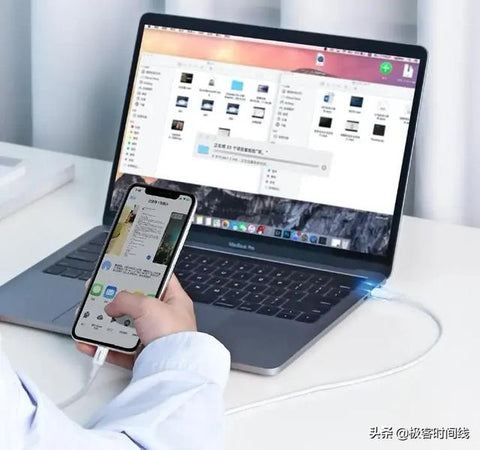 Under normal circumstances, it takes more than an hour to use the original wire to fill a completely dead iPhone 8, which means that devices with larger capacity, such as 8p, x, XS max, will last longer. This is the reason why this green link PD fast charging Apple data cable appears. This data cable adopts the design of type-C to lightning interface. It supports PD fast charging protocol through MFI certification chip and fast charging c94 terminal. It can be directly connected to PD charger to realize efficient flash charging. After data test, it can be fully charged in 30 minutes. Even if the laptop is inserted, the power output can reach 5V / 2A.
In addition, it also through the built-in precision management chip, to bring a safe flow control output, full power self breaking, so that you can use more at ease. The lightning connector of the apple data cable is frequently affected by the external force when it is plugged in and out, so after a year and a half, it is easy to break or fail to use the wire. The PD Apple data cable of lvlian is much stronger. It has thickened and reinforced net tail, silica gel line body, which is novel and fashionable. Its soft characteristics bring the advantages of wear resistance and tensile strength, so that you can use it for a longer time.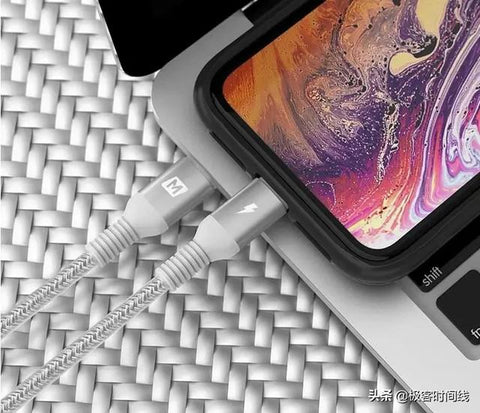 Apple MFI certified MOMEX PD fast charging data cable
The length of the data cable is 1.2m, which provides convenience for charging without worrying about the distance. At the same time, it adopts pd3.0 protocol, c94 head, supports power transmission in the range of 15w-100w, and can meet the charging capacity of different gears. In addition, the original 8-pin c94 terminal will automatically synchronize the IOS system, so there is no pop-up trouble when charging data transmission. This fast charging data cable has a stepped interface, even if it is covered with a mobile phone case, it will not hinder the charging of the mobile phone, and it is convenient to plug and unplug, and will not wear the mobile phone interface. Moreover, the joint of the data cable and the wire is reinforced by injection molding, which is durable and does not break. In addition, it uses Apple's TPE line with the same grade, which makes it feel close to the skin and has high resilience.
This data item adopts the design of type-C to lightning interface, which greatly improves the current conversion rate and realizes the purpose of high-speed charging. MOMEX PD data cable has been certified by MFI, built-in original chip, automatic synchronization IOS system, charging transmission will not pop up. With the most safe and stable current supply for the device, no harm to the mobile phone, more safe and healthy. PD fast charging data cable can bring you a very fast charging experience. With 8-pin c94 terminal head, it has stronger compression resistance and conductivity. The outer metal package of the shell provides a hard protective case for the data cable. The frosted spray paint coating can prevent oxidation and rust, and at the same time, it can reflect the delicate luster of the metal. The overall texture is even higher. The wire braided with nylon material has a fashionable appearance, which provides good protection for the internal wire and makes it more durable.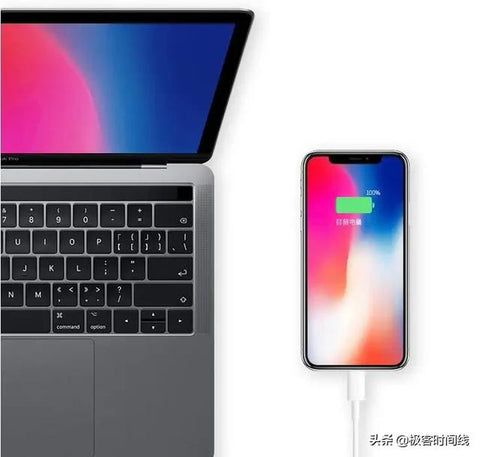 Benks Apple MFI certified PD fast charging data cable
Benkstype-c to Apple data cable is designed to be compatible with PD fast charging protocol and PD charger. Its strict selection of high-quality thick copper core ensures high power conversion rate and stable and fast current output. Combined with 5V / 2A current and 480mbps transmission rate, both charging and large file transmission are extremely fast. Inside the "fuselage", it is equipped with an intelligent circuit processing chip, which can adapt to the battery of the device and effectively avoid damage during charging. Taking into account the durability of the wire, Benks specially starts from many aspects to optimize the processing, so that this type-C to Apple data cable has extraordinary quality. First of all, the joint is made of strictly selected aluminum alloy material, which is corrosion-resistant and has no fear of frequent plug-in, so it can be used at ease. Secondly, the body of this data cable is made of high-density nylon, which has excellent bending resistance, tensile strength, not easy winding and other characteristics, further extending the service life.
Lightning fast charging apple usb-c PD fast charging cable
Apple USB PD fast charging data cable, fast charging, reliable performance, use more safe. The connector adopts 8-pin c94 terminal head, which can automatically synchronize the IOS system. Fast charging and data transmission are carried out synchronously. There is no pop-up trouble when charging data transmission. The data cable is equipped with PD charging head, so there is no need to wait for fast charging. Improve efficiency, save time, silicone thread body is not easy to break, keep skin feel at the same time more durable.
It's time to draw attention again. If you have friends who like the author's content, you can follow a wave of "geek timeline", which will bring you different mobile phone digital information skills to share every day. You can also go to the home page to see more details!