More light charging experience, apple Android can use, billion color 20W charger to start
In the past two years, although the price of flagship mobile phones is getting higher and higher, there are fewer and fewer random accessories, such as earphones and
chargers
, which were originally essential accessories. Now they need to buy extra. Fortunately, many accessory brands are active in the current market, so it's easy to start a variety of products that are more cost-effective than official accessories.
Yise focuses on accessories for iPhone and iPad. It is well-known in MFI projects. In addition, it also has accessories for domestic brands such as Huawei and Xiaomi. I am using a wireless charger supporting MagSafe and a 20W Mini PD charger. Now the vast majority of models on the market can support wireless charging, such as MagSafe, which is very convenient to use, so it is necessary to start a
wireless charger
. This time, we started with the Yazhi wireless charger in the halolock magnetic absorption series of Yise. The same series also includes desktop, car bracket, etc. In actual use, although this
wireless charger
is small in size, it has built-in 16 reinforcing magnets, so the adsorption effect is really strong. For mobile phone cases or mobile phones that do not support MagSafe, the magnetic force can also be strengthened by pasting a magnetic ring. The improvement of the adsorption firmness is really obvious. Apple phones are perfectly compatible when they are used without worrying about pop ups.
The design of this small bracket looks simple, but it has a national exclusive patent. The details are well handled, and it is very practical. Usually, when the mobile phone is charging, you can also use the charger as a bracket to support it, so it should be more convenient to watch the video.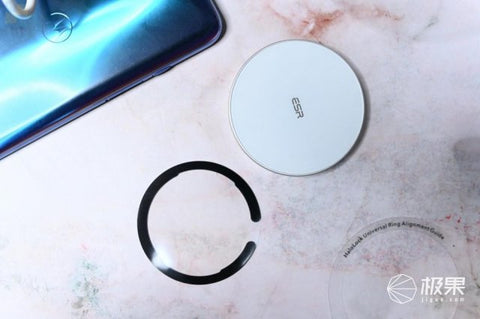 In addition, because of the light and compact design, the thickness is only 7 mm, so when charging, this
charger
is basically a state of no sense, and the operation of the handheld mobile phone has no effect. When brushing short videos and playing games, it feels better than the general wired charger, so it is also suitable to use with the previously mentioned 20W
charger.
In terms of interface, this charger also uses the commonly used usb-c interface, and also comes with a dual usb-c interface data cable, which is meter long, and the charging cable can be disassembled and stored separately. Moreover, this data cable supports 5A current fast
charging data cabl
e, with good quality, and can meet the needs of many mobile phones that support wireless fast charging.
In terms of charging speed, this
charger
supports up to 15W fast charging. Although there are 30W or higher wireless chargers, considering the size, adaptation and heating, this 15W wireless charger is more mature now.
According to the official data, the average charging temperature is about 3 ℃, which is a reasonable and safe temperature. And smaller size, at the same time through the MFI certification, it is very safe to use. In addition, this 20W Mini PD charger is supported by the official 20W power charger for the iPhone 12 series launched last year. Most of the new chargers launched in recent half a year are mainly 20W. In addition to charging the iPhone, many Android models also support about 20W charging specifications. So as long as the charger can support QC, PD and other mainstream charging protocols, it is very convenient to charge all kinds of electronic devices at hand.
iPhone 12 charger cable
The packaging of this 100 million color 20W charger is very simple. From the official standard parameters, it can provide 5V ⎓ 3a, 9V ⎓ and 12V ⎓ charging specifications, providing the highest 20W charging power. There is only one charging head in the package, and the usb-c charging interface is used on it. According to our needs, we can choose usb-c to lightning or usb-c interface data cable to use.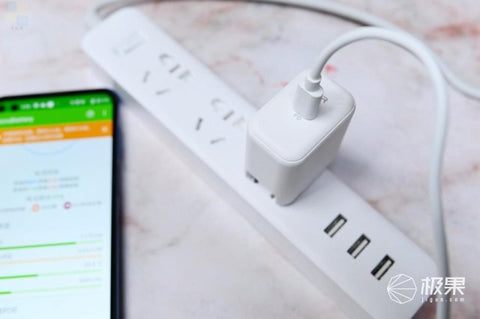 In design, Yise 20W charger adopts versatile white color matching, the shell is made of ABS explosion-proof material with high safety, and the inner shell is made of PC flame-retardant material with high safety. In addition, its surface has been frosted, the corners are round, and the feel is very good. In addition, this charger also uses a folding plug design, which makes it more convenient to carry out, and will not damage the backpack and pocket.
In the past, fast
charging chargers
were generally hot, and there were potential safety hazards when used in high temperature weather in summer. However, reliable brands in the past two years have properly solved the problem of overheating. For example, this 100 million color 20W charger, with built-in high-performance transformer and better heat dissipation structure, greatly reduces the heat in use, and the charger is also relatively small in size, which makes it more reassuring to use.
In terms of charging protocol, this
charger
is a single PD specification and can be adapted to many models. Generally, it can obtain 18W or 20W and other common charging power, so in daily use, the charging speed is very fast. In the past two years, although some domestic brands have launched 65W or even 100W charging speeds, they are basically private charging agreements, and third-party chargers cannot be realized. Therefore, the chargers we can buy in the market are still maintained by 20W or 30W, among which 20W should be a relatively high cost-effective one with a wide range of applications.
In actual use, the charging effect of this charger is really satisfactory, it can provide faster charging speed, and there is no excessive heat in the charging process, so it is very reassuring to use. In addition, the intelligence of this charger is also relatively good. When fully charged, it will enter the trickle state, charging with low current, which has better protection for the equipment. Finally, this charger also adds necessary safety protection measures such as over-current and over-voltage, which makes daily use safer.
In general, this
charger
is very convenient to use, because it has made a lot of optimization for the iPhone 12 series, so it is very suitable for friends who are using the iPhone 12 model. As for players who use other models, the compatibility of these two chargers is also very good, only if they can support the PD charging protocol, Can be in this 20W charging head to obtain a stable charging speed, at the same time when using the wireless charger, with the use of magnetic ring is also very convenient.