Let's get rid of the battery anxiety and match your iPhone XS with a wireless charger
Last month, I started this new 95 iPhone XS on the platform of looking for smart phones, and she has become the main mobile phone used by my wife. You should be familiar with the advantages of Apple's mobile phone, such as more realistic photo performance, brighter screen effect, more ferocious chip performance, and smoother system experience. However, mobile phone mobile phone buddy and battery have been tucked by many small partners. As a heavy mobile phone user, it often make complaints about electricity. So choose a dedicated PD fast charging and line matching, and choose a
wireless charger
that makes your charging more convenient and fast, which can be said to be a necessary matching for fruit powder.
Wireless charger
has a lot of types and styles to choose from, such as vertical, horizontal, or car, in fact, quite a lot of patterns.
If we don't pursue the high price Apple original
wireless charger
, it only needs tens of yuan to choose a high-performance, high-quality wireless charger. From the development of technology, 7.5W or 10W
wireless charging
technology has become a standard configuration, and the output energy can easily meet the needs of my iphonexs mobile phone. I chose this Reebok brand
wireless charger
for my wife. It is more elegant and fashionable for her to put it on the desk, put down the charge and use it with her hand. The traditional manual is matched with the product parameters introduced in the paper. Passed CE, ROHS certification. Input up to 5v2a, 9v2aa, and support 10 watt wireless fast charging design, Samsung Apple phones can easily adapt.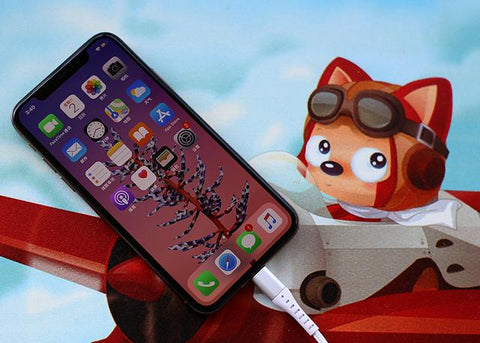 The power supply line can be said to be very strong, about 2 meters long. It can be said to extend from the bottom of the desk to the top of the table easily, or easily put it on the bedside cabinet to meet our daily use needs. USB charger needs to be equipped with one. For my iphnoex phone, it can meet the demand only if it can output more than 5v2.4a and support Apple protocol. For Samsung mobile phones with faster charging, I can choose a QC fast
charging charger
supporting 9v2a for matching.
Next, look at the full picture of this Reebok
wireless charger
, and the square design and the big fillet are used in the four corners. Leather style with friction added on the front and Reebok brand logo at the center. The overall details are still very attentive.
The bottom is designed with four anti slip pads, and the center position is the technical mark of Reebok products, which supports the 5v2a and 9v2a Qi wireless fast charging technology.
The entire side is only 5mm thick and appears extremely thin. The overall weight is less than 50, just like a heat insulation tea cup mat. The side is equipped with M-USB connector for power supply. The overall mobile phone is light and portable, and it doesn't take up space on the desk and bedside table.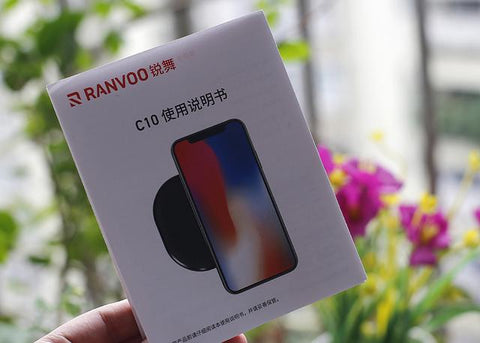 As a digital player, there must be a variety of test instruments. The conclusion can be obtained by simple test of wireless charging tester. It can generate voltage above 5V. The output mode supports apple apple apple apple apple apple 1.0A protocol adaptation. Qi wireless standard protocol can also provide enough power for mobile phones. And the side of the wireless charging board will have a breathing blue LED light on, easy to use.
Finally, let's look at my iPhone x phone's actual
wireless charging
experience. The overall area of Reebok wireless charging board is not small, and the built-in area of larger all copper coil is made, and the induced magnetic field area is also relatively wide. The cell phone can still be charged normally across the cell phone shell. And there are many advantages in the large area of the area in the heat dissipation. My iphonexs phone has no obvious heating and frequency reduction phenomenon during the wireless charging process, which ensures the charging stability and efficiency. The wireless charging is a fragmented, multi meal charging habit, and the power management module above IOS 11 can protect the battery health in the mobile phone more conveniently and improve the
wireless charging
efficiency. The iPhone XS has been optimized for wireless charging technology, which is significantly faster than previous models such as iPhone X or iPhone 8. This is because the receiving module of iphonex uses all copper wire ultra thin coil, which has greatly increased the heat dissipation effect and charging speed, and made the overall performance of wireless charging more practical. It can improve the heat dissipation and charging speed during
wireless charging.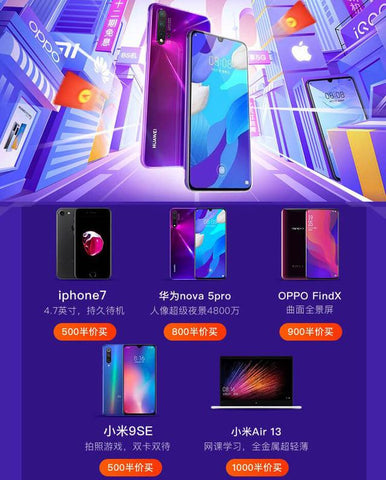 The design and matching of intelligent identification chip and more advanced charging technology make the
wireless charging
effect of the new iPhone series mobile phone no longer Shhh but actually enter the practical stage. My iPhone XS is currently close to 32 degrees at room temperature, and the direct wireless charge is less than 2.5 hours to return blood from 1% to full charge. The fastest charging is the first hour, can return more than 50% of blood, so you can greatly avoid the electricity anxiety. Meanwhile, the wireless charging method can protect the charging socket of the mobile phone, and also protect the battery life. Even if the phone is used for a long time, it can be bright and clean as new. It can also have a better price for selling and processing when changing the machine. When it comes to selling and buying iphnoe phones, I'm going to say by the way that the selection, sale, purchase and selection of used mobile phones are pitfalls for novices. We must find a reliable platform. My own purchase experience of iphnoex is to complete a series of old and new machine purchase processes on the platform of looking for beautiful machines. I feel that the transaction process of returning to business is very satisfying to me. Recently, 618 Eve, looking for beautiful machine to jointly transfer to launch 618 peak purchase of 28 hours! Half price of ten thousand mobile phones. All kinds of mobile phones have iPhone. I believe that it is still attractive for small partners who want to buy a machine.
iPhone 12 charger cable
In general, if you are an iPhone fan like me, would you like to play with all kinds of new phones? Or toss and toss all kinds of Apple accessories,
wireless charging
, fast charging technology, mobile phone matching, so as to me, choose more fun accessories, toss and toss to try it.