Jd.com releases 65W Gan charger sales list
Recently, Jingdong United
charging head
network released the 20wpd fast charging sales list, which revealed the top 10 items of Jingdong's sales in November for readers. This list won more than 7000 onlookers. This is also the first time since the release of iPhone 12 that JD has disclosed the market sales ranking of 20W PD fast charge, which is also the authoritative data for the industry to obtain the industry's popular products.
In addition to 20W PD fast charging, Gan charger is also a very popular category in Jingdong, especially 65W power, which has become the core of Gan fast charging. Charging head network has also written an article about "why do you want Amway to buy Multi Port USB PD fast charging?", After counting nearly 10 reasons why Gan is worth buying, many fans left a message saying that it was planted.
Apple Charger Cable
Gan fast charging hot, but also attracted many star endorsement, such as Lei Jun, Luo Yonghao, Li birthday and so on.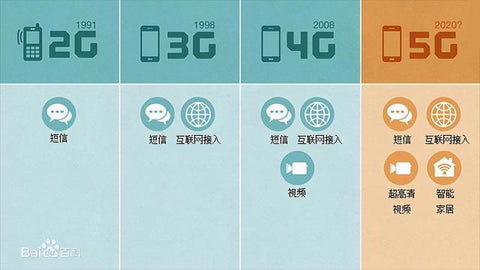 Remember the launch of Xiaomi at the beginning of the year? In addition to Xiaomi 10, Xiaomi 65W Gan charger is the most eye-catching! According to Lei Jun, this charger has the characteristics of small size, high efficiency, low heating, and supports the super fast charging of Xiaomi 10pro, giving full play to the advantages of GaN.
In recent years, the Gan market has been heating up. Xiaomi 65W Gan
charger
brought by Lei Jun has completely exploded the market. Major manufacturers are competing to release Gan products, and all kinds of flowers are blooming. There are many reasons behind this. On the one hand, it is the upgrading of charging technology in the pen market. Industry data show that in the charger market dominated by e-commerce customers, the Gan power device shipment will be about 3-4 million in 2019. With the further improvement of the penetration rate of mobile phones and laptops, the growth will be 5-6 times in 2020, with the total shipment of 15-20 million. The Gan device shipment is expected to reach 50 million in 2021. On the other hand, 5g business is approaching, which brings new challenges to the battery life and charging of mobile phones. At present, there is no major breakthrough in battery technology. When it comes to high-speed network, video games and other immersive applications, battery life has become a bottleneck restricting the use of mobile phones. At this time, the new gallium nitride technology solution of wired fast charging, which can make use of the fragmentation time to quickly replenish power, is highly valued and valued by the market, and now it has become one of the important selling points of mobile phones.
iPhone 12 charger
Consumer electronics, the two most important market developments, are both good for the development of Gan chargers. On the occasion of this industry, we can not miss it naturally. So JD United
charging head
network released the sales list of Gan chargers. It is necessary to note that the ranking data is from the sales data of Beijing East app11 in January, which is pure ranking and no advertising.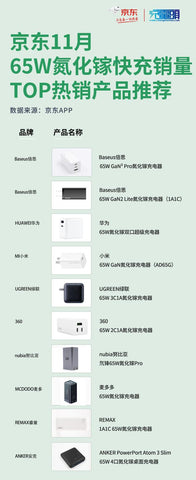 Since Apple cancelled the standard charger of mobile phone, millet and Samsung have followed up, and the cancellation of mobile phone standard
charger
has become the industry trend. This measure of mobile phone manufacturers has also promoted the development of the market of fast charging parts of Gan, and has become the mainstream. From the list of 65W sales volume of BGN, 9 of 10 products are multi port design, and only 65W Gan of Xiaomi is single port design.
Warm up
Question 1: what is Gan?
A: "Gan" is a new type of semiconductor material, which has the characteristics of large band gap width, high thermal conductivity, high temperature resistance, radiation resistance, acid alkali resistance, high strength and high hardness. It is widely used in new energy vehicles, rail transit, smart grid, semiconductor lighting and new generation mobile communication in the early stage, and is known as the third generation semiconductor material. With the technology breakthrough cost being controlled, Gan is widely used in consumer electronics and other fields, and charger is one of them. The charger with Gan components is characterized by high efficiency, low heating, large power but small volume.
Question 2: Why are few laptops standard with gallium nitride?
A: the main reason is the cost. The market of notebook computers is relatively stable, but the competition is also very fierce. The cost of a GA charger attached may increase. With the development of gallium nitride, the
charger
cost will be further reduced, and the era of gallium nitride attached to notebook will come slowly.
Question 3: how to think that many Gan chargers are called "universal charging in the new era of mobile phones"?
A: This is not unreasonable. The multi port Gan is usually plugged in more, and the power support is relatively large. With the appropriate wire rod, mobile phones, laptops, tablets, game machines, watches, bracelets and so on can be charged.
1. Baseus times Gan ² Pro Gan
charger
As the second generation 65W multi port Gan 2 Pro charger of Beisi, the appearance of the charger is designed by family ID. all the internal and external parts are redesigned. The compact volume is equipped with a new heat dissipation technology and bpsii charging technology, and the volume is further reduced.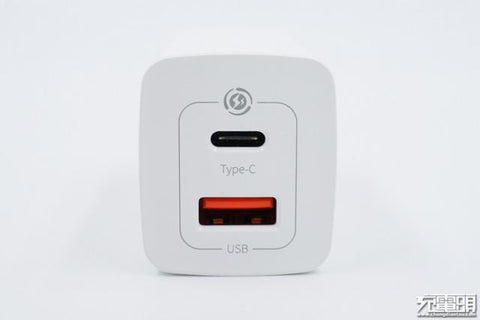 As the second generation 65W multi port Gan 2 Pro charger of Beisi, the appearance of the
charger
is designed by family ID. all the internal and external parts are redesigned. The compact volume is equipped with a new heat dissipation technology and bpsii charging technology, and the volume is further reduced.
Volume has also been upgraded, with the Triple Dimensions of the X gan2 Pro Gan 2
charger
70mm * 36mm * 32mm, reduced from 75mm to 70mm relative to the old version length and increased the power density to 0.80w/cm ³, It has reached the current mainstream level.
Fast charging protocol:
Usb-c1/c2:apple2.4a, qc2.0, qc3.0, qc4.0+, AFC, FCP, SCP, PE and pd3.0
Usb-a:apple2.4a, qc2.0, qc3.0, AFC, FCP, SCP and PE
PDO: 5V 3a, 9V 3a, 12V 3a, 15V 3a and 20V 3.25a five fixed voltage gears, and an additional set of PPS fast charging: 3.3-11v 5A is supported.
Third circumference: 70mm * 36mm * 32mm
Editor comments: with gallium nitride, chargers can also pro. Generally speaking, this is a very sincere upgrade work, family appearance, powerful performance, incompatibility, and small volume, which is enough to become my heart.
2. Baseus 65W gan2 Lite Gan 3
charger
(1a1c)
The charger is designed by family, with long square shape, and fillet transition treatment on four sides of waist. Compared with other family products, it is more round and smooth, and it is good to hold.
You can see that there is a usb-c and a usb-a two interfaces. The interface is surrounded by lines, and lightning signs indicate that fast charging is supported. It is worth mentioning that the work indicator of the 65W gan2 Pro charger of gobes has not appeared on this Lite. The choice of indicator light is very wise, and users who don't like it should be very interested in this design.
Fast charging protocol:
Usb-c: apple2.4a, Samsung 5v2a, qc2.0, qc3.0, qc4.0+, AFC, FCP, SCP, PE, and pd3.0 these fast charging protocols
Usb-a:apple2.4a, qc2.0, qc3.0, AFC, FCP, SCP and PE
Pdo:5v3a / 9v3a / 12v3a / 15v3a / 20v3.25a, including a set of pps:3.3-11v 5A
Third circumference: 63.74mm*35mm*30.47mm
Volume: about 67.97cm ³ Power density: about 0.95w/cm ³ Editorial comments: the fast charging design of the 65W gan2 Lite
charger
is simple, with two specifications of 1a1c and double C, and two classic colors in black and white. The body is relatively round and mellow. The
charger
adopts PC plastic shell, the surface of the body is matte and not easy to stain the fingerprint. Piano baking is used at the pin to make the whole body have a collision color design.
In general, the appearance of the 65W gan2 Lite charger inherits the family characteristics, has full use of materials and strong performance. It conducts differentiated competition for the subdivided users, which reflects a very refined product strategy.
3. Huawei 65W Gan dual port super charger (disassembly report)
Huawei 65W Gan dual port super fast charging charger is fully white and bright, and it is equipped with round transition treatment at the corner, which gives a lot of points to the appearance of the charger.
In terms of output interface configuration, it has a usb-c output port and a usb-a output port. Usb-a is a purple tongue. The back of the front arc corner is designed with straight face, which increases the identification. In the actual compatibility test, the fast charging support of the equipment is good, which is excellent for Huawei flagship equipment such as Huawei P40 pro, and all support the fast charging protocol; Thanks to the compatible pd3.0app home equipment charging performance is also good; In terms of multi port output, usb-c + usb-a output has a variety of charging modes to meet the needs of users.
The folding pin design is adopted. When out of the house, the pin can be stored to avoid scratching with luggage, which is convenient for the travel users.
Fast charging protocol:
USB-C:QC2.0、FCP、SCP、PD3.0
USB-A:QC2.0、FCP、SCP
Pdo:5v3a / 9v3a / 12v3a / 15v3a / 20v3a, including a set of pps:5.5-21v 3.00
Third circumference: 46.34mm*45.32mm*30.99mm
Volume: about 65.08cm ³ Power density: about 1 W / cm ³ Editorial comments: Overall, Huawei 65W 1a1c Gan charger has a remarkable performance in performance. It supports a wide range of fast charging protocols, especially Huawei's own equipment. It supports charging two devices including notebook at the same time, which is very suitable for users who are interested in China as the whole family barrel.