Is the original charger good? Qcy20w fast charging PD head: what's the difference between ordinary charging head and ordinary charging head?
When it comes to charging head, we are not unfamiliar with it, but the demand is very small. Why do you say that? The reason is that as long as you buy mobile phones and other digital products, you will normally get a charging head with the product, so the demand for charging head is very small. However, starting from the iPhone 12, charging heads are no longer given away. At this time, we need to buy charging heads by ourselves. Hundreds of original charging heads are easily available, which makes many consumers shy away. At this time, we have to choose a charging head with high cost performance and big brand. Taotao has been watching for a long time and decided to start with qcy20w fast charging PD head to see if it will overturn. Let's have a look with Taotao!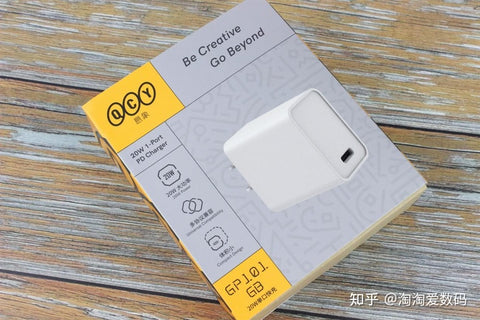 From the appearance point of view, the outer packaging design of qcy20w charging head is very novel. The main color of gray and yellow, the qcy brand logo in the lower left corner, some product selling points on the side, and a big product appearance in the middle, with a positive overall feeling, neat and orderly, and let consumers get the information they want to know. It's a very good design.
Qcy20w fast charging PD head is yellow on the side, three letters of qcy are printed in the three circles, and the design is the same on both sides, which gives consumers a strong brand impression and realizes brand promotion imperceptibly.
Qcy20wpd charging head is made of white color. Under the high bright surface process, it also adopts a strong PC fireproof shell, which can play a very good protective effect in preventing falling and falling. The flame retardant reaches UL94 V0 level, which is not only beautiful but also durable.
Small size is a big selling point of qcy. "Small square" is not only fast charging, but also 46.6g light weight, small and mini, which can be easily put into the pocket to accompany. It is a good partner for Taotao's business trip!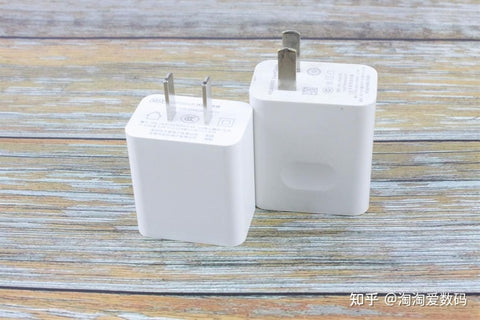 When the qcy20w fast charging PD head and Huawei 22.5w fast charging head are placed together, it can be seen that qcy is a little smaller, but although it is small in size, it can be configured in many ways" With the help of built-in power management chip, PD authentication protocol chip and synchronous rectifier chip, qcy fast charging PD head can easily realize fast charging without damaging the machine.
On the qcy20w fast charging PD head, you can see some basic data of the product. Low impedance pure copper nickel plated plug, so that you will not use for a long time and lead to wear. Under the premise of 3C authority certification, the use of high-precision hardware can effectively prevent overvoltage, short circuit, over-current and other problems, so that you can safely charge.
Since there is no charging wire for qcy quick charging head, Taotao has started two qcy3a charging wires, one is type-C to lightning, the other is type-C to type-c. Two fast charging cables can meet the charging cable requirements of apple and Android.
Wide range voltage is one of the advantages of qcy20w fast charging PD head. From 100-240V wide voltage, it is applicable to the power grid standards of different countries and regions. You don't have to worry about carrying different charging heads when traveling, which makes your business trip more convenient and safe.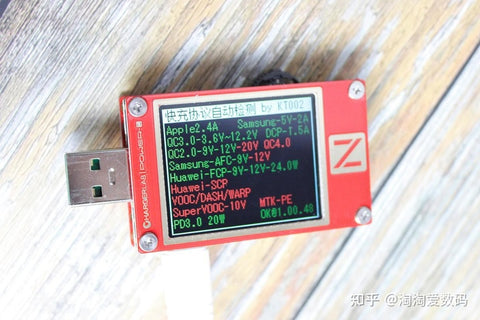 How much data can qcy20w fast charging PD head achieve? Taotao uses the industry-specific power-z to test, and finds that qcy20w fast charging PD head can be compatible with many fast charging modes, such as pd3.0 and qc3.0. It is found that 20W fast charging can be realized under pd3.0, which is the same as the 20W promoted by qcy20w fast charging PD head.
Taotao took Huawei mate10 (mate10 supports a maximum of 22.5w fast charging) for test, and found that Huawei mate10 fast charging mode is directly called out by qcy20w fast charging PD head. At the same time, when it is about to be fully charged, it starts trickle charging mode. This is qcy's battery protection, which makes the battery life longer!
Conclusion:
Qcy20w fast charging PD head, 20W fast charging, trickle charging, 3C certification, intelligent chip control, etc. are all equipped with a fast charging head at the civilian price of qcy. Although qcy is very good, Taotao thinks that the plug should be set to be foldable, which can not only reduce the volume of the product, but also increase the appearance. Taotao thinks that more consumers will like qcy20w fast charging PD head, don't you think?