Is the cancellation of chargers for some Huawei mobile phones due to environmental protection or chip shortage?
On April 16, Huawei began to launch some mobile phones without
charger and data cable
, including mate 40 pro, mate X2, nova8 and nova8 pro. Users who choose this version can reduce the price by 200 yuan on the original basis. AI Financial Society confirmed the news from Huawei terminal.
On April 17, the staff of Huawei authorized store in Longhu, Changying, Beijing, told AI financial agency that there is no such product for the time being. At present, there are chargers in the stores. It is not clear when the charger free model will be launched, and the specific need to wait for the company's unified notice. However, another mobile phone channel provider told AI financial news agency that the charger payment had been cancelled when the new model took the goods, and the policy had been implemented.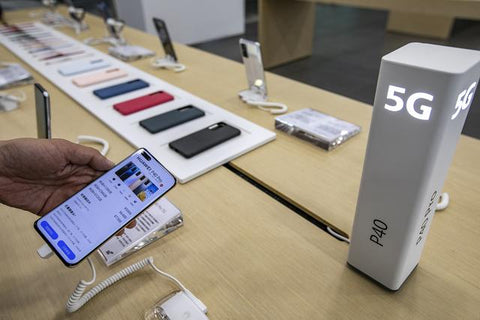 The mobile phone industry is "no
charge
r" and the Hukou stele is polarized
The cancellation of chargers started with apple phones.
In October 2020, Apple's first 5g mobile phone, the iPhone 12 series, was officially launched. At the press conference, apple pointed out that there are already 2 billion Apple
chargers
in the world, which can be reused completely. For the sake of environmental protection, it is not recommended to continue to put chargers in the standard configuration.
iPhone 12 charger cable
But Apple didn't offer consumers a version with a charger, and it didn't lower the price of the phone by reducing the charger. If consumers need to buy the official
charger
separately, they will need to spend an extra 149 yuan.
Under the influence of Apple's practice, domestic mobile phone manufacturers first followed up Xiaomi mobile phone. On December 28, 2020, in the new product launch of Xiaomi 11, Xiaomi also launched the "Standard Version" without
charger
and data cable. However, Xiaomi has chosen a compromise. In addition to the version without
charger
, there is also a 55W Gan charger "package version". The two versions are free to choose and the price is the same.
In response to questions from the outside world, Lei Jun, founder of Xiaomi technology, said: "I no longer have a standard
charger
. I had this wish five years ago. Everyone feels as if we are copying apple. I don't think it's easy to copy without a charger. In fact, this idea was initiated by me first.
Samsung in January this year's S21 conference, there is no standard charger in the box, but eventually said it would give it away. Soon after, Meizu adopted the activity of replacing the old charger with a new one.
After headphones, no charger has become the same choice of many manufacturers. However, some people in the industry said that new mobile phones are equipped with fast charging head, but not everyone will have new
chargers
. For example, the 20W
charger
equipped with apple 12 and the type-C to lightning fast charging line are not cheap. If you want to achieve the purpose of fast charging, you still need to buy it by yourself, which can not achieve the purpose of environmental protection.
The abolition of chargers will not convince all consumers. In November 2020, a consumer in Xi'an took apple to court, making it the first case in China to sue apple over the matter. Before that, Brazil's consumer protection foundation of Sao Paulo State sued apple for this reason and won the lawsuit, and the court fined Apple nearly $2 million.
Environmental protection or chip shortage?
Huawei's mobile phones didn't cancel the charger when they released new products, but did not cancel the charger for the models already released. When Apple cancelled the charger, Yu Chengdong joked about it at the press conference, saying that Huawei's mate 40 series will always come with a charger, and users don't need to buy it by themselves. Unexpectedly, after a few months, he took the initiative to fight face to face.
iPhone 12 charger cable
However, Huawei's price differentiation of different versions is not compulsory, but by reducing the sales price, consumers are encouraged to buy the
charger
free version.
Every company's starting point claims to be environmental protection, but a digital micro blog blogger has previously revealed that due to the shortage of charging IC chip supply, several Huawei mobile phones can not normally provide chargers, and it is expected that all models of the new version of Huawei Nova series will no longer have standard
chargers
.
Huawei's chip problem has been concerned by the outside world. As TSMC is unable to OEM Huawei's Kirin chips, and chip companies including Qualcomm and Samsung have not reached a cooperation agreement with Huawei, how long Huawei's mobile phones can still be supplied remains a mystery.
iPhone Charger Cable
According to AI financial news agency, mobile phone
charger
does contain control chip, but compared with the main chip of mobile phone, the technical threshold of this chip is not high, and there are many domestic suppliers. In other words, it is not difficult for Huawei to get the supply of such chips. However, Huawei did not respond positively to the supply of charger chips.
This article is originally produced by AI financial society, an account of financial world weekly. Please do not reprint it through any channel or platform without permission. Violators will be prosecuted.