Is Huawei smart glasses worth buying
The
glasses
adopt a minimalist design and smooth curve, without a button, an interface and an additional bulge, which smoothes the surface of the leg. The outside view is similar to that of ordinary
sunglasses
. The frame and lens can be replaced, and IP67 is waterproof, dustproof and splash resistant.
The electronic parts are hidden in the mirror legs, including batteries, chipsets, dual antennas, charging modules, loudspeakers, dual microphones, etc. the microphone supports beamforming, which can ensure clear voice quality even in noisy environment. The loudspeakers are designed with double half open, which can accurately locate and reduce sound leakage. It is said that it can provide studio level stereo experience.
Combined with Huawei mobile phone of Huawei emui 9.1 and its updated system,
smart glasses
can be transformed into smart voice assistant. By simply double clicking the leg of the mirror, it can complete the operations of answering and hanging up the phone, controlling the music playing, and waking up the voice assistant.
Huawei said it was the world's first device to support NFC Contactless charging, and designed a charging bag for it, in which
glasses
can be charged wirelessly.
Huawei eyewear
smart glasses
will be launched this summer, with a domestic price of 1999 yuan.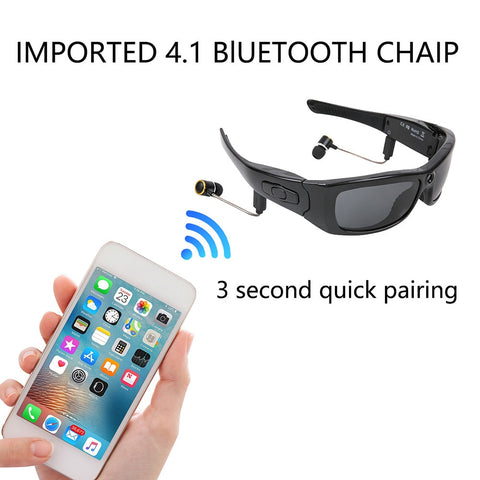 Huawei's
smart glasses
are just a conceptual product, and they don't really appear in the market. According to their publicity, they knew that there would be 5 megapixel cameras, gesture recognition, voice control and other functions, but now there are
smart glasses
that can realize these functions in China. One is seeu smart glasses, which has 8 megapixel, 720p video, It can continuously record video for 180 minutes, and has a super long standby time of 72 hours. The standby time is longer than that of Google
glasses
, and its weight is only half that of Google
glasses
. It can choose from
sunglasses
and myopia lenses. It has to be said that it is a real
smart glasses
. At present, it is on the home page of Suning crowdfunding. If you are interested, you can pay attention to it.
:
smart glasses,
first of all, the appearance should be enough to attract me, and then consider other intelligent functions. In this regard, the design principle of Huawei eyewear is consistent with my expectation. It does not make the
glasses
look bulky or difficult to wear because it needs to add some intelligent functions. From the appearance point of view, Huawei eyewear is a GM
sunglasses
. The texture and appearance are very eye-catching, so people can't help wearing them at a glance.
Huawei and gentle monster have created a variety of shapes for glasses. I have the new smart her 01 in spring and summer of 2020. This is a square over size flatba sunglasses, cat's eye shaped frame, mirror ends inlaid with bullet shaped decorative nails, it looks calm and fashionable.
Compared with ordinary
glasses
, the biggest difference in the design of Huawei eyewear lies in the leg. Huawei places the Bluetooth system, microphone array, speaker system, battery pack and other complex components inside the
glasses
legs, while the glasses body does not have any interfaces and buttons, which retains the overall simplicity and beauty of the
glasses
to the greatest extent. Even so, it still keeps the legs thin. The thinnest part of the Huawei eyewear legs is only 4mm, which is very harmonious to wear.