Is Apple's data cable so bad to cheat money?
The new iPhone 12 has been called "God intelligence tax" by netizens.
The new mobile phone not only didn't shine, but also came back to the pre liberation overnight. Looking at the appearance of the iPhone 4, jobs sat up and hammered the wall. If you want to say that you're going all the way, you don't have to. It's the first 5g mobile phone made by apple, and it's going to go down in history.
But this mobile phone mobile phone is not only make complaints about 5G, but also "HUAWEI play left", and because "buy mobile phone not to send charging head" was sped out by the Internet users.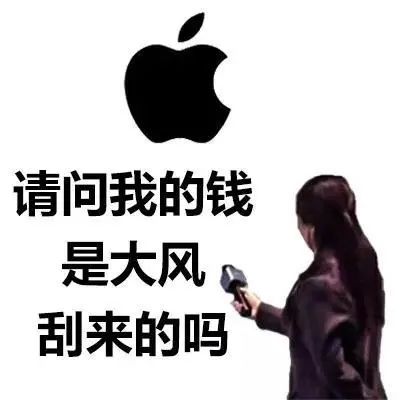 In other words, even if you buy the most expensive iPhone 12 Pro max (512g), which costs nearly 12000 yuan, you won't have chargers and headphones.
To this end, Apple has given a high sounding reason: we should be environmentally friendly.
I don't know if it's environmental friendly. Anyway, looking at the original usb-c charger on Apple's official website, Jiajia has already begun to look forward to "Thirteen fragrance".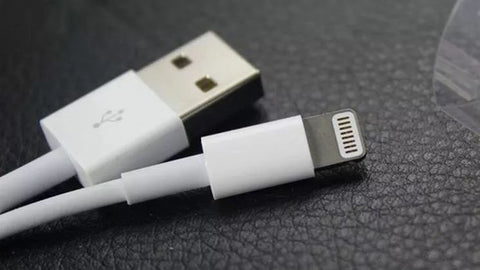 The headset is the most important thing for apple to make complaints about, rather than charging heads and headphones, but those data cables that break the surface.
Why is apple data cable so easy to break
In the eyes of many Apple fans, Apple's products are easy to use, easy to use and fashionable in design. Whether it's the new middle class in the city or the brave migrant workers, they bring out super face.
But supporters of domestic computers think that no matter how powerful apple is, it can't make a good data cable, which is quite different from the Android of Huaqiangbei!
Indeed, Apple's data cable, the shortest board in all products, is notoriously easy to break. Jiajia had an iPad used to cover instant noodles before. It didn't take long for the data cable to break. Later, the cable was exposed directly. In the end, one of the thin wires was broken!
Apple's data cable is so easy to break, is it forcing consumers to pay? On Apple's official website, the price of a data cable is 145 yuan. Even if a person and a mobile phone only break one data cable a year, they can support more than half of the programmers in Silicon Valley.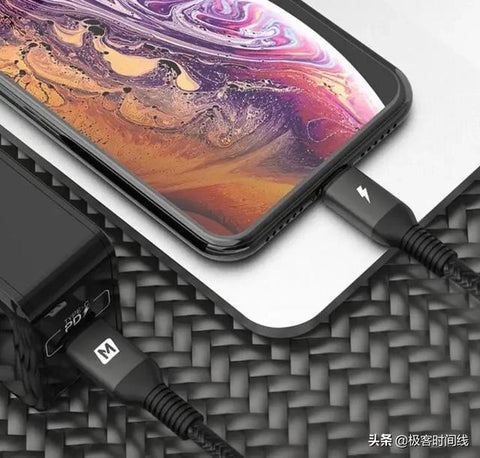 However, after Jiajia's hard work, she found that she was still too dark. With such a little wool, she might not care to collect apples. The data cable is easy to peel, which seems to be a difficult technical problem to solve
Environment friendly TPE material, more easily damaged
Like other data cables, apple data cable is composed of two layers, the inner layer is conductive core, generally copper, aluminum and other metal wires, and the outer layer is insulation protection material.
The core of the inner layer is similar. The key point is the material of the outer layer. There is a lot of knowledge in it. At present, most of the data cables used in the market, the outer insulation material is PVC, popularly speaking, PVC. The advantages of this material are corrosion resistance, flame retardant, anti kink and steam sterilization! Be patient! cost performance! Lu Xun once said that money is like water in a sponge. There is always squeeze. Chinese people who are used to picking up bargains have no resistance to things with high cost performance. Therefore, in the vast land of China, PVC data cable is the absolute king for quite a long time.
However, the disadvantage of PVC data cable is that in order to ensure the performance of the product, many elements harmful to human body and environment are added to the material.
Some people may want to say, what's the point? Playing with mobile phones and radiation? Can the damage of data cables be greater than that of mobile phones? In fact, long-term exposure to PVC will increase the risk of miscarriage for girls, and affect the quality of sperm for boys. After listening to this, is it a frown and a tight chrysanthemum? Don't think it's just an organization similar to zuanwen college. It's an influential non-governmental transnational organization! They protest that Apple products contain harmful PVC materials and brominated flame retardants, but Apple has embarked on a long road to find alternative materials.
At the end of 2013, apple finally found an alternative material for the data cable, namely TPE (thermoplastic elastomer). This material is more environmentally friendly and healthier. It is widely used in yoga mats, sole, water pipes and other items, and the problem of environmental protection has finally been solved. However, for users, the tragedy of data cable begins
Because although TPE materials are environmentally friendly, they are more likely to wear, bend and break skin. For the same money, the things they buy are worse. They are all migrant workers. Who can stand it!
The metal contact is exposed and easy to be oxidized and blackened
In addition to the use of environmentally friendly but more easily damaged TPE materials, apple data cable is easy to break the skin, there is another reason is oxidation black.
When charging a mobile phone, we think that the connection between the data cable connector and the charging interface of the mobile phone is very close. In fact, there is a gap between them. The excess current will enter the lightning connector through the gap, causing the eight metal connection bits to jump, making one or more of the metal heads black due to electric erosion.
In addition, the exposed contact material is copper. Under the condition of high temperature and humidity, copper will slowly oxidize and turn into green "copper rust". Under the condition of high voltage and high current, copper will turn into black copper oxide.
That is to say, exposed metal contacts are easy to cause oxidation and blackening, and oxidation and blackening accelerate the peeling off of the skin. In addition, we often plug and unplug when charging, so it is normal for us to peel off when there is too much friction.
The surface of the data cable falls off, the production materials need to be taken care of, the oxidation blackening needs to be taken care of, and our daily improper use also needs to be taken care of.
For example, when we are charging, we always like to pull one end of the cable and pull it off the mobile phone;
For another example, when the mobile phone charging line is not in use, we just throw it aside, and we don't care about bending or knotting, and so on.