IPhone and apple mobile phone quick charger purchase recommendation
This article is enough as a direct purchase suggestion for iPhone 8 and later models of PD fast charging. If you want to have a comprehensive understanding of iPhone PD fast
charging
, please move to: Apple's PD fast charging strategy (continuous update)
1. One step in place, willing to pursue the use of exquisite and happy:
Only for iPhone: anker20w nano CHARGER + Anker pull c2l cable: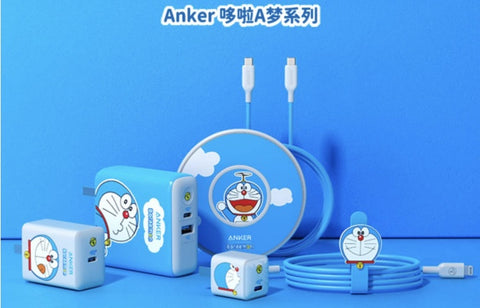 Or the combination of Anker's 20W nano PD charging head and ordinary CTOL data line.
In addition to the iPhone, I also want to charge the iPad pro or iPad air: Anker 30W Gan compact charging head;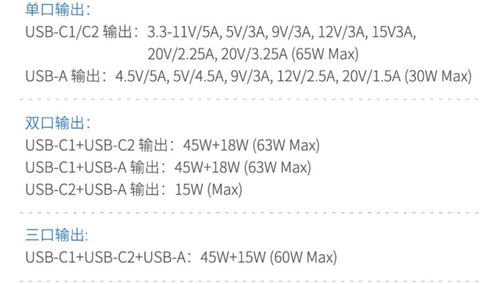 If you like Doraemon, you can consider the official cooperation between Anker and Doraemon to charge the family photo. It's really Kawaii.
Frequently go to a coffee shop or library and charge your computer, mobile phone and pad at the same time (65W)
Lvlian 65W dual C port: single port 65W output; double port blind plug, support 45W + 20W, plug foldable
Zenture 65W Gan charging head, compact, good heat control, two C ports, one a port;
100W flash level, three C ports, one a port, reasonable power distribution, short time can also reach 115W, support international replaceable pin, go abroad or travel, Multi C port power recommendation, at the same time, three C ports can output 65W, 30W and 24W (Apple computer, iPad pro and iPhone 12 are full fast charge): the power supply of 100W flash level, three C ports and one a port can output 65W, 30W and 24W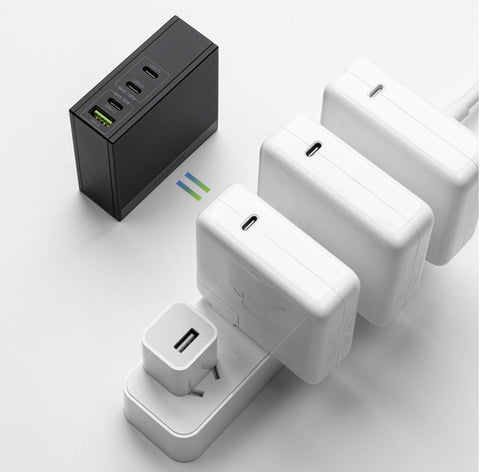 Want a two in one solution of PD fast
charging
head and power bank: Anker's super charging third generation, 10000 Ma, one a port and one C port, it's a good choice to go out without a computer;
A fast charging one is also needed in the car. It is recommended that Apple's own son Belkin's cigarette lighter switch can only reach 18W at most. In fact, the charging effect is similar to 20W. The first one is a single port set (CHARGER + fast charging line), and the second one is a dual C-Port one, which does not have a fast
charging
line. The second link is also used in the past There is a C port and a a port
2. The pursuit of cost-effective, but must be safe and stable:
It's just a solution for iPhone: buy the one with activity;
Frequently go to a coffee shop or library and charge your mobile phone, pad or computer at the same time
Aukey can also be considered for the two C ports. This brand has done a good job in Europe, and then returns to the domestic market. It has the same positioning as Anker, but its popularity in China is far less than Anker.
Two C ports. Beisi, which has a large domestic shipment volume, also uses Gan technology. It is compact and supports blind insertion.
Weight and size: 110g, 35mm * 30MM * 80mm
Beisijia also has two C ports and one a port, but the overall cooling control is general.
Want to PD fast charging head and power bank two in one solution: purple rice, a port a, a port C.
C port to lightning MFI certification data line selection:
Braid (preferred, strong, dirt resistant)
(Anker, this is the second generation. It's 20 yuan less than the third generation. It's strong enough.)
Ordinary thread (like white, not resistant to dirt, no strong braided thread)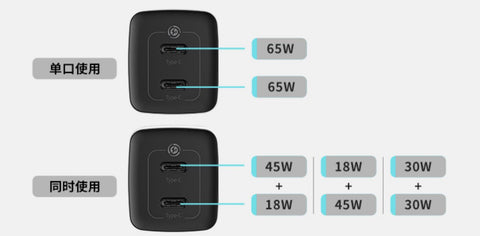 I've chosen a few that can't be replaced for more than 18 months, but it's OK to use them normally for two or three years.
The above-mentioned momis will only be replaced for 24 months, and the rest for 18 months.