IPhone 12 doesn't have a charger? Don't rush to buy a charger
Let's talk about a few phenomena first
IPhone 8 and later iPhone models support fast charging. If you want to charge these iPhones quickly, you need a usb-c to lightning cable, and use a charger that supports USB PD protocol (18W or higher is recommended).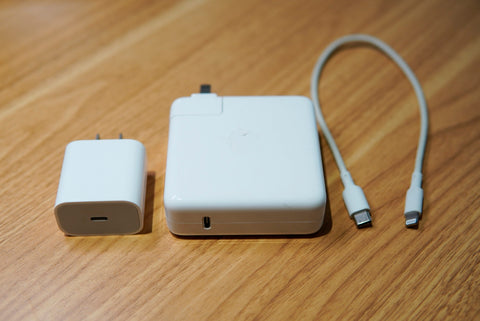 Left: iPad 20W charger, middle: MBP 87W charger, right: c2l fast charging line
two ⃣ ️

In order to reduce more carbon emissions, Apple will no longer include lightning connector, earpods headset and charger for all iPhones on sale from October 2020.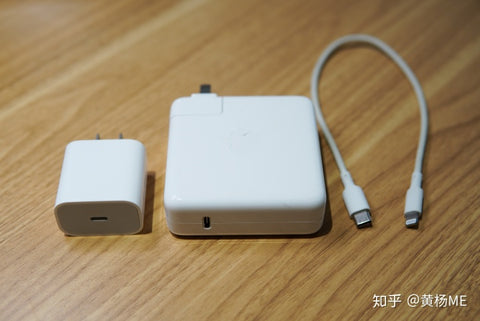 In other words, not only the iPhone 12 series, but also the iPhone 11, iPhone XR and iPhone Se on the official website have cancelled the 5W charger and earpods headset. The original usb-a to lightning cable is replaced by c2l (usb-c to lightning) cable supporting fast charging.
Apple 5W charger, also known as apple Wufu Yian, is priced at ¥ 145 on its official website.
Apple's new 20W charger for iPhone 12 is also priced at ¥ 149 on its official website.
The official price of Apple's previous 18W charger (the one with iPad pro and iPhone 11 Pro) is ¥ 243.


Let's taste it carefully.


Now I bought a new iPhone without a charger. Do you want to buy one? Don't worry. Keep looking.
Charging the iPhone with a Mac or iPad charger? OK
If you have a Mac laptop charger (13 inch, 15 inch or 16 inch), or an iPad Pro 18W charger with a usb-c port, you can charge the iPhone quickly.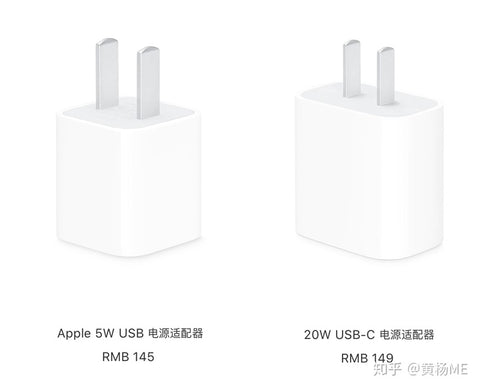 By the way, the new iPad 2020 and iPad air are equipped with 20W chargers. If you have already bought one, you can also charge the iPhone directly.
You can also plug the iPhone into the lightning 3 port of the MAC laptop through the c2l cable, and you can also charge the iPhone with a power of 15W.
The iPad pro's usb-c port can also charge the iPhone directly, with a power of 15W.
Will 29w, 30W, 61W, 87W, 96w PD chargers break the iPhone?
can't. can't. can't.
Apple is fast charging with the USB PD protocol. The charger supporting PD protocol will advanced a series of communication and communication when charging the device, then adjust to the voltage and current suitable for the device.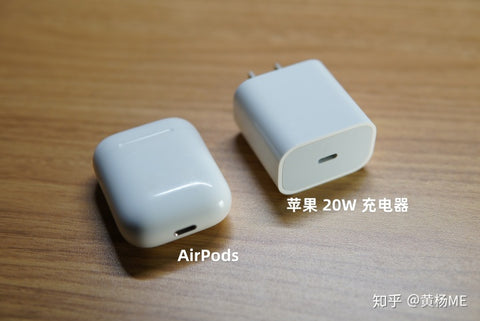 You can think of the charging adapter as a car. The car can run to 200 km / h, but it doesn't mean that you have to drive to 200 km / h when you are on the road. The driver will adjust the car's speed according to the road conditions.


Therefore, as long as it is a regular USB PD charger, with c2l cable, you can safely charge the iPhone 8 and later iPhones quickly.
MacBook Pro 87W charger
In addition, the chargers of some Android phones and SLR cameras are also based on PD protocol, which can also quickly charge the iPhone.
In fact, as long as the device is compatible with the PD fast charging protocol, it can probably use Apple's PD charger to charge them, such as MAC Notebook Charger to charge switch, PD power bank, etc.
Recommend some chargers
If you really can't find a PD charger at home, or the existing PD charger isn't enough for iPhone. In addition to Apple's official 20W charger (¥ 149), there are many third-party PD chargers to choose from.
Anker nano 20W PD charger (¥ 79)
Recently, this charger appears frequently in my field of vision. It's about the same size as Apple's 5W charger and weighs only 30.2G. Support apple2.4a, qc2.0, qc3.0, pd3.0 fast charging protocol.
Jsaux 20W (price unknown)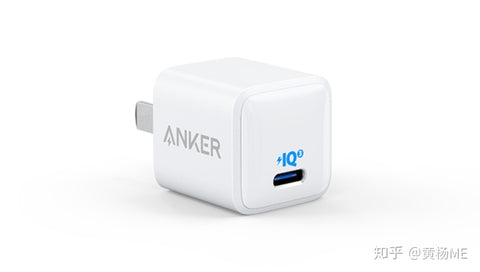 Jsaux 20W uses the same chip of Apple device (power integrations), so its stability and reliability are not obvious. The weight is 36.6g. The feature of this charger is that it supports foldable pins, so it's very convenient to put it in the bag when you go out.

I bought this 1a1c charger earlier. It weighs 64.1g. The C port supports PD fast charging. The maximum power of a single port is 30W. It can charge iPhone, iPad or even macbook pro (a bit slow, but it can charge). Port a can be used to charge Apple watch and other devices. Dual port output at the same time, suitable for business travel.

Share your personal opinion


Apple's cancellation of the iPhone's 5W charger and its standard c2l fast charging line is the end of the iPhone's five blessing and one safety era.


If you don't have an iPhone under iPhone 8, throw away the five blessings and one safety. Now the third-party reliable PD charger and c2l cable are not expensive. It's right to choose PD protocol above 20W for charger.


As my friends know, I am a supporter of usb-c and PD fast charging. The iPhone's charging cable has been replaced with a c2l. The 5W Apple charger at home has never been taken apart, and the iPhone is charged by MAC, iPad or any PD charging port on hand.


This time, the iPhone launched a 15W MagSafe wireless charger, which automatically aims at magnetic absorption. We can also see Apple's ambition for wireless in the future. It seems that cell phones without holes are not far away.