IPhone 12 doesn't come with a charger? Five wireless chargers help you
We are tired of hearing about whether the new iPhone is equipped with a charger. So we need to solve this problem once and for all today. Dare to say that this sentence comes from Xiaobian's brainstorm today: how can we not need a charger?
Wireless charging!
Looking at the
wireless charger
on the desk, I found that I haven't used the
charger head
or cable for a long time. Good things to share with you, so today let's talk about several
wireless chargers
evaluated by the charging head network.
Do akavo love it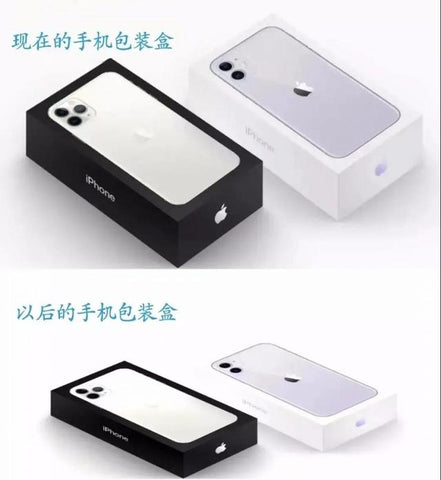 Akavo aifukaiwu is a high-end hardware brand of aifuke technology. With the critical judgment of evaluation, we will create the performance limit products. Critical evaluation, ideal performance.
Aifukaiwu W1
wireless charger
, reference price: 99 yuan
This is a horizontal
wireless charger
. The top surface is composed of gray, red and black "color block" rings, emitting a full "vinyl record" atmosphere. The shell is made of plastic. It also supports apple 7.5W
wireless fast charging
, Samsung 10W
wireless fast charging
and other
wireless fast charging
protocols.
There are many small concave convex rings in the outer ring area of the top surface of the
wireless charger
, just like the "stripe" of the vinyl record, which brings a good hand feel. In addition, it can bring a variety of visual feelings under different light angles. The red ring is made of soft rubber with strong anti-skid property. There are embossed words "akavo W1" and "fast
wireless charger
" on the top, which means: Kaiwu W1 fast wireless charger.
The function of the relief not only brings the beautiful effect for the wireless charger, but also plays the role of anti-skid support. When charging some mobile phones with protruding cameras (such as iPhone XS), it can keep the mobile phone in a stable state. In addition, there is a gap between the mobile phone and the wireless charging and output panel, which is beneficial to the circulation of air and has better heat dissipation effect.
Editor's comment: Ai Fu W1
wireless charger
adopts the retro appearance of "vinyl record", which really makes people shine. This seems to make Xiao Bian think of "Night Shanghai" which was constantly rotating in old Shanghai in the 1940s and 1950s.
Wireless chargers
put a lot of effort into many details. The circle of relief characters in the middle of the top surface is not only beautiful, but also plays a supporting role, and creates an air circulation environment, killing three birds with one stone.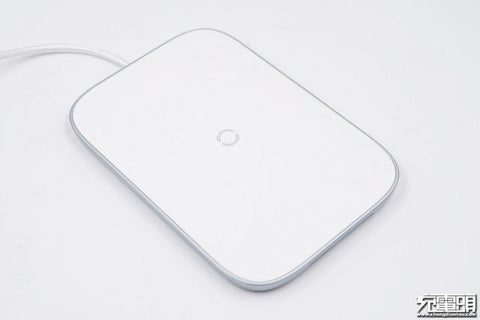 Baseus Beisi
Base on user is the original intention of baseus. It aims to continuously explore the different use scenarios of consumers in intelligent terminals, and provide consumers with product choices through simple and practical original design.
Beisi ribs
wireless charger
, reference price: 99 yuan
Beisi spareribs
wireless charger
can be used as a horizontal wireless charger alone, with a whole plastic panel on the front and silica gel embedded in the middle, which plays a role of anti-skid and ensures the stability of the equipment during operation. The spare ribs wireless charging adopts the customized pure copper coil, and the emission area of the wireless charging increases by 35%.
In addition to the traditional horizontal charging mode, this wireless charging can also be changed into a vertical state after it is equipped with an aluminum alloy bracket. The mobile phone can be placed horizontally or vertically, which is convenient for users to brush micro blog or watch TV dramas while charging the mobile phone.
In addition to being compatible with Apple's 7.5W fast charging protocol, this
wireless charging
device can also charge Huawei, Xiaomi, Samsung and other mobile phones wirelessly. The charging power of Xiaomi 9 reaches 14.41w, Samsung S10 + 11.03w, and Huawei mate20pro 11.83w. With its own vertical bracket, horizontal charging can watch drama, and vertical charging can brush micro blog and small video, freeing users' hands.
Editor's comment: as far as the current
wireless charging
market is concerned, the price of
wireless chargers
on the market is generally on the high side, and the price of vertical wireless chargers is higher than that of horizontal wireless chargers. In terms of product compatibility, this wireless charger made by Beisi is very good, and the product price is also very close to users. It can be said that this wireless charger is a good choice for Android users and Apple users.
Huawei
iPhone 12 charger cable
Huawei is the world's leading provider of ICT (information and communication) infrastructure and intelligent terminals. It is committed to bringing the digital world into every person, every family and every organization, and building an intelligent world of interconnection of all things.
Huawei 27W super fast charging Wireless charger, reference price: 199 yuan
The whole product adopts simple design style, exquisite and compact, cross silicone anti-skid design. Surface fabric weaving technology, to achieve the balance of air permeability and light transmittance.
The overall shape is bowl shaped, and the four walls are full of heat dissipation holes. The product adopts independent C-type three-dimensional air duct design, and has stronger heat dissipation capacity. The official website page claims that the heat dissipation capacity is increased by 30%. Built in intelligent silent fan, intelligent switching super silent mode at night, accompany you to sleep.
The interface adopts embedded design, and the charging line looks more beautiful. The LED indicator is located on one side. When it is powered on and output, the light source is white. The input interface is located on the opposite side, and the type is positive and negative pluggable usb-c. It supports ordinary 5W, apple 7.5W, Samsung 10W and Huawei 27W super wireless fast charging.
Editor's comment: Huawei's 27W super fast charging Wireless charger adopts the traditional disc design as a whole, which will not cause aesthetic exclusion for most people; The top surface of the wireless charger shell is made of fabric woven material, which can bring comfortable handle and achieve the balance of air permeability and light transmittance. Simple design style, delicate and compact, cross silicone anti-skid design is also very user-friendly.
Mi Xiaomi
Xiaomi's mission is to always insist on making good products with "moving people's hearts and good prices", so that everyone in the world can enjoy the beautiful life brought by science and technology.
Millet vertical wireless charger (general fast charging 20W), reference price: 99 yuan
iPhone 12 charger cable
The product adopts the structural design of rectangular panel and circular base, with simple and stable overall style. There is a logo of Wireless Flash charging on the front.
Double coil design, horizontal and vertical placement, while filling and playing. With vertical structure and double coil design, the mobile phone can be placed horizontally and vertically when charging. Vertical charging is convenient for face unlocking, micro blogging and circle of friends; Charging horizontally is convenient for watching movies and playing games. Charging while playing is more convenient.
Usb-c interface, positive and negative available, plug and unplug at will. This wireless charging device supports up to 20W wireless charging for Xiaomi 9 and above models, and is also compatible with other Qi wireless charging devices. It is very suitable for iPhone users who use Xiaomi as a standby machine.
Editor's summary: the unique vertical design of Xiaomi 20W vertical wireless charger meets the need of playing while wireless charging, and rejects the embarrassment of traditional lying down wireless charging. Moreover, its mobile phone is less than 100 yuan, which brings a new experience of wireless charging that can play with a shell. The effect of 20W high-efficiency charging is the highlight that other wireless chargers can't match.
ZMI Purple Rice
ZMi is dedicated to the R & D and manufacturing of intelligent machine accessories and intelligent hardware. We insist on innovative product design. Our products are not only loved by customers, but also recognized by professional platforms. Many products have won red dot, red star, if, idea and other domestic and foreign design awards.
ZMi purple rice wireless charger, reference price: 69 yuan
The main body of Zimi wireless charger is black tone. The panel is made of black lens 2.5D glass with high hardness and scratch resistance. In the middle of the panel is the "zMi" logo of Zimi.
It can be seen that the edge of the glass panel is polished with 2.5D arc edge, and the base is made of integrated aluminum CNC, then anodized and sandblasted, so that the panel fits perfectly with the base.
The diameter of the charging board is 89mm and the height is 7.1mm. In terms of input, the new usb-c is selected as the input interface. Compared with the micro USB, the usb-c base supports blind plug-in, which is more convenient to use. Moreover, the flagship mobile phones basically use usb-c as the input interface, which is more universal. This wireless charger supports Apple's 7.5W wireless fast charger.
Editor's comment: zMi purple rice wireless charger is made of 2.5D glass panel and integrated aluminum CNC base, usb-c input interface supports fast wireless charging, and package version randomly distributes a qc3.0 charger and wire. The workmanship is worth recommending.
Summary of charging head network
According to experts, there will be three main forms of battery charging in the future: visual charging, intelligent charging and wireless charging. Wireless charging breaks the way that power transmission can only rely on direct contact transmission of wires, which belongs to non-contact transmission and can avoid all kinds of problems that may be caused by contact power transmission. It can be said that wireless charging is both practical and safe, or the future trend.
Before the release of iPhone 12, we launched a series of articles aimed at solving the charging problem of friends, so that you can charge without worry. The chargers we talked about today are unique in shape, multi-purpose and attractive in price, as well as those produced by various mobile phone manufacturers. In a word, they are never repeated. I hope that after reading our article, you can choose the device that suits you and you also like.