IPhone 12 charged without charger, stingy or marketing change?
When Apple released the iPhone 12 last year, in the name of "lightening the burden of the earth and advocating environmental protection", it decided not to have a standard charger since the iPhone 12, which caused dissatisfaction from consumers around the world. Mr. Yang, a consumer in mainland China, found that if he didn't buy another accessory, he would not be able to use the iPhone 12 normally. So he filed a lawsuit against Apple electronic products trading (Beijing) Co., Ltd. (hereinafter referred to as apple). He said the lawsuit was not only for himself, It can also be regarded as putting forward two requirements for the "fruit powder" of all iPhone 12 users: one is to "replace the usb-c to lightning cable with the usb-a to lightning cable free of charge"; The second is to "provide a charger matching with usb-a to lightning cable".
Public information shows that in recent years, Apple products in the situation of declining market and sales volume, it seems that it is difficult to reverse the situation of Apple's overall revenue decline. Industry insiders pointed out that Apple's measures to reduce the allocation of charging head will not exclude the use of environmental protection name, constantly reduce accessories, to achieve the purpose of cost control, so as to use consumers' sensitivity to price and enhance the competitive advantage of enterprises. And also try to avoid more legal risks in the industry rules, it is a thoughtful marketing reform.
It is worth noting that Samsung and millet, who have questioned Apple's move to reduce the allocation of charging heads, have also become imitators and followers, and it seems that mobile phones without charging heads will become new rules for industry configuration. But how long can sales continue to rise in the voice of doubt? To sue for a charging head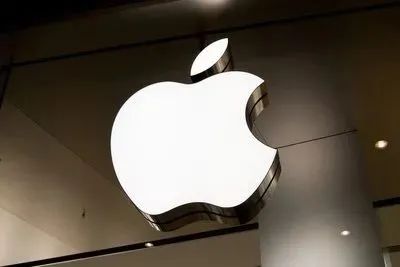 According to several media reports: on November 3, 2020, Mr. Yang of Xi'an ordered a 512gb blue national version of iPhone 12 pro on Apple official website. After receiving the phone, he found that the accessories in the mobile phone package only have charging lines and no chargers attached. At the same time, the charging cable presented in the package is usb-c interface, which can be used normally after usb-c is changed to usb-a.
Mr. Yang found that the cheapest 20W usb-c charger on Apple's official website was priced at 149 yuan, which means that he needs to pay for extra purchase.
Mr Yang said he had used more than 10 Apple devices before and after. This method of buying mobile phones without charger has not been seen in other mobile phone brands, "this is like selling an electric rice cooker but not giving the inner bladder."
Mr Yang pointed out that when the 3.5mm headphone interface was cancelled by the iPhone 7, the adapter was attached. Now, the power adapter is removed directly in the name of "environmental protection". Even the adapter is not suitable for the connector, and the experience of the fee taker is not considered at all.
He believes that the iPhone 12 connector was not used before by apple, which has resulted in the purchase of the iPhone 12 users of the old charging head and new adapter, there will always be one to abandon. The new connection line has fast charging technology, so most users will choose to abandon the use of the old charger, and the old charger thrown itself is electronic waste. Apple takes this to talk about environmental protection root is "pseudo proposition".
Mr Yang was very dissatisfied with the above-mentioned business behavior of apple and decided to take legal weapons to defend his legitimate rights as a consumer.
On November 26, 2020, Mr. Yang sued apple to the court, and mentioned two appeals in the indictment: 1. request the court to order apple to replace the usb-c to lightning connection cable for free without charge; 2. request the court to order apple to provide charger matching usb-a lightning connection cable.
In recent years, Apple has been sued by consumers in many countries, according to Dabai financial observation.
The Procon SP, Brazil, has proposed that consumers' expectations for new iPhones are not only better performance, but also the need for users to have higher power, faster charging and safer use when they choose to pay for updates. It is clear that iPhone 12, which has incorporated 20W of fast charging power into the product site, does not provide an essential part of enjoying it, which is clearly wrong.
And apple has not proven that using an old charger will affect the safety of the charging process. Even more, it is not guaranteed that the user has used a third-party charger to charge the phone, and will Apple refuse warranty or repair by this way.
In a lawsuit against Procon SP, the Sao Paulo state court in Brazil ruled that apple must have accessories, or chargers, in the new iPhone apple sells, or face high fines.
The iPhone 12, which is also sold in France, is equipped with headphones. France in 2003 stipulated that for the health of users, all mobile phones sold in France must be equipped with headphones. Because the French think that users don't have to close their phones to their ears when using headphones to avoid exposure to electromagnetic radiation.
Mr. Yang has been asked to provide Apple Corp with a lawsuit for iPhone 12 adapter charger, and is known as "the first Chinese mainland announcement". Netizens wait for the verdict, online fight "saliva war".
"I told you that you don't have a charger. You can't use it. Who is asking you to buy it?"" No charger, and no more money. "" Selling mobile phones without charger is like restaurants don't provide chopsticks to customers, and they can't be used normally. "" How can this lawsuit make no sense? Apple, as a large multinational company, occupies a monopoly position to some extent, unilaterally forces no charger, and is it inconsistent with the current market rules. Is it suspected of using technology to monopolize the market
━ ━ ━ ━ ━
Is it less equipped or environmentally friendly?
Daibai finance observed that Apple responded to consumer questions about the lack of headphones and chargers when the iPhone 12 was on the shelf.
According to delans, vice president of iPhone product line marketing, iPhone has many new features to attract consumers to buy, which is also appropriate. It is an objective fact that there are many chargers and headphones piled up in the user's home. Apple doesn't have headphones and chargers, it's for environmental reasons.
Consumers also make complaints about the fact that the new iPhone11 doesn't send headset or charger, so Apple Corp is being too "stingy" by many netizens. But Apple has also given the reason for environmental protection and is investing in two of the world's largest onshore wind turbines to push forward the goal of full carbon neutralization by 2030.
Although Apple said at the iPhone 12 conference that there are 700million lightning headphones and 2billion Apple power adapters worldwide, which indicates that most people already have these two accessories, Apple's response to the event that no headphones and chargers are still misunderstood by network friends, as well as the ridicule and irony from Samsung and millet.
However, it is worth noting that Samsung will cancel the charger in Brazil, and millet is also becoming the first mobile phone manufacturer in China to cancel the standard charger.
The three companies will not be worthy of giving chargers, all pointing to "for environmental protection.". Apple said cancelling the charger would reduce carbon emissions by more than two million tonnes a year, equivalent to a reduction of 450000 cars per year from the road.
For mobile phone manufacturers to use environmental protection to reduce the allocation as a reason, consumers do not buy: business does not deserve charger, users can "use love to charge"? It doesn't take another cost to buy a charger, it's not the same with carbon emissions? Xiaomi 11 is the flagship, fast charging at least 55W. The manufacturer does not have charger, and consumers also have to buy fast charging head, which not only costs an extra money, but also causes waste of secondary packaging.
Consumers point out that among mobile phone products and accessories, the most likely environmental pollution is the mobile phone itself. If the mobile phone manufacturer wants to fulfill the social responsibility of environmental protection, it is reasonable to reduce the frequency of mobile phone renewal iteration, and do well in recycling and harmless treatment of old mobile phones. But it is obviously unrealistic and does not conform to the market logic of capital profit seeking.
Industry insiders pointed out that from the technical level, the current mobile phone charger is not so simple as a plug, it is actually an important part of the fast charging protocol. At present, the fast charging protocol used by various brands of mobile phones is not the same and incompatible with each other. At present, the fast charging function claimed by the advertising of each brand of mobile phone is realized on the premise that the mobile phone, charging line and charger support or compatible with the fast charging protocol used by the mobile phone brand.
After the mobile phone manufacturer cancels the random attached charger, the consumer may not choose the charger which is original or compatible with the brand fast charging protocol due to the price, so the fast charging function cannot be realized. From this point of view, the cancellation of random attached charger will result in the exaggeration of "fast charging" or false publicity of mobile phone.
━ ━ ━ ━ ━
Potential safety risks in the reduction
Liangzhenpeng, a senior industry economic observer and analyst in home appliance /it industry, stressed that Apple mobile phone has strict requirements for battery charging power. Charging with non original charger may seriously damage cell phone battery and reduce battery life. Charging with a non original charger may prompt "this cable or accessory has not been certified, so it may not work reliably with this iPhone". The iPhone may not be able to charge or connect to the computer normally.
The service life of Apple mobile phone is much higher than that of domestic mobile phone. The service life of domestic mobile phone is 2-3 years, and the service life of Apple mobile phone will be between 4 and 5 years. The higher the charging frequency, the shorter the service life of the cell phone battery.
At present, there are many inferior chargers on the market, even the "Shanzhai version" Apple chargers. The circuit design of these chargers is not up to standard. In order to reduce the cost, there is no voltage stabilizing protection measures, which leads to unstable output current and voltage, and there is no protection line. There are some safety risks, even the possibility of explosion and fire in the charging process of mobile phones.
Apple mobile phone is best to use original charger when charging, other brands or domestic mobile phones are the same. When charging, try to use the charger approved by the mobile phone manufacturer or the corresponding charger produced by the cooperative factory.
Liang said: the behavior that businesses sell mobile phones but do not match the charger synchronously is a very serious behavior that damages consumers' rights and interests, and also has huge security risks. Because the mobile phone is not equipped with the original charger, it is easy for consumers to understand that the chargers on the market can be used generally. In the process of charging, the use obstacles, damage to mobile phones or the occurrence of self ignition and explosion and other safety accidents, the mobile phone manufacturer can completely push the responsibility of the accident to the consumers because the charger is not ours or the charger is not suitable for consumers, It is a very irresponsible act. Moreover, the business can also sell chargers as parts at higher prices and gain more profits. Consumers must pay attention to potential risks when purchasing such goods.
Industry insiders believe that while Tim D. cook, Apple's chief executive, has been trying to hide, it is indisputable that Apple's sales have fallen in recent years. IPhone users are all middle and high-end consumers. If the iPhone sales start to decline, it will also indicate that the consumer group's cash flow of electronic products may have been diverted to Huawei, Samsung and other brands. Their consumption capacity will also turn to start to contribute profits to Apple's competitors. So Apple has a big idea, not to have a charger for the iPhone. Since users are just in need, there is no waste and more environmental protection. Customers often need to buy data lines in the process of purchasing chargers, which will increase the bundled sales of mobile phones and accessories, increase the sales of accessories, and bring more profits to apple.
Today, Apple's just released "report card" depends on the confirmation of the above. Apple's first quarter of fy2021 showed that Apple's total revenue for the quarter was $111439 million, up 21 percent from $91.819 billion a year earlier, the highest quarterly revenue in its history. Net profit was $28.755 billion, an increase of 29 per cent from $22.236 billion in the same period last year.
Apple's chief financial officer Luca Maestri said in a conference call after the financial results that iPhone revenue rose 17 percent year-on-year, with strong demand for the iPhone 12 series. And the 12 series of iPhone accounts for 98 percent of the new iPhone buyers.
Tim Cook also said there are more than 1billion iPhones around the world, which was 900million in the same period last year. He also mentioned that the iPhone 12 series has a history of sales in China and that in addition to upgrading the iPhone by older users, they also see a considerable number of users moving from the Android camp to the iPhone.