In fact, Lei Jun had the idea of canceling the charging head five years ago
Recently, the rumors about the iPhone 12 / SE plus or the cancellation of the charging head are "intensified" (the earpods wired headset may also be cancelled). By then, the volume of the standard iPhone case will become smaller, and maybe only a lightning or usb-c will be included in the case. Of course, the manual will be retained.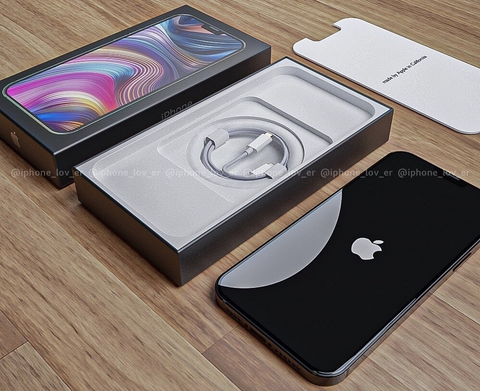 In fact, Lei Jun had a similar idea five years ago. He said that for the sake of environmental protection, he always wanted to give up the standard charger of Xiaomi mobile phone, as shown in the figure: on June 16, 2015, Lei Jun once wrote on his micro blog: "all devices have standard chargers, and everyone has a pile of chargers in his drawer. For the sake of environmental protection, we have been considering that Xiaomi equipment does not have a charger. If you need, you can buy it separately. You can buy a special charger with a special price of 9.9 yuan. We want to experiment with some small smart devices. What do you think? "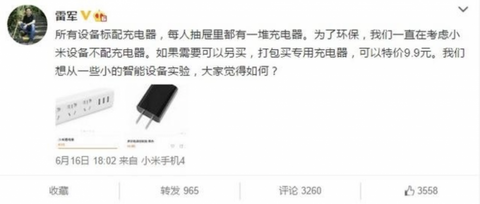 According to Lei Jun's story, the idea of canceling the power adapter is mainly for the sake of environmental protection, but the Dean thinks that there is another meaning. From the diagram of Lei Jun's microblog, it's a bit like advertising for the 49 yuan millet plug-in board, which was released on March 31, 2015, which is similar to Lei Jun's microblog, In addition, it is equipped with three standard USB (total current 3.1a, single port supports 2A fast charging), which looks like an advertisement
If the instructor didn't remember it correctly, Xiaomi paid great attention to the 49 yuan patch board. Relevant staff had "boldly" released the internal disassembly diagram and showed the users the workmanship and materials. This was a very rare practice at that time, and the plug-in board did not let the user lose sight of it. The instructor was also because of the plug-in board, There are nearly ten new Apple power adapters in hand.

At present, the supply chain news is that A14 bionic will be produced by TSMC, with the shipment volume of up to 80million A14 chipsets, which reflects that the production of iPhone 12 series models may reach 80million in 2020.
If the current explosion is accurate, A14 bionic should be made based on 5nm process. Apple 5nm chip may have two: the first is A14 chip and high pass X60 baseband for iPhone 12 series models; The second or the a14x chip and Qualcomm x55 baseband for the next generation iPad pro.