I heard that the iPhone 12 doesn't have a charger? Wireless charger experience to help you choose
It has to be said that since the iPhone launched the
wireless charging
function, the
wireless charger
market has gradually become popular and changed the daily charging habits. I don't use
wired chargers
on my desktop any more. Most of the time, I put my mobile phone on the
wireless charger
to store electricity. I heard that iPhone 12 won't send another charger? Anyway, you can't see the five volt and one safety. It's better to directly put the
wireless charging
in place in one step.
In the past three years, I have also bought many wireless chargers, some of which are very good in design, and some of them... It's hard to say.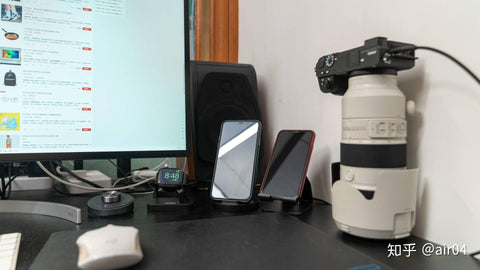 Let's talk about the pit we stepped on first
Apple Charger Cable
The first thing to avoid is the material problem. In the picture above, the Black
Wireless charger
is made of tempered glass on the surface and metal on the back for heat dissipation. The idea is good, and the color value of the
charger
is also very high, but the disadvantage is that the mobile phone is slippery and easy to fall off. There is a risk of falling off when charging on it. Later, the surface of the
wireless charger
was mostly made of anti-skid material.
The second is to choose a charger based on compatibility. I bought a 20W
wireless charger
from a mobile phone brand, thinking that charging the iPhone would be faster. However, in fact, it can only reach 20W by charging its own designated model of mobile phone, and it does not support the 7.5W "
fast charging
" of iPhone itself. It is slower to charge iPhone with it.
After these two experiences, let's talk about the
charger
that I recommend for Apple devices.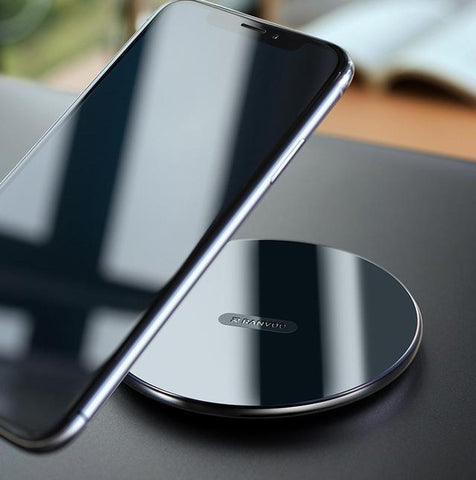 OPSO Apple watch charger:
When I buy this watch
charger
, I mainly focus on its 0.3 meter short line. The shorter the charger line when I go out, the more convenient it is to store. This is what I like about it. Moreover, it is certified by MFI, so there is no problem in compatibility. I bought a watch charger before, which is compatible with the protocol, but in a few days, the watch system can't be used as soon as it is updated.
This model also comes with a vertical stand, which is surprisingly easy to use. It can make the watch stand up when charging and be used as a desktop alarm clock. The bracket is also equipped with the original charger, which can be used for both purposes.
The following picture shows the charger that can't be used after my watch is updated. After
charging
for a few minutes, it starts to restart indefinitely and can't be charged at all
Millet vertical wireless charger:
This is a charger made by Zimi for Xiaomi. The price is not expensive. The daily price is 99 yuan. You can buy it at 59 yuan at the lowest time. 69 ~ 79 is a price range you can start with.
The biggest convenience of the vertical wireless charger is that it can directly see the screen. Like the iPhone, you can directly unlock the incoming calls and messages with a glance. Watching videos and novels is also more convenient.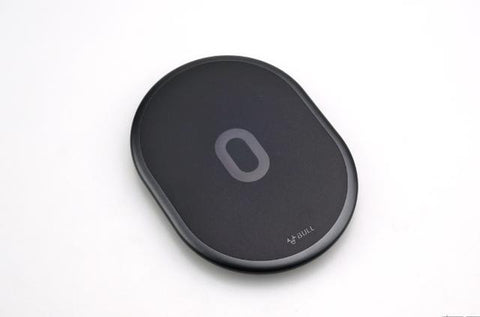 Thanks to its double coil design, one of the coils is located at a lower position. It is measured that this vertical charger can charge airpods pro, which is very rare in vertical chargers. Users who recommend apple family bucket to buy this wireless charger are almost invincible at a price of 69-79 yuan. What is cheaper than apple family bucket is not as good as apple family bucket. What is better than apple family bucket is not as cheap as apple family bucket.
The other two Xiaomi's 30W and 55W air-cooled ones are the power that Xiaomi can achieve. They are much more expensive than this one, but they don't add any bonus to the iPhone. So don't waste money.
A separate
wireless charger
doesn't really make the desktop clean... There will still be cables.
In the invisible back, the wire is still relatively unrestrained. If you want to make them neat and beautiful, it is recommended to buy multiple in one
wireless charger
. There are several multi-function wireless chargers to see before airpower is available.
Mophie three in one:
This is bought during the period when ios13 banned the protocol. It can be used as watches, headphones and mobile phones at one time. It was very good to think that it was very good to be able to fill 3 devices at once. It was also very good to put these three devices on the bedside when I went out and EDC was used.
This watch charger with one-piece charge is very few, many cheap wireless charging methods are to open a slot for you to put your original charger in... This is very hard.
My charger is the old 3 in 1, the power of charging the position of watch and headset is 5W, the maximum charging power of mobile phone is 8W output, and the actual mobile phone can only be 7.5W. After measuring 7.5W, it can last about 20 minutes, and then the temperature will be reduced to 5W when the temperature is high.
My old model is front flocking, and the airpods location is wireless for the second generation. It is not particularly good for the airpods pro. But it seems that the price reduction and promotion at that time only cost 688 yuan on the face, but I think it can bear it, after all, it is cheap.
The new model can start at about 850 yuan. The new design changes the charging position of headphones, and the surface is also changed into mirror
Mirror... Ah, fingerprint and dust are still very annoying, so I still think the price and design of the old model should be more fragrant.
Pitaka air Omni six in one:
Apple Charger Cable
The price of this charger is similar to that of the 3-in-1 mobile
charger
. The price after the event is similar, both of which are up and down at 850 yuan. But it has a lot of high cost performance, because it can be charged six times, and it can charge the mobile phone, apple watch and airpods headset box with Qi standard and IPAD Wireless charging. On the right side, there is a type-C interface and a usb-a interface to output separately. Android, IOS devices, type-C and lightning ports can be charged.
Compared with mophie, the output power of wireless output charging bit is more than that of mobile phone. The power of the three star is 7.5W of iPhone, and the 10W of Samsung and 5W of the Qi protocol of ordinary mobile phone. Apple watch and airpods support 5W charging.