Huawei's latest smart glasses
Huawei eyewear
also has intelligent wear detection and double-click control functions, both of which are in line with the operation logic of Huawei's freebuses series headphones. In daily use, with a variety of precision sensors,
Huawei eyewear
can always detect the wearing status. When we take off our
glasses
, we will automatically pause the music and put them on again in three minutes.
The double-click touch function is more convenient. When we double-click the leg of the mirror, we can play / pause music. When there is a call coming, we can also answer the call by double clicking any leg of the mirror, which is very convenient.
When it comes to answering incoming calls, we have to mention Huawei's
eyewear
call function. At first, I had been worried about Huawei eyewear's ability to talk. I was worried that the other party couldn't hear me clearly, but it turned out that I was worried too much. Huawei eyewear adopts dual microphone linear beam noise reduction and AI voice noise reduction technology, which can effectively reduce the interference of environmental noise. With dual speaker design, using Huawei eyewear to talk is as easy as using headphones.
Huawei eyewear can also automatically broadcast flight and train itinerary information. I often play mobile phone when waiting at the airport and forget the time. Finally, the air broadcast informed me to get on the plane, and then I ran to get on the plane, not to mention the embarrassment. Huawei eyewear can play flight information, which is very practical for people who often travel.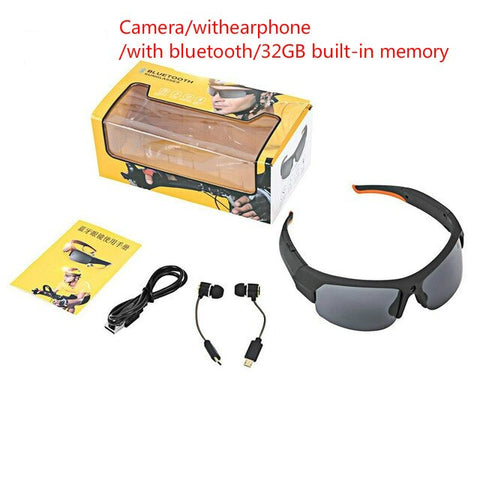 In terms of battery life,
Huawei eyewear
also performs very well. After a single charge, it can continue to talk / play music for 2.5 hours, similar to the well-known TWS wireless headset, but it can continue to talk / play music for 8 hours with
glasses
case, so there is no need to worry too much about battery life.
As for endurance, some small partners may also have such questions:
Huawei eyewear
has no interface, how can it solve the charging problem? In fact, the mystery lies in the
Huawei eyewear glasses
case, which adopts the new NFC non-contact wireless charging technology. Compared with the common Qi protocol, wireless charging is more flexible, so that two lens legs can be stacked in the charging box and charged at the same time.
Conclusion: none of the most valuable smart fashion
glasses
It has to be said that
Huawei eyewear
really meets the author's imagination of future technology. This machine has the same appearance as ordinary glasses. Even if you put aside the intelligent experience, it can be called a fashion equipment, which is enough to move me to pay for it. Not only that, Huawei eyewear also brings a variety of experiences such as intelligent interaction and convenient call, and the intelligent experience is excellent.
Overall,
Huawei eyewear
is a product that perfectly combines fashion trends with cutting-edge technology. If you are a fashion trendy customer who is willing to taste new things, or a digital talent who loves technology, it is highly recommended that you start with this new
Huawei Eyewear Sunglasses
in spring and summer.