Huawei mobile phone has canceled charging head
After apple, Xiaomi, Samsung and Meizu, Huawei has officially joined the "mobile environmental protection" camp. At present, Huawei's offline stores have begun to put on the shelves new versions of Huawei mobile phones. The biggest difference of these "new phones" is that they no longer have standard mobile phone chargers and data cables.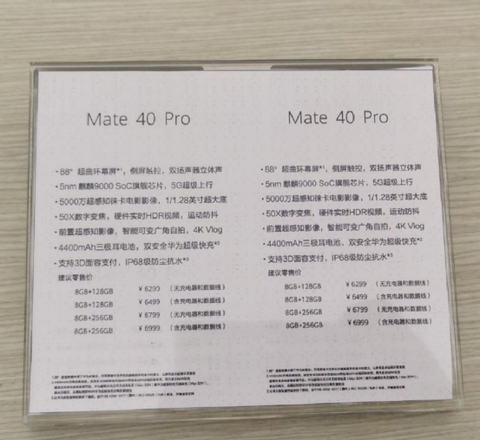 According to the price tag of Huawei's offline stores exposed by netizens, users can choose to buy the non charging package version or the charging package version when they buy the machine. Take Huawei mate 40 Pro as an example, the price of 8GB + 128GB version is 6299 yuan without charger and data line, and 6499 yuan with charger and data line, that is to say, the price difference between the two versions is 200 yuan.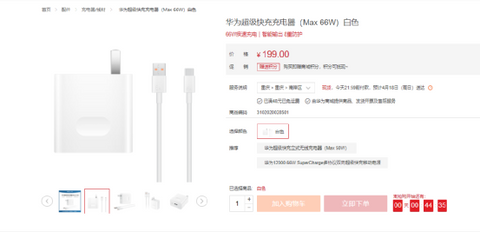 In addition, the new versions of Huawei mobile phones launched in Huawei offline stores mainly include mate X2, mate 40 pro, Nova 8 pro and Nova 8. These models also have one feature, which supports Huawei's 66W fast charging technology. According to Huawei's official website, the official price of Huawei's 66W super fast charging charger set is 199 yuan, including a 66W fast charging head and a 6A charging cable.
Since Apple took the lead in canceling the attached charger in the iPhone 12 series, claiming to be "for the sake of environmental protection", major manufacturers such as Xiaomi and Samsung have followed suit and launched their own environmental protection policies, but they have caused some disputes among consumers. For example, the standard version of Xiaomi and the environmental protection package version of the same price are considered more gimmick than reality. The replacement of Meizu's charger is not only limited to Meizu 18 users, but also requires users to pay their own postage... After the exposure of Huawei's environmental protection policy, it has been basically recognized by the outside world. According to the feedback from netizens, if you want a charger, you need to pay more for the package version, The practice of directly deducting the charger price without any need is the real environmental protection policy.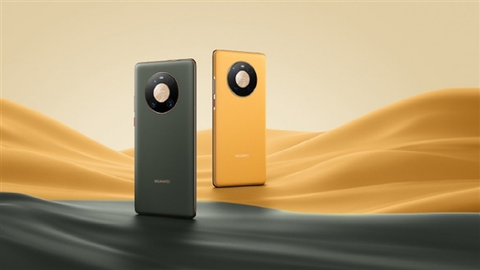 However, it has also been revealed that Huawei's cancellation of chargers and data lines for some mobile phones is not for the purpose of "environmental protection", but for the helpless move of charging IC chips being out of stock on a large scale, resulting in insufficient supply of chargers. On Huawei's official website, its 66W super fast charging package is also out of stock, which seems to confirm the reliability of the rumor.
At present, Huawei has begun to implement the policy of canceling the charger attached to mobile phones through offline channels. We will continue to pay attention to when Huawei will implement the policy through online channels and whether it will cover more models in the future.