Huawei mate40 pro and other models exceed 3C certification: charging head becomes optional
Since Apple canceled the standard configuration of charging head on the iPhone product line, Meizu, Samsung and other mobile phone manufacturers have successively announced that they will no longer use the standard configuration of charging head. Recently, a number of old Huawei models (Huawei mate40 Pro glass back cover version, mate40 e, nova8) have passed 3C certification again, and the certification information shows that the new version of charging head is optional, that is, non-standard charging head. However, it is worth mentioning that the models that cancel the standard charging head do not include Huawei mate40 Pro plain back cover version.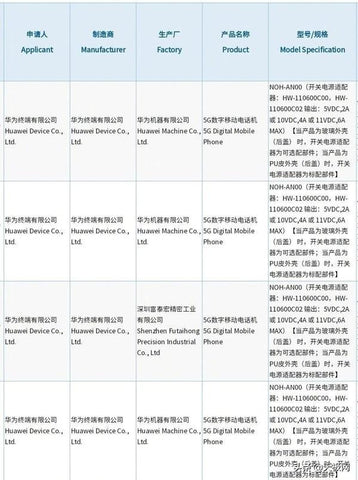 in fact, it is rare for other mobile phone brands to reduce the allocation of old models. According to the news from microblog bloggers, Huawei's move is not purely due to its support for environmental protection, but also due to the shortage of chips. Since last year, the shortage of chips in the world has become increasingly serious. The power IC used to control the fast charging charger is also affected by this problem. At present, there is a large shortage of chips in the world.
In addition, Huawei's chip shortage problem is more serious. Affected by the international situation, Huawei was cut off chip supply last year, and the manufacturing of Kirin chip was also forced to stop. This problem led to the difficulty in shipping the mate40 series, which is popular in the market. Not long ago, Huawei re launched the P40 4G version, and the price dropped to 3988 yuan, which may be Huawei's helpless move when 5g chips are out of stock.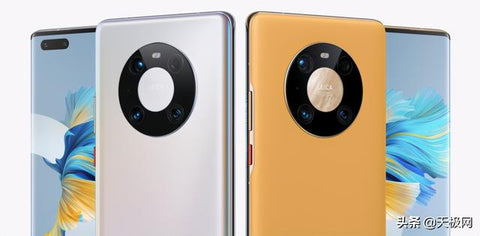 However, Huawei is still trying to alleviate the chip problem. According to Huawei's 2020 financial report, Huawei invested 141.89 billion yuan in R & D last year, accounting for 15.9% of the total. In addition, according to the speech by Hu houkun, Huawei's chairman in office, Huawei Hisilicon team is still actively researching and developing. At the same time, the enterprise business has sufficient chip reserves. In addition, Huawei's latest flagship mobile phone P50 series has been frequently exposed recently, so Huawei still considers new models in chip allocation at least.