Huawei joined the "environmental protection" camp, not sending chargers is actually the conspiracy of all mobile phone manufacturers!
Huawei cancels distribution of charging head
Since Apple canceled the complimentary
charger
in the iPhone 12 series, domestic and foreign manufacturers including Samsung, Xiaomi, Meizu and LG have followed suit and launched flagship models without
chargers
. The reason given is "for environmental protection".
According to the latest news, Huawei is also going to join the camp of not giving
chargers
. In the upcoming new version of mate 40, there will be no chargers attached.
However, the difference is that Huawei said it was forced to join the "environmental protection army" because of the large-scale shortage of
charging
IC chips, resulting in insufficient supply, so it is helpless to cancel the attached charger.
In fact, some time ago, Huawei's flagship brands re entered the network, and the standard chargers in the past have become optional. At the same time, many
chargers
in Huawei mall are out of stock. At this time, some people speculate that Huawei will also cancel the attached chargers.
Now the news has been confirmed. It is understood that the strategy of canceling the
charging head
will cover a variety of models, including mate 40 series, Nova 8 series and some mobile phones equipped with Kirin 990.
Of course, the current price of fast charging is not cheap. Huawei also takes users into consideration and says that the price of mobile phones will be reduced by about 200 yuan. This price can basically buy most chargers on the market, so this method is acceptable.
iPhone Charger Adapter
However, due to the shortage of goods, it is very likely that if you have money, you can't buy Huawei's fast
charger
. In that case, you can also buy it at Glory mall. After all, the agreement is the same, and glory is not limited.
It is worth mentioning that Huawei also said that it will continue to configure
chargers
when chip supply improves in the future.
Big market in small
charging head
Why cancel the complimentary charger? It's easy to see why it's profitable. As for environmental protection, just listen to it.
With people's increasing demand for battery life, the power of charger is also increasing, resulting in a series of fast charging products. However, the better the
charger
, the higher the cost, and it is foreseeable that this trend will continue.
However, this is not very cost-effective for mobile phone manufacturers. In the past, chargers with single digit power didn't matter as a gift, but now chargers with high power have reached hundreds of watts, and mobile phone manufacturers are reluctant to give them a gift.
Some people may want to ask, why not add the price of charger to the mobile phone? In fact, it is not difficult to think clearly, because the price of mobile phone will become higher, which will inevitably affect the sales of mobile phone and limit the development of derivative products. It is better to cancel the attached charger.
iPhone Adapter
At present, the price of the
charger
is already very high. On Apple's official website, the cheapest 20W usb-c power adapter costs 149 yuan, while Huawei's official 65W
charger
costs 199 yuan.
Take another look at the mobile phone shipment. Last year, apple produced 206.1 million units, and Huawei produced 189 million units. If you just calculate, you can see that the revenue of this small
charger
is as high as 30 billion yuan.
It is impossible for any enterprise to turn a blind eye to the revenue of tens of billions of yuan, and with the future charger price may further increase, the profit may be even higher.
iPhone Adapter
In addition to the hardware cost, the logistics cost and packaging cost reduction brought about by the smaller and lighter mobile phone packaging box are also included. The interests of chargers are enough to make anyone excited. Therefore, the major mobile phone manufacturers have to cancel the attached chargers.
This time Huawei also wants to cancel the complimentary charger, because the IC chips are out of stock. I believe it, because the IC chips are really not enough. Not only Huawei is out of stock, but the world is out of stock.
But I'm afraid I have to think about the future restoration of the attached
charger
. The benefits move people's hearts. It's hard to look back after tasting the sweetness.
In fact, Huawei has not thought about not providing additional chargers. As early as Apple announced the cancellation of the additional
chargers
, Huawei issued a questionnaire, one of which was about the consumer demand for mobile phone chargers.
I didn't think about it. Why is there such an investigation? I'm obviously prepared.
Bigger business behind no
charger
At present, because of the cancellation of the complimentary charger, only Apple will gain a lot of revenue. Xiaomi lets consumers choose whether or not to use it. Huawei directly sells it at a lower price, which does not increase much revenue.
But that's just now. Many mobile phones follow suit and don't send chargers. The deeper reason is that they are planning a bigger charger Market in the future.
When people get used to the charger is not a gift of mobile phones, the charger market is really developed, and it can also pave the way for other products.
As mentioned above, a single original charger can bring more than 10 billion revenue. In addition, chargers in various scenarios can be launched to obtain additional revenue.
For example, oppo recently launched a biscuit quick charging charger that can be stuffed in the pocket. If every user has a complimentary charger, in order to save money, they probably won't buy it.
In addition, the more important thing is not to send chargers, which can promote the development of wireless charging, which is the main revenue.
This is entirely possible. A typical case is that the 3.5mm headphone hole, which has been slashed, forces users to use wireless headphones. After several years of training, today's wireless headphones have seen a sharp increase in shipment and market expansion.
What's more, wireless headphones are no longer a gift of mobile phones. People have accepted that they want to buy another wireless headphone.
Wireless charging is the same principle. If there are all original fast charging chargers, then
wireless charging
is difficult to develop. As a "black technology" product,
wireless charging
naturally needs to be purchased separately, and the profit will be even greater.
Therefore, we can see that most of the current flagship computers have the function of wireless charging, and the power is also increasing, gradually catching up with the wired charger and becoming the choice of many consumers.
iPhone Charger Adapter
At the same time, mobile phone manufacturers are also developing various wireless chargers, such as the vertical / horizontal wireless charger of Xiaomi, the
wireless charging
board that can accommodate multiple electronic products at the same time, the charger based on the vehicle scene, and the two in one accessories of charger bank.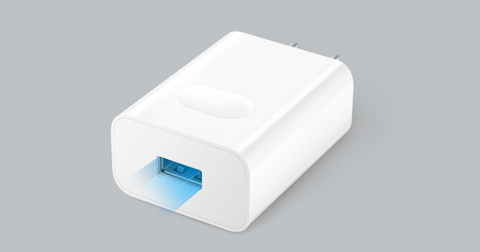 Apple, on the other hand, is more radical, focusing on wireless charging, expanding MagSafe magnetic charger, magnetic card holder for decoration, and dual charger for charging multiple electronic devices at the same time.
And the prices of these products are not cheap. The price of the dual charger alone is more than 1000 yuan. This price can almost buy a low-end Android machine, and the profit behind it can be imagined.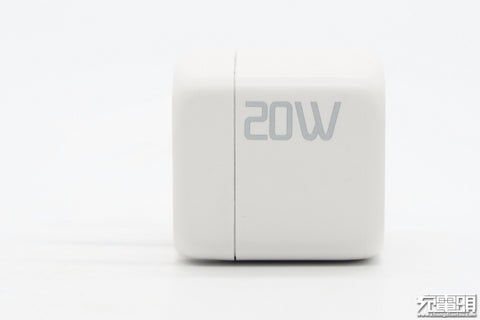 In a word, it is very good for mobile phone manufacturers to cancel the attached charger. It can not only bring more than 10 billion extra revenue, but also promote the development of wireless charging products and cultivate a larger market.
It can be predicted that, for the sake of profit, no additional charger is likely to become an irresistible trend with the efforts of all mobile phone manufacturers, which is obviously not a good thing for consumers.