Huawei doesn't send chargers any more! Do you accept the 200 yuan reduction?
After apple, Samsung and Xiaomi cancelled the free
chargers
, Huawei also stopped giving
chargers.
On the morning of April 17, zhongzhengjun learned from the customer service of Huawei mall that a new version of mobile phone without charger and data line will be launched from April 16, and the price will be reduced by 200 yuan. At present, Huawei's mate X2, mate 40 pro, Nova 8 and Nova 8 Pro have been launched, and the opening time is subject to the actual sales situation.
Some Huawei models do not come with
chargers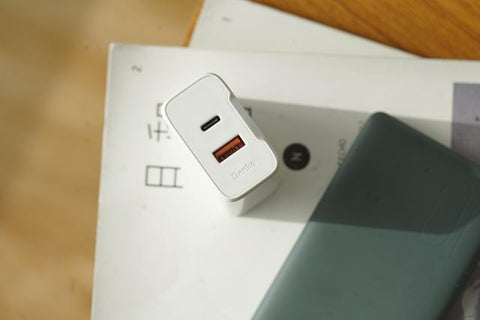 Price reduced by 200 yuan
After apple and Xiaomi canceled the complimentary charger, Huawei kept up.
On April 16, some media reported that some Huawei mobile phones cancelled the free charger and the price was reduced by 200 yuan. On the afternoon of April 16, zhongzhengjun visited a Huawei authorized experience store in Daxing District of Beijing. The staff told zhongzhengjun that Huawei mate 40 Pro will soon provide a
charger
free version.
In response to the cancellation of the complimentary charger for Huawei mobile phones, on the morning of April 17, zhongzhengjun consulted the customer service of Huawei mall as a consumer. It was learned that in order to meet the needs of different consumers, Huawei launched a new version without
charger
and data cable. The new version will go on sale from April 16. The specific products and models and the opening time are subject to the actual sales situation.
According to the customer service of Huawei mall, Huawei has launched mate X2, mate 40 pro, Nova 8 and Nova 8 pro. It is suggested that the retail price should be reduced by 200 yuan compared with the version with charger and data cable. Consumers can choose according to their own needs.
According to Huawei mall, Huawei's mate x2 folding screen mobile phone has launched a package version without fast
charging,
with a starting price of 17799 yuan, compared with 17999 yuan.
It is worth noting that Huawei's mobile phone shipments have declined due to the supply of chips. On April 14 local time, counterpoint, a market research firm, released a report saying that vivo ranked first in China's smartphone market for the first time. According to the report, in the 11th week of 2021 (March 8-14), vivo's market share was 24%, oppo's market share was 21%, and Huawei's market share was 15%.
iPhone 12 charger port
Third party fast
charging
is expected to expand
As early as last October, when Apple released the iPhone 12 series, it cancelled the accompanying
charger
. Since then, Samsung and Xiaomi have also cancelled the complimentary
charger
.
With the introduction of some Huawei models without
charger
, the scale of manufacturers joining this camp has expanded.
Guokai Securities believes that the cancellation of additional chargers by leading mobile phone manufacturers may lead the industry trend, and the fast charging industry chain is expected to usher in growth opportunities. At the same time, Gan, the third generation semiconductor material, based on its advantages of high power density, high energy conversion efficiency and small size, will become an important direction of fast charging technology upgrading, and the future market is expected to penetrate rapidly.
As early as August 2020, Minsheng Securities pointed out that the enhancement of protocol compatibility promotes the possibility of one to many charging: first, the fast charging technology scheme gradually realizes the compatibility of usb-pd protocol; second, the private protocol is gradually opening up, Huawei and oppo open the fast charging technology authorization, and the third-party fast charging is expected to expand rapidly.
From the perspective of market space, Minsheng securities expects the overall market space of cable charger to be 108.1 billion yuan in 2022, including 98.6 billion yuan for fast
chargi
ng.
Xinda Securities pointed out that if Android manufacturers follow up again in the future (cancel the random charger), the third-party market space will be further opened. With 1.4 billion mobile phones shipped annually, and the unit price of charging head is 60 yuan, it is estimated that the market scale can reach 100 billion level.