Huawei also doesn't send charging head, but the reason is not environmental protection
Since Apple canceled the charging head in the packaging of iPhone in the name of environmental protection at its press conference last October, Samsung, Xiaomi, Meizu and other manufacturers have also done the same. They have removed the position of charger from the packaging of their new phones. Of course, people with a clear eye can see that the better name of environmental protection is, in fact, to reduce the overall cost of the phone. Recently, some netizens said that Huawei will also cancel the charging head in mate40 series, Nova 8 series and other products, but the reason is different from apple and Samsung. Netizens found that on the national CQC official website, Huawei mate 40 series and Nova 8 series re-enter the network, the model and parameters are exactly the same as the existing products, but the label has been added in the specification column. In Huawei mate 40 Pro Series products, when the product is a glass shell (back cover), the switching power adapter is an optional part; When the product is a PU leather case (back cover), the switching power adapter is a standard component. As for mate 40rs and nova8, the switching power adapter is optional at the time of sale. This also means that the newly listed Huawei mobile phones of the above models will no longer be packaged with charging heads.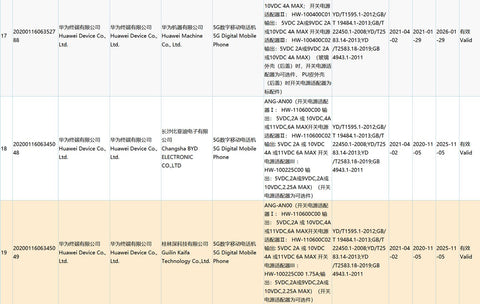 Is Huawei following the trend of environmental protection, or is there another reason?
Some netizens said on Weibo that this was due to the lack of charging IC (power management chip). As we all know, since the outbreak last year, the phenomenon of chip and raw materials shortage and price rise worldwide is very serious, which leads to the situation that graphics card, memory, game machine, TV and other products are in short supply. Nowadays, the shortage of consumer electronics has spread to the field of charging head, which is very severe.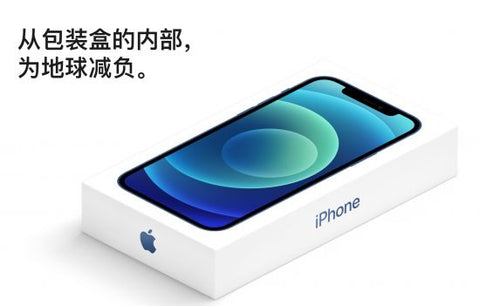 In addition, the U.S. sanctions on Huawei have also exacerbated chip shortage. Netizens said that due to the sanctions on charging IC, some products of Huawei have been unable to provide chargers normally. In this case, although sad, it can not help. As the leader of domestic brands, Huawei will also take more flexible means, not standard charger, give the charger price to consumers, and directly reduce the price of the new version of mobile phone products without charger, There is no loss for consumers.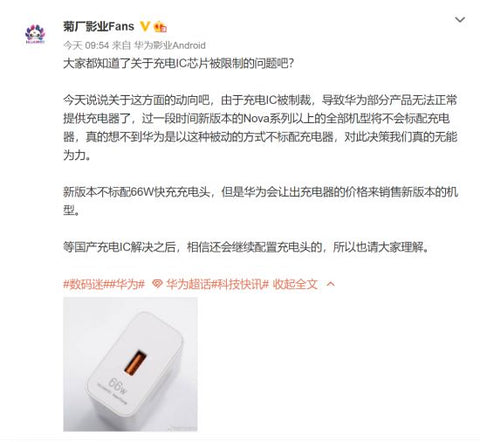 In addition, when the domestic charging IC industry matures, Huawei will also be able to carry chargers in its products again. As Huawei is currently under charging IC sanctions, consumers can also buy 66W charging heads in glory mall.