Huawei 40W vertical wireless charger
March 28 news, Huawei super fast charging vertical wireless
charger
officially opened pre-sale, the product is specifically for Huawei P40 PRO + model, for fast
charging
performance has a very strong experience.
iPhone Charger Adapter
This Huawei super fast charging vertical
wireless charger
model is cp62, which supports 40W
wireless fast charging
function. Moreover, this charger product has also passed the Rhine TUV safe fast charging certification. Naturally, there is no need to doubt in terms of quality. At the same time, it can be widely compatible. Most of the existing
wireless charging
devices in the market.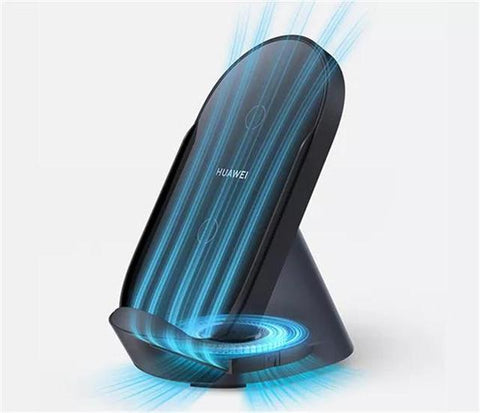 The charger product is made of high-light glass panel and aluminum alloy. The product is designed at 60 degree elevation, and silicone antiskid pad is designed at the bottom. The body is equipped with an external LED display lamp, which can display the current charging state of the mobile phone at any time. The light of LED display lamp is in standby mode, and it is charged when it is normally on. When there are other metal interferences, The lights flash to remind the user. It is worth mentioning that the air cooling design is also specially designed in Huawei super fast charging vertical wireless charger. The centrifugal fan built in the charger can directly heat the mobile phone while charging, which also solves the problem of high cell phone heat during charging. The design of intelligent fan can intelligently adjust the speed of the fan in daytime, And night can also automatically switch the ultra mute mode.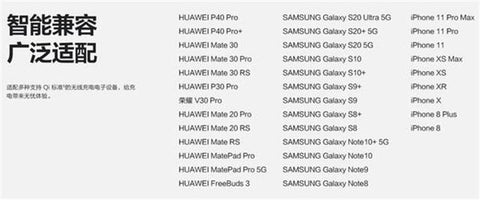 It is necessary to say that Huawei has also paid a lot of effort to meet the compatibility of its P40 pro+ and the charging requirements of most other devices. In this regard, Huawei's layout is very clear, so the purpose is to seize the fast charging market of
wireless charging.
iPhone 12 charger cable
The product will be officially launched on the evening of April 7, but the price has not been announced. According to the speculation, the price may be around 200 yuan. Interested consumers may wish to keep on paying attention to it, and will bring more comments and answers to the product in the future.