How does the charging of Apple original data line and ordinary cheap Apple data line harm the mobile phone?
What is MFI certification?
What is MFI certified for?
The essence of MFI authentication data line
What does MFI certification mean for consumers / manufacturers / apple?
MFI certification data line recommendation

"Cheap" is not the key point to judge whether Apple's data line is harmful to mobile phones.
The key point is MFI certification,
Those with MFI certification can ensure that there is no harm to the iPhone to the greatest extent. As for the extent to which the data line without MFI certification will harm the iPhone, the answer is that I don't know how bad it will be.
Buy advice: choose MFI certification, feel expensive to do a psychological massage, when more money to buy insurance:)
Let's talk about MFI in detail. The article is long, and the first part of the article makes a directory. Click jump.
What is MFI certification?
MFI is the abbreviation of "made for iPhone / iPod / iPad". Note that the following icons can be seen on many apple peripheral products, which are products certified by MFI.
MFI certification process is very strict, the pass rate is very low, the market propaganda to get MFI certification manufacturers are not many, behind it is because can get MFI certification is the strength of manufacturers, an important embodiment of high level of technology.
What is MFI certified for?
This needs to talk about Apple's lightning interface. The new interface standard released by Apple along with the iPhone 5 replaces the old 30 pin interface. Those who used the early iPad and iPod nano products should be familiar with the 30 pin interface. I believe many families still have several such cables.
30 in charging wire, 30 pin port on the left and USB a port on the right
Lightning look at the following picture. MFI certification means that all peripheral products using this interface must be certified by apple.
The essence of MFI authentication data line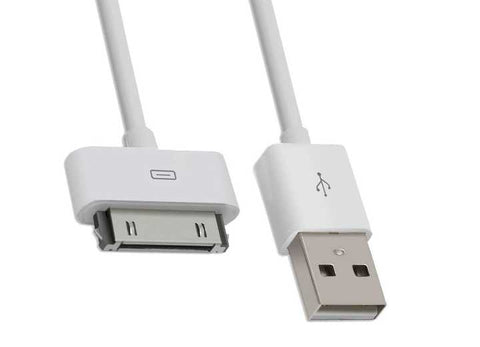 MFI certification has strict requirements on the scale and number of personnel of the factory. Besides the high requirements for the material of data line, the data line certified by MFI is very important to the "authenticator" chip in the data line, which is used to ensure that it is the data line manufactured by Apple approved manufacturers.
This chip, about $2, needs to be purchased from apple. For this chip, apple IOS will do some synchronization. Once it detects that it is not its own chip, it will appear virtual electricity or pop-up windows and even cannot charge these phenomena.
What does MFI certification mean for consumers / manufacturers / apple?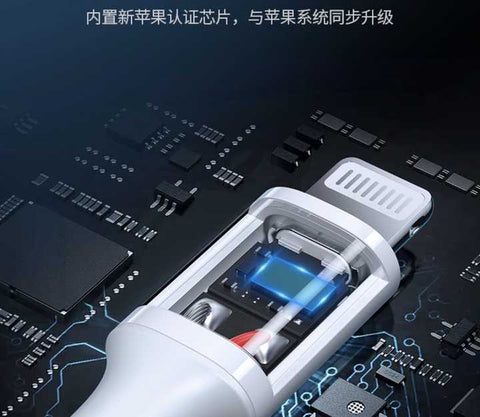 Apple MFI certification is really a ghost design, through MFI certification, to ensure the quality control of certification companies, to consumers is to ensure the high quality of products, but also make apple make a crash, in addition to the price of some, are good, that is, through technology, certification and money to ensure high quality.
MFI certification data line recommendation
There are two types of data wires for lightning interface, one is USB a flash switch port, the other is USB C port.
USB C port lightning data line
Now all the iPhone apple sells is randomly connected with USB C cable, without charging head. Some of the previous models are given randomly, and the one with charging head is USB a.
The purchase data line is recommended in several cases:
For iPhone 8 and later models, it is recommended that USB C port cable be used, because it can complete 50% charging in half an hour with 20W fast charging head, so-called fast charging effect can be achieved.
If you don't want to try fast charging, there is also a way to improve charging efficiency to 12W, using 12W charging head that supports apple 2.4a protocol) and USB a port cable.
To keep 5v1a, you can use the old charging head + USB a port cable.