Good horse with good saddle, mobile phone wireless charger purchase
Mobile phone is the most used mobile terminal in daily life, Internet, games and even office can be completed on the mobile phone. The mobile phone relies on the battery to "drive", once the battery runs out, it must be charged. We usually use the USB cable to
charge
the mobile phone. On the one hand, the USB port is easy to damage, and on the other hand, the cable winding is very troublesome. In order to get rid of the shackles of the cable, many smart phones add
wireless charging
function, but this requires a
wireless charger.
Shopping guide
The so-called wireless charger, which uses the latest
wireless charging
technology, the advantages of this
charging
device are obvious. If not limited by USB cable, it is convenient to charge anytime and anywhere; The incoming call can be answered freely, making the office convenient and fast. Just imagine, when we want to charge a mobile phone, we don't need to go to the annoying charger or socket, we don't need to connect the mobile phone with any power supply to charge it, and we don't need to worry that the mobile phone will be unable to turn on because it runs out of power. It can be said that the mobile phone
wireless charging
is within reach. Now many smart phones have supported the
wireless charging
function.
In principle,
wireless charging
uses magnetic resonance to transmit electric energy in the electric and magnetic fields between the charger and the device, while coils and capacitors form resonance between the charger and the device. Because the energy is transmitted by magnetic field between the
charger
and the electric device, and there is no wire connection between them, the
charger
and the electric device can achieve no conductive contact exposure. However, from the perspective of application field,
wireless charging
can be divided into low-power wireless charging and high-power
wireless charging
. Among them, low-power wireless charging is what we are going to talk about today, which is widely used in mobile phones, cameras, computers and other devices.
There are five mainstream
wireless charging
standards: Qi standard, PMA standard, a4wp standard, inpofi technology and wi Po technology. Among them, Qi is the "
wireless charging
" standard launched by WPC, the world's first standardization organization to promote wireless charging technology, which is characterized by convenience and universality. First of all, different brands of products, as long as there is a Qi logo, can use Qi wireless charger charging. Secondly, it has overcome the technical bottleneck of "universality" of
wireless charging
. Mobile phones, cameras, computers and other products can be charged with Qi wireless charger.
If the smart phone you buy supports
wireless charging
, you should first see if it is equipped with a
wireless charger
. If not, you need to buy one yourself. Before purchasing, you should check which wireless charging standards your mobile phone supports (such as charging standard, charging power and wireless fast charging), and then choose the appropriate
wireless charger
. Generally speaking, in addition to the wireless chargers attached to mobile phone brands, the wireless chargers launched by third-party manufacturers can be compatible with a variety of mobile phones.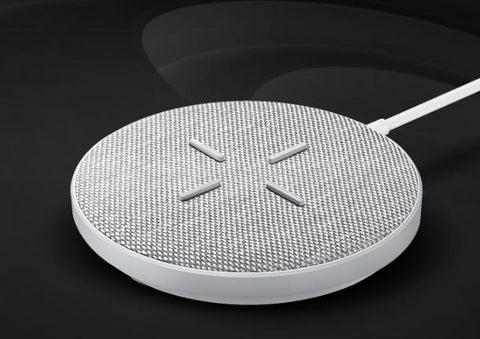 Therefore, when purchasing a mobile phone wireless charger, you should see the compatibility of the products you choose. For example, if you use a Huawei smart phone, if you buy a Huawei
wireless charger
, it may only support the wireless charging of Huawei smart phones. If you want to charge different brands and models of mobile phones wirelessly, you have to choose the wireless charger launched by mobile phone accessories manufacturers. This product often supports the
wireless charging
of Huawei, Xiaomi, oppo and even apple.
Product recommendation
1. South card wireless power bank
Reference price: 179 yuan
South card wireless power bank selects military grade materials and has more than 50 high-strength quality inspection processes. The quality workmanship can be regarded as a model for the generation of power bank. In order to balance the three aspects of capacity, compactness, fashion and beauty of power bank, it changes the image of traditional power bank which is thick, heavy, big and ugly. In the same capacity, it reduces the volume and weight by half, so as to achieve the real delicacy and thinness. The power bank has a huge capacity of 10000 Ma, supports 18W output, supports 10W wireless fast charging, is compatible with 7.5w/5w output, and is compatible with most mobile phone charging. The built-in polymer cell and pure copper coil make the power more concentrated and the charging efficiency higher. Original 45 ° The double bracket design is more in line with the needs of users. Usually, the mobile phone can be placed on the power bank. The front and rear double brackets of the power bank are opened, one side is used to fix the mobile phone, and the other side is used to fix the power bank. It can be charged and watched at the same time, which is very humanized.
2. Nanfu ac001
Reference price: 49 yuan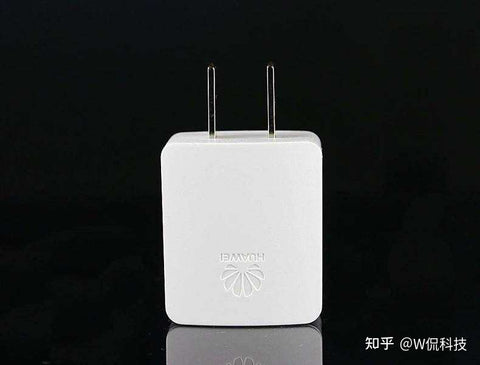 The aircharge wireless charger of Nanfu ac001 has many black technologies, such as supporting Apple's 7.5W fast charging. According to the receiving coil of iPhone, it has customized pure copper transmitting coil, 5mm induction charging, trickle charging and cross calibration, so as to achieve more centralized, safe and fast power. Butterfly shape design is adopted in the appearance, which is very slim and has a sense of hierarchy. The appearance of ivory white and piano black are available; In terms of safety, it adopts the unique heat radiation channel design, with 124 fine cooling holes, which can ensure that the whole charging process is not hot, effectively extending the service life of the mobile phone battery. The bottom has silicone anti-skid, very safe to use. In terms of compatibility, it supports Qi standard mobile phones for charging, which is basically suitable for
wireless charging
of most brands of mobile phones, such as iPhone 11 and iPhone 12, Samsung, Xiaomi, Huawei, etc.
3. bull wireless charger
Reference price: 79 yuan
The bull wireless charger features a steady black, oval design. The three circumference of the product body is 120x90x12mm, with a net weight of 103G, and the overall volume is very small, and it is convenient to carry. Special rubber material is used on the front, with double-sided anti slip, and the logo of bull is branded on the bottom. In the middle, a rubber anti-skid panel is installed. During charging, it can prevent the mobile phone from shaking and ringing. There is also a soft light indicator on the body, only when it is in the state of charging, and the device will go out after it is fully powered, so that the user can observe the charging state. This product is compatible with all mobile phones that support wireless charging / wearing
wireless charging
receivers. According to official bulls, it supports apple 7.5W and Samsung 10W fast charging, while other phones support 5W standard universal charging. The longest distance is 6mm when charging, which supports foreign matter detection, signal enhancement and other functions. Even if the mobile phone is wearing a mobile phone shell, it can be charged.
4. Huawei cp62
Reference price: 199 yuan
Huawei cp62 is a 40W super
wireless charger
. The surface of the
wireless charger
is made of high-light glass panel, and aluminum alloy coating. The bottom is also equipped with silicone antiskid pad, which is very beautiful and durable. Huawei cp62 external LED indicator can display the current charging status of the mobile phone at any time. The device also adopts 60 degree elevation vertical design. This intimate design can make the user not delay the use of the mobile phone while charging, and it is more comfortable to operate. The charger has a double coil built in, which has a larger sensing range and free switching of horizontal and vertical placement. The new vertical air cooling design, with intelligent mute fan in the interior, can automatically switch the fan speed according to the day and night. Huawei cp62 has passed the Rhine safety and fast charging certification. It can be widely compatible with most wireless charging devices of Qi protocol, and the maximum 40W wireless charging is fast charging.