Go out with only one cable, Zimi usb-c to usb-c to a data cable (al311) evaluation
At present, most of the new Android phones on the market use usb-c interface, but the charger and mobile power supply are still in the transition period. Many small partners use usb-a interface / usb-c interface charger mobile power supply alternately at the same time, which also leads to two types of data cables: usb-c to usb-c and usb-a to usb-c.
According to the different chargers we use, we will choose different types of data cables, usb-c to usb-c or usb-a to usb-c, but sometimes we need to use both types of data cables when we travel outside (for example, the mobile power output is usb-a and the charger is usb-c), so we have to prepare two data cables at the same time, which is more troublesome.
Just last month, Zimi launched a data cable. Its main structure is a usb-c to usb-c data cable. There is a adapter on one end of the interface, which can be easily transferred into a usb-a to usb-c data cable. Today, I'd like to bring you the first evaluation.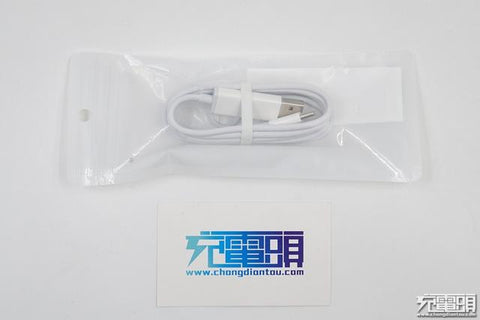 1、 Zimi data cable
The data cable is packed in a transparent plastic bag, which is relatively simple.
The back of the packing bag has the relevant parameters of the product:
Product model: al311
Color: white
Material: TPE
Interface type: the material of usb-c/usb-a purple rice data cable is TPE, white, soft and high resilience.
Good workmanship, smooth surface without obvious burr.
The interface at both ends of the main body is usb-c, which is commonly referred to as usb-c to usb-c data cable type.
The two ends of the wire are not identical. A rubber strip on the wire head at one end is connected with a usb-c bus to usb-a public interface.
When the interface is connected, the whole cable will be changed into usb-a to usb-c data cable. The length of the entire data cable is about 109mm.
The diameter of the data cable is 3.04mm.
2、 Compatibility test
Nowadays, the rapid charging technology is developing rapidly, and there are more and more fast charging protocols. Android mobile phone alone has PD, QC, FCP, AFC and other fast charging protocols. Can Zimi, a data cable with usb-c to usb-c and usb-a-c, turn on the mobile phone and charge it quickly? Let's look at the performance of usb-c to usb-c. We first tested Huawei P20 pro and apple 30W charger. In the past test, we learned that Apple 30W charger can provide PD fast charging for Huawei P20 pro. The usb-c to usb-c configuration of purple rice data cable is used as the charging wire. The measured results show that Huawei mate 10 has opened PD fast charging with power of 15.68w (8.96v/1.75a).
PD fast charging can be activated when filling meter 9, and the measured voltage is 8.98v, current is 1.89a and power is 17.01w.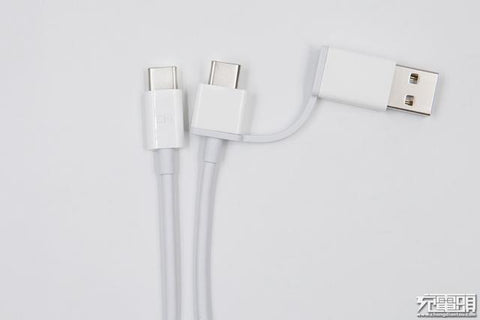 Charge the new iPad Pro 11 in, voltage 14.9v, current 1.81a, power 27.08w, activate PD fast charging.
When charging the MacBook Pro 13 inch 2018, the PD charge is activated with a voltage of 20.02v, a current of 1.31a and a power of 26.29w.
Below we are looking at the performance of purple rice data cable usb-a to usb-c.
The data cable can activate QC fast charging by charging Xiaomi 8 mobile phone with original charger of Xiaomi 8, with voltage of 6.83v, current of 2.34a and power of 16.05w.
The FCP is activated by charging glory 8 with glory car, with voltage of 9.14v, current of 1.47a and power of 13.45w.
3、 Charging head network Summary
Zimi usb-c/a to usb-c data cable has soft hand and high resilience. Usb-a and usb-c are integrated into one, which have two forms: usb-c to usb-c and usb-a to usb-c. after testing, it is found that no matter which form can trigger the corresponding fast charging and good compatibility of the device, even if you travel with the charger of usb-a output port and usb-c interface, It is also convenient to use the data cable. For users who need to switch frequently between a / C interfaces, the wire is more portable and does not need to take two wires out of the door.
The data cable evaluation of charging head network must be seen
Apple official MFI certification, Anker powerline II C to lightning data cable evaluation
Fast charging can be turned on by eating Android phone. Evaluation of MOMAX four in one data cable