Finally,I get you! Samsung S10 power adapter exposure: 24W wired wireless fast charging
At 3 a.m. Beijing time on February 21, Samsung will officially release its new generation annual flagship Galaxy S10 series, which is expected to include S10, s10e, S10 +, s10x. Meanwhile, the folding screen phone Galaxy fold is expected to appear on the same stage.
Previously, Samsung flagship has been the biggest short board in terms of
charging power
. Since the Samsung note4, Samsung has been using its ancestral 9V / 1.67a (15W fast charging) on S6, note5, S7, Note7, S8, note8, S9, note9 and other models for five years, which can be called "the largest toothpaste in history".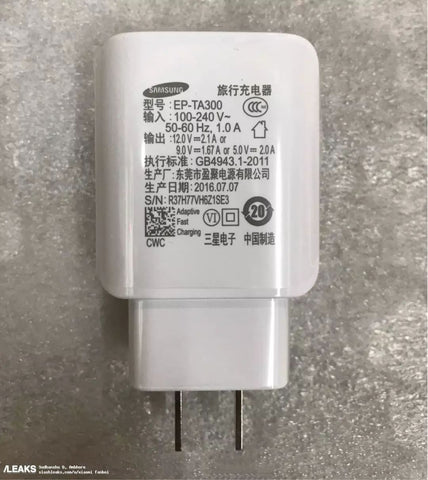 However, the latest news shows that S10 will finally break through this magic spell. According to the spy photos of Samsung S10 power adapter provided by foreign website slashleaks, in 2019, Samsung's flagship will focus on 12V / 2.1a cable fast charging, with power up to 25.2w. Although it is still a long way away from domestic manufacturers' 40W and 50W, it is also a great progress.
charging head
of Samsung S10 supports the output of 12V / 2.1a, 9V / 1.67a and 5V / 2a, which is manufactured by Dongguan Yingju power supply Co., Ltd. the only doubt is that its production date is 2016. Is it through?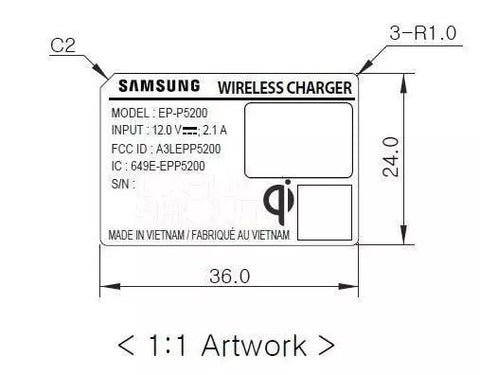 It is also doubtful that Samsung's original
charger
has been changed to all black design since S8. However, the exposed power adapter is all white design, which is more in line with the
charging head
design of S6 and S7, and it vis possible to use PS.
iPhone 12 charger
It is worth mentioning that recently it has been revealed that Samsung S10 will be equipped with the ep-p5200 of the new generation of
wireless charger
as standard, with the same rated input value of 12v2.1a. Data and wired fast
charging
can be matched.
Apple Charger Cable
However, it can not be concluded that S10 supports the
wireless fast charging
function now. First of all, there is energy loss in
wireless charging.
Both the current emitted by the charging stand and the receiving of the mobile phone coil will lose power. The power consumption of the
wireless charger
itself can not be equal to that of the mobile phone charging. Secondly, after the Note7 incident, Samsung is much more cautious about the fast
charging
of mobile phones, even if it improves the charging speed again.
If Samsung S10 really improves the wired and wireless fast charging, will you consider buying it?