Fast charging data line, which brand is better to buy?
At first glance, the problem seems very simple. Isn't it OK to buy the original fast
charging line
? Why do so many people need to consult a third party? The reason is simple, expensive.
For example, Apple's original
charging cable
is more than 100. It's really not cheap, especially for people with a large demand for
data cables.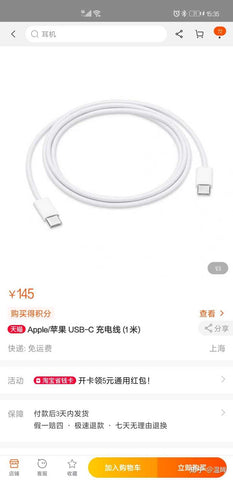 For example, there is a cat in my home, and the
data cable
is often bitten off. For many urban white-collar workers, they may need a charging cable in the car, a
charging cable
in the office, a
charging cable
at home, and even a socket plug and a
charging cable
next to the computer at home, so that they can work at home.
And a lot of takeaway brother, or express brother, has been out during the day, power bank, charging line that is also essential.
I'm afraid the money for
charging cabl
e is enough to buy a thousand yuan spare machine. It's not cost-effective, it's not cost-effective.
So, recommend some easy-to-use and inexpensive fast
charging lines
to the subject.
Lvlian fast charging line
Despite the sanctions, Huawei mobile phones still account for about 50% of the domestic market. The demand for fast
charging lines
is very large, and it has spawned many third-party brands. My favorite is lvlian.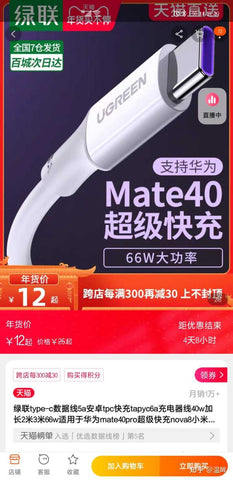 As a big brand of circuit equipment, the quality and after-sales service are reliable. At the same time, this line is suitable for almost all Huawei's hypercharge fast chargers, from 10-66w, from mate10 in ancient times to mate40pro, which is hard to find.
I have to feel that Huawei is powerful. The type-C line is almost universal in Android. But in reality, most passers-by who mention the type-C line will say, do you have Huawei line here? Huawei's influence can be seen. I hope its mobile phone business will get through the difficulties as soon as possible.
In recent years, the most popular criticism of Beisi Apple's fast charging iPhone is its endurance and signal. But in fact, those who have really used the XR iPhone in the future all know that, except XS and xsmax, such as the XR, 11, 11pm and 12 series, the endurance is very high. There is no pressure in a day of moderate use, and 11pm is the God of endurance
The difficulty lies in charging. The ancestral fast charging of 5v1a is not mentioned. Now, for the sake of "environmental protection", even 5v1a is not given. Do you want to charge fast? The official set of several hundred dollars is waving to you.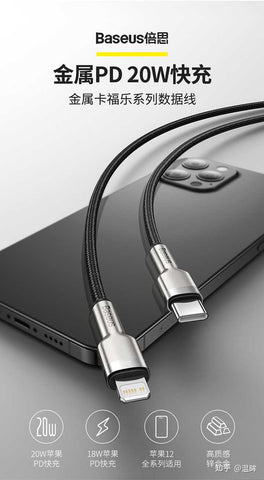 So we can't blame the majority of the people for throwing themselves into the arms of a third party. Instead of saving money for cook, I'll buy a few catties of Pangu to eat. Doesn't it smell good?
iPhone 12 charger cable
Beisi's song line supports up to 20W PD fast charging. The latest Apple 12 series is fully compatible, not to mention the previous models.
30 minutes can be full of about 50% of the power, if you use the 11 pm such endurance Shenji, 50% of the power is enough for a day of light use.
At the same time, the whole line is made of zinc alloy and added with UV oil. No matter the color or feel, it is not inferior to the original
charging line
. It can also resist oxidation and will not turn yellow suddenly when used.
And the whole line uses all metal Sr. it doesn't matter if you don't understand. I simply say that with all metal Sr, you can still maintain a fast charging speed under the bright screen, and there will be no fever. Considering that the annual price of Beisi is only 29, it's really a necessary weapon for IOS users.
Vooc flash
charging line
iPhone 12 charger cable
Charging for five minutes and talking for two hours. As the initiator and leader of fast charging technology, oppo's exclusive vooc fast charging protocol has always been the killer of oppo mobile phones.
But now the third-party fast charging line has also made very good products. Vooc fast
charging line
for a few yuan can be compatible with R9, R11 and most oppo mobile phones of findx2 pro.
In a word, oppo and Yijia are common.
Well, the above is the recommended easy to use inexpensive fast
charging line
, I hope to help the subject, wish you a happy new year in advance