Easy to solve all your charging problems, Bess Gan 65W charger is a necessary artifact for travel
Unknowingly, it is approaching the end of 2020. Maybe many friends have plans to travel at the end of the year. They can go to the north to see the snow scenery, or they can sum up the harvest and experience of a year by traveling. In the process of travel, it is inevitable to carry mobile phones, laptops, tablets and other electronic digital products, so you may need to bring a lot of original chargers to meet the charging needs of all devices, but it is obviously not enough to travel light. In fact, the best charging artifact for light travel is to choose Bess Gan 2 Pro
charger.
It supports 65W power fast charging and provides three charging interfaces to easily meet the
charging
problems of mobile phones, laptops and other devices.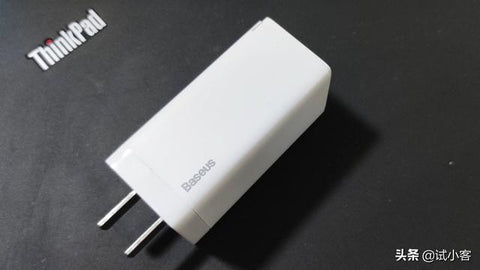 This Beisi Gan 2 Pro 65W Gan fast charging body uses a new generation of GaN semiconductor materials, which is about 40% smaller than the 65W charger with the same power performance. It is the size of a girl's lipstick. It will not take up too much space in a backpack or trunk, and can be easily carried around. And the metal plug position is also intimate to do 90 ° Foldable design, do not worry about scraping other items in the backpack.
iPhone 12 charger cable
On the charger body, there are three
charging
interfaces of 2c1a, which can be used to charge three devices at the same time. When any type-C interface is used for charging, the output power can reach 65W, and the single port USB interface can also provide 45W output, which can meet the fast
charging
of most laptops, tablets and mobile phones. When dual port
charging
is used at the same time, the output power is adjusted to 45W + 18W, while when three ports are used at the same time, the output power of C1 port is 45W, and the total power of the other two interfaces is 15W. No matter which
charging
method is used, it can meet the fast charging requirements of mobile phones, tablets and other devices, and the charging efficiency of three devices at the same time is higher and time-saving.
iPhone Charger Cable
In addition to the advantages of multi interface fast charging, the more important point of Beisi Gan 2 Pro 65W Gan fast charging is that it is compatible with more mainstream fast
charging
protocols. At present, common protocols such as apple2.4, QC, PD, SCP, FCP, MTK, AFC are all supported, basically covering apple, Huawei, Samsung and other mainstream mobile phone brands, and supporting Samsung's 45W fast charging, So no matter what brand of mobile phone you use, you can buy it at ease. Bess BPS 2.0 charging technology is also added in the charger, which can dynamically allocate charging power, ensure that the three interfaces can
charge
quickly, charge faster and more safely, and apply to a wide range of equipment.
iPhone 12 charger cable
Such a compact and powerful multi port Gan fast charging can basically meet the common charging problems in daily life, and its body also introduces BCT Beisi heat dissipation technology. It has excellent heat dissipation effect in normal use, and its shell temperature meets 3C safety certification. There is no need to worry about serious heating or safety problems. It is absolutely suitable for office use, daily use, daily use Travel is an indispensable artifact of fast filling.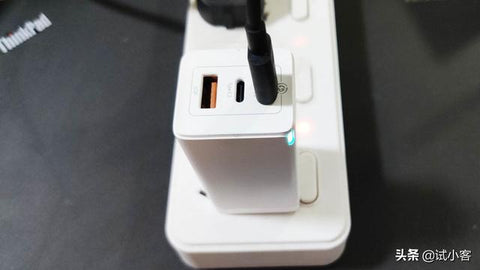 Anyone who knows about electronic and digital products should have heard of Beisi. As a well-known brand of digital accessories at home and abroad, adhering to the concept of "
charging
fast, using Beisi", Beisi has been leading the development of the fast charging industry through innovation. This year's Beisi 65W Gan multi port fast charging has also promoted the emergence of a large number of Gan chargers. This second generation of Beisi Gan fast
chargin
g device has been widely used, Upgrade on the basis of the first generation, the performance is more stable and excellent. Now buy Bess Gan 2 Pro 65W Gan charging package, and a dual type-C interface data cable will be attached to meet the fast charging of high-power equipment. Friends in need can consider starting to experience.