Double 11 coming, how to choose car charger? After reading this comparative evaluation, I will give you the answer you want
On the road, it must be as painful for a mobile phone to run out of electricity as it is for a car to run out of oil, so a car charger has become an indispensable product on the road. A good
car charger
can bring you a sense of comfort and security all the way.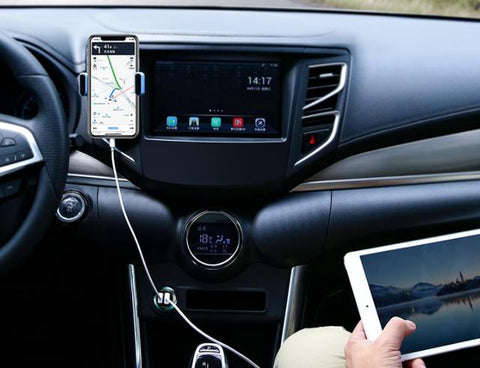 With the expansion of the
car charging
market, more and more products are mixed up, and the uneven products are extremely easy to cause the choice difficulty for users. And more and more users also pay more attention to safety and quality requirements, so a good
car charging
, not only powerful to meet the charging needs, but also to meet the needs of safety and beauty.
Today, I got two car charger products from lvlian family, lvlian PD flash charging
car charger
and lvlian intelligent digital display car charger. These two products are the star products of lvlianjia. One focuses on charging 50% power in 30 minutes, and the other focuses on appearance and safety performance.
First of all, let's take a look at the first product, lvlian PD flash charging
car charger.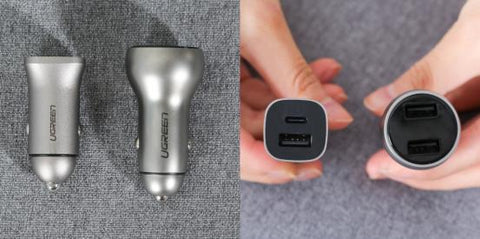 In terms of appearance, the delicate and compact shape attracts the attention at the first time. The appearance is made of safe and environmentally friendly aluminum alloy shell, which can heat the internal working chip well. Sand blasting technology is added on the surface of the shell, which makes the touch feel smooth and provides a layer of protection for anti-oxidation and anti rusting of the equipment.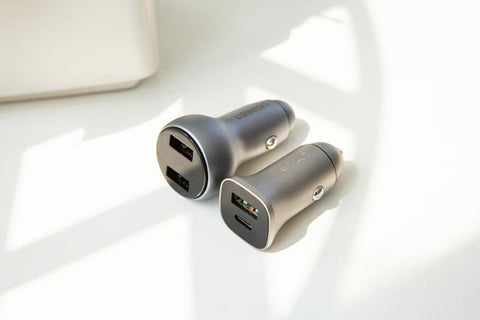 At the same time, this PD flash charging car charger is suitable for all types of vehicles, without worrying about the matching between the vehicle and the charger. These two chargers are very humanized, thicken the metal shrapnel, firmly lock the cigarette lighter, and are not afraid of any bumps and power failure.
This device can easily handle the flash charge of Apple's USB devices, such as the fcpd-18w and the fcpd-18w, which can't be charged for more than 30 minutes.
Our second product, green link intelligent digital display
car charger
, is obviously different from the first one in terms of interface and appearance.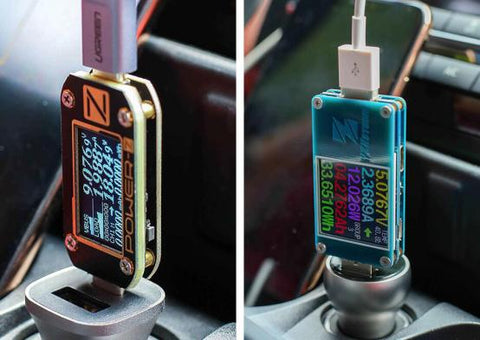 This intelligent digital charger appearance design, it has a LED screen, can real-time monitor the battery voltage, voltage state at a glance, to give you time security. By the way, both models have built-in safety chips to support short-circuit protection, over-voltage protection and other functions. It can protect the current safety in the whole process from car start-up to flameout in real time, so it can be used safely.
In addition, this intelligent digital display
car charger
is made of pure copper, which is superior in heat dissipation. In terms of anti-oxidation, it adopts pearl electroplating process, which is carefully designed to create the safest high-quality products for users.
In addition, during the 11th National Day, lvlianjia double 11 carnival, PD flash charge and intelligent digital display are more favorable in price, and the discount is also large. During the event, click collection has the opportunity to extract Huawei mate 30. Small partners in need can pay attention to the next.