Do you need an extra charging cable and head to buy the iPhone 12?
As we all know, the apple 12 series released by Apple will no longer be equipped with chargers and earphones for environmental protection, but only with a usb-c to lightning cable, which means that users need to buy their own chargers!
At this time, some users think that they can use the old charging head and data cable. In fact, the new generation of Apple 12 mobile phone can support faster and more efficient charging mode, while the previous charging head does not support fast charging, so choosing the old charging head wastes Apple 12's PD fast charging design. Unstable and unsuitable power will shorten the service life of the battery, so it is more important to choose a charger with stable power.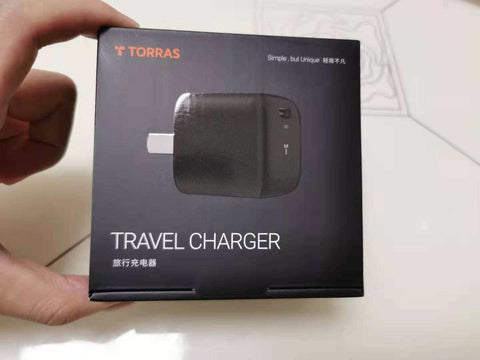 How to choose the right charger?
Selection skills:
1) Small size, easy to carry. It is very important to choose a suitable charger, and the appearance design is the key. The small appearance design can not only be convenient to carry, but also not occupy the travel space, especially for business people, the backpack can save space.
2) Fast charging. The charger with high charging efficiency can save time, charge quickly and give people a sense of security. Therefore, the charger can choose pd3.0 fast charging.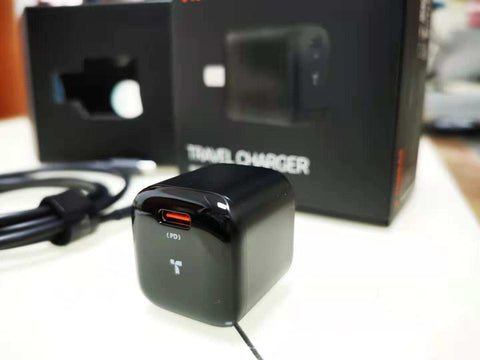 3) It's safe. We all know that the proper charger is to take care of the body and battery. Therefore, when selecting, you can see its inspection and certification, such as PD certification and 3C certification. Stable voltage and current will not damage the battery.
Good thing recommendation:
Recently, I saw that the travel charger from tulas is very popular with business people. Tulas's small ice charger has the fast charging design of pd3.0, and adopts the official authorized PD fast charging protocol of Apple mobile phone. It can achieve 400% high-efficiency fast charging, which can reach up to 60% charging in half an hour. This kind of charging speed is powerful and convenient for travelers. The key is that it has a small shape and smaller volume than Apple's official 5v1a charger (below, the left is Apple's 5v1a charger, and the black one on the right is tulas's small ice charger). Its original space stacking technology and deep customized material support bid farewell to the traditional cumbersome charger design and make it easy to carry.
The previous Apple charger will be in a high temperature state after a period of time, and the charging efficiency will be reduced. Tulas's small ice charger can achieve low-temperature charging, low-temperature charging, compared with the traditional old official original 50 ° C charging head is safer at low temperature, because intelligent temperature control and 3D stacking technology keep the small ice charger operating at low temperature. Of course, electrical accessories need to be safe. The 6-fold safety protection design can avoid short circuit and overvoltage during charging. Since this small ice charger has got the official PD protocol, it is also good at compatibility. The automatic compatibility of the whole system makes the charging equipment faster and easier.
The compact tulas ice charging model is exquisite. At the same time, the arc polishing design and the transparent screen smooth surface fully show the advanced texture of electronic products. It belongs to the charger with very online appearance. Moreover, the small charging head has been certified by 3C authority, plus the official fast charging certification. When you buy a charger, you have to choose the official fast charging.
How to choose the right charging line?
This time, the charging cable of Apple 12 is usb-c to lightning data cable, so if you want to buy another data cable, you can first consider the officially certified data cable. If you have an official license, you can take more care of the mobile phone battery. The other is to have a durable and flexible data cable, which is convenient for storage and carrying.
This turas PD fast charging line uses four chips to ensure charging safety, effectively protect the mobile phone battery, and adapt to different apple phones. Tulas PD fast charging line adopts anti-oxidation gold plating process, which solves the problem that the charging line in the market is not durable. The gold plating process makes the contact resistance small, the speed is increased by 2 times, and it can be stable and fast charging. The body is made of thick nylon wire, which is durable and can effectively protect the inner core. Compared with other brands in the market, this is a worthy PD fast charging line.
summary
In fact, if you want your apple 12 mobile phone to be more convenient and comfortable to use, you should consider purchasing additional data cable and charger suitable for matching, such as tulas's small ice charging head and PD charging cable. No matter the appearance design or compatibility, they are so perfect. If you want to start with them, you might as well consider it!